Rémy Roland is a French Industrial Design student that one year ago spent some months at Bottpower doing an internship. We thought that it would be fun to design a Bottpower concept model and because at that time we were already fully immersed in the Pikes Peak Project, finally we both (Rémy and me) decided that it would be cool to design an electric race bike for Pikes Peak.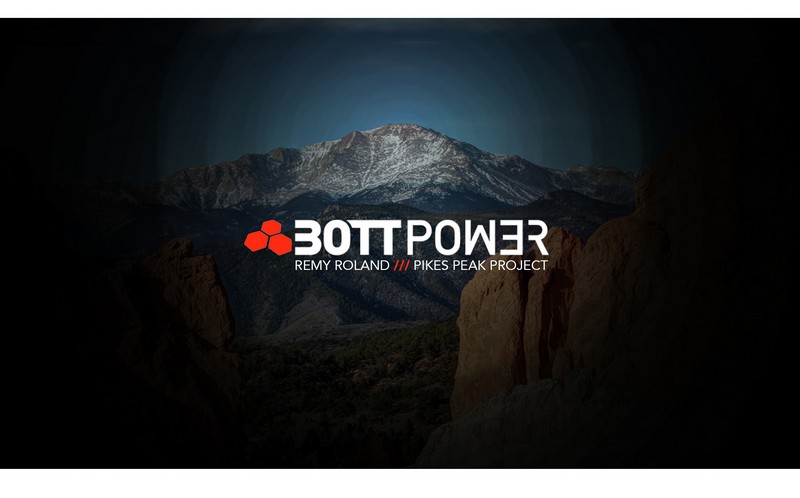 Pikes Peak is the ideal scenario for an electric race bike, because electric motors are not affected by the lack of oxygen at high altitude. Also, Pikes Peak is a short race (around 10 minutes), so electric capacity (amount of batteries) is not as important as in other races. That means that it should be possible to design a powerful and at the same time light bike that could fight for the victory.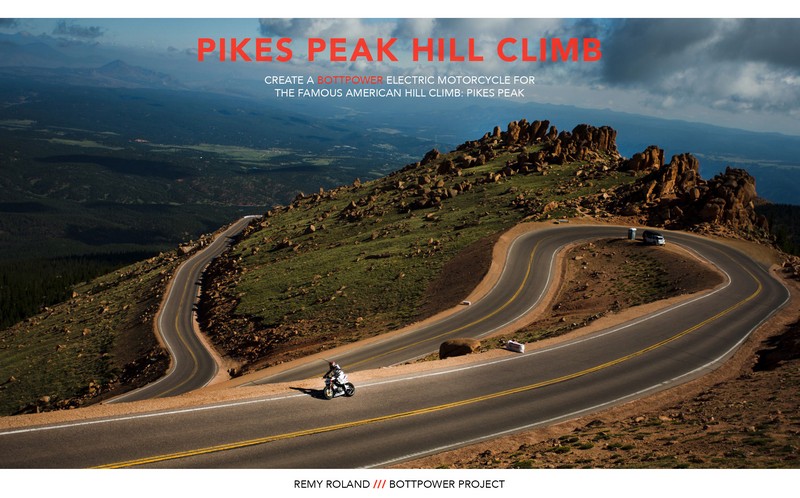 Rémy's table was next to me. He spent several weeks doing sketches, looking for a good design idea. I tried to not influence him during this process, I just gave him some technical inputs from time to time, and my opinion when he asked for it.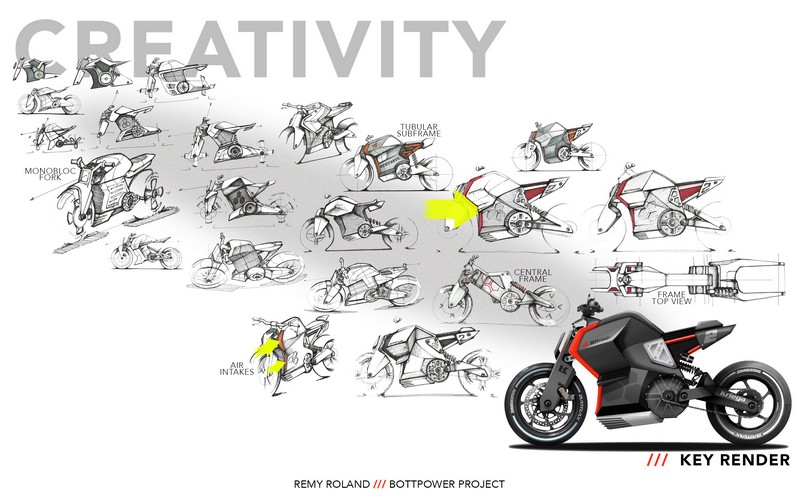 This was the part of the project that I enjoyed most, because he is really good doing sketches on paper. All his drawings were good and he produced many of them every day.
I love technical drawing and for me it was really pleasant to watch him doing it at such a good level.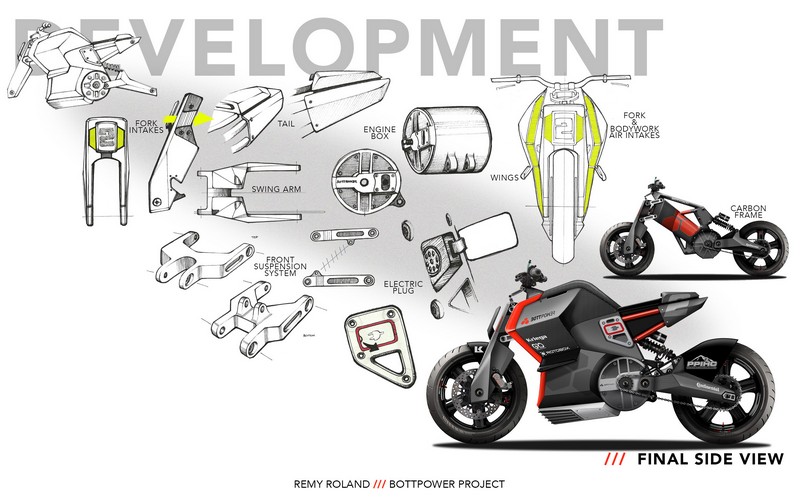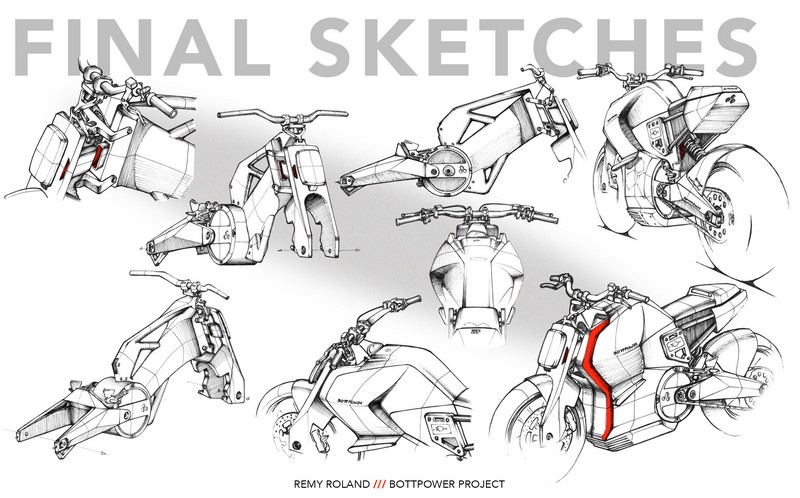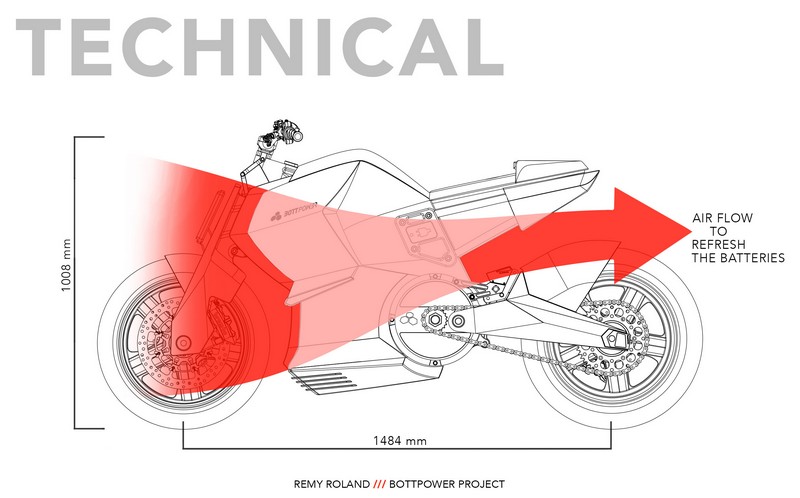 Once Rémy had a good design idea he started doing more detailed sketches. Next step was to make a 3D model and later on some renders to get a good idea about how it would look in real.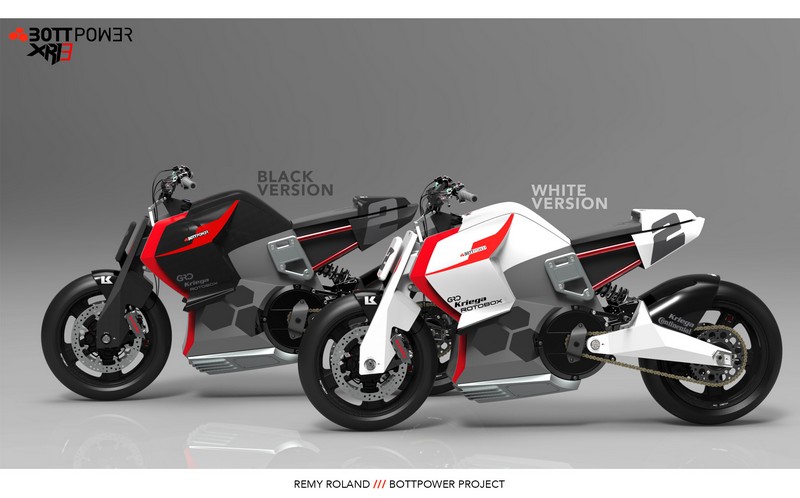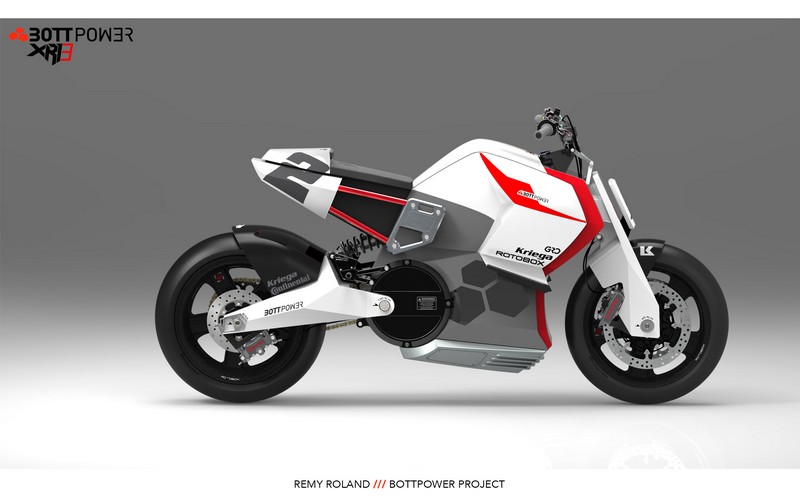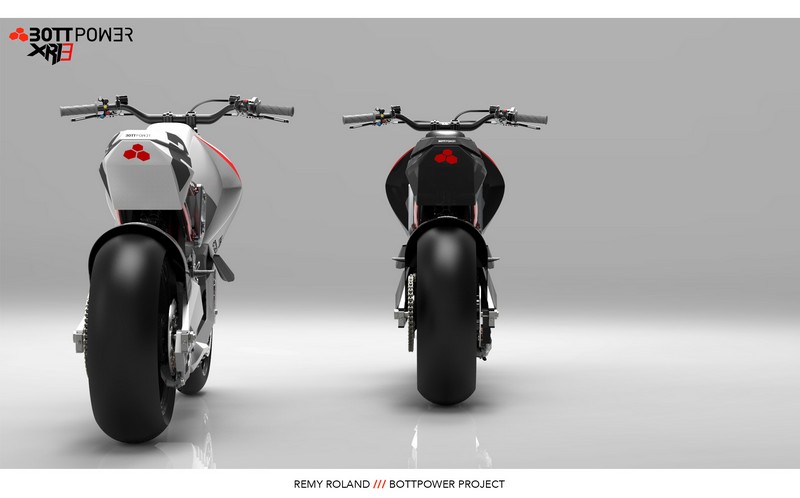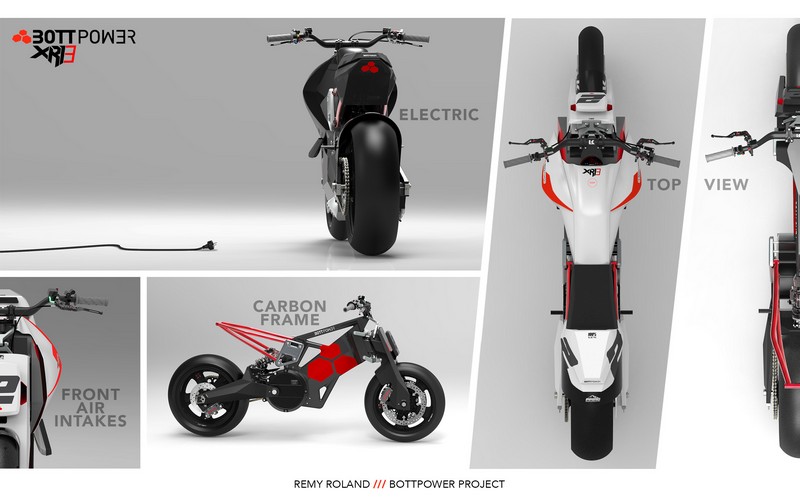 Rémy did a very cool work, the bike looks very nice and technical and that is not easy with an electric bike.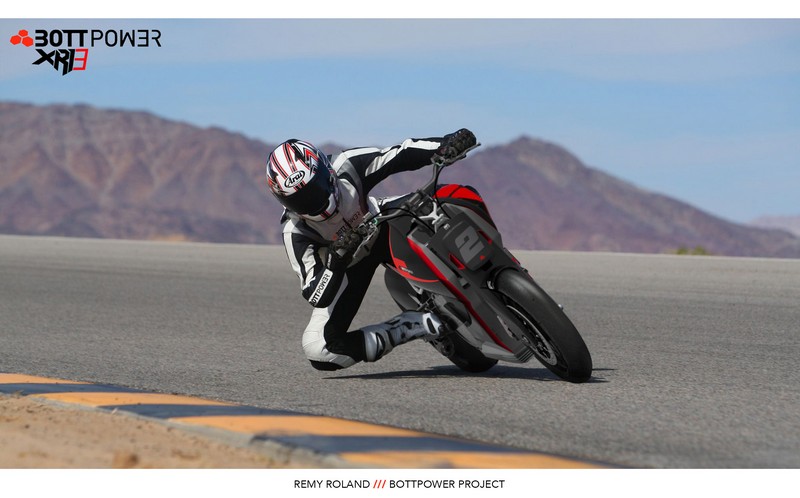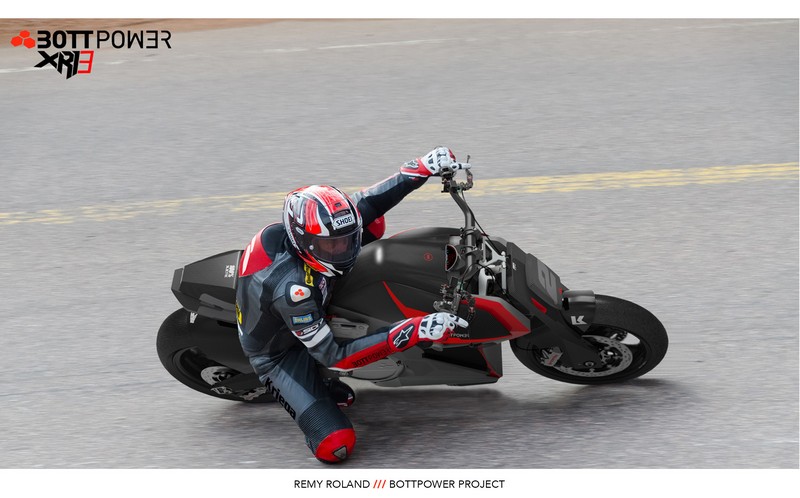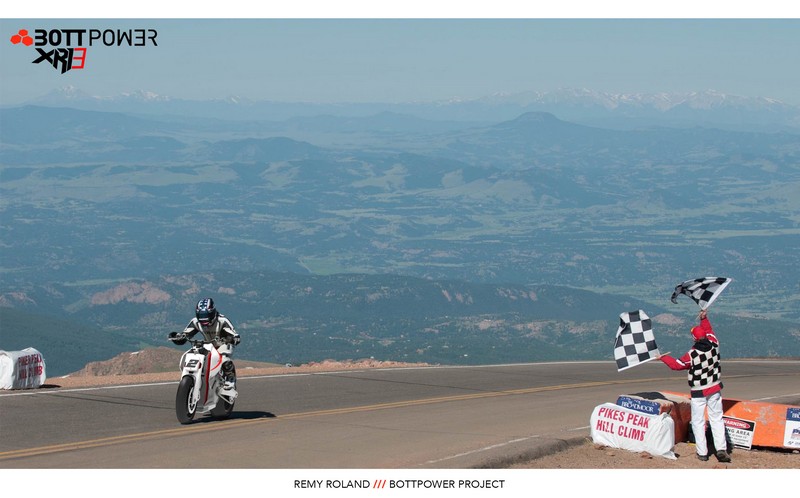 The final step was to print a 3D scale model, sand it and paint it.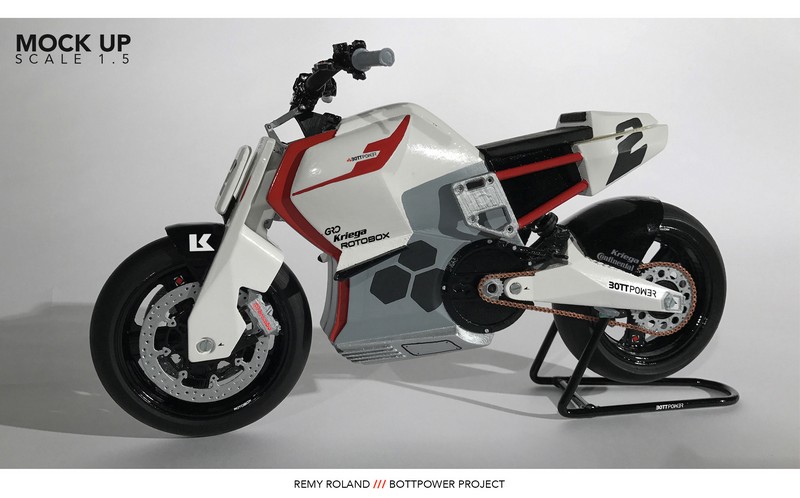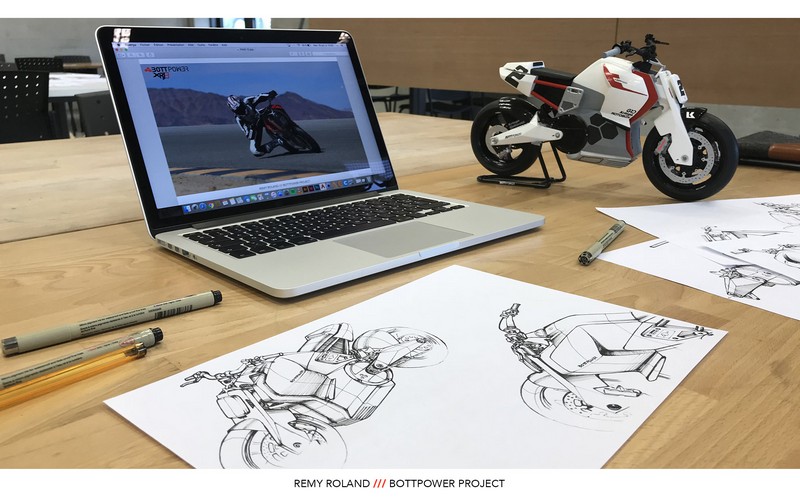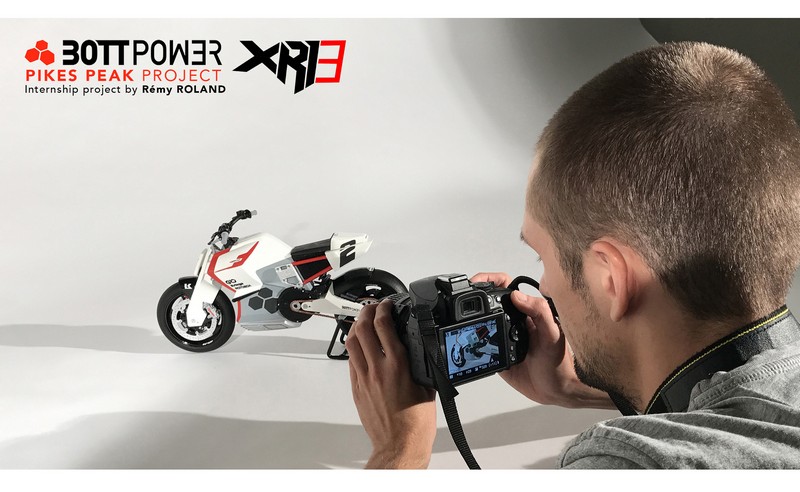 I think that the internship was a nice experience for him. He came everyday to our workshop and saw how we built several bikes. He also came with me to one Superbike race of the Spanish Championship and he experienced how is a race inside of the box. Rémy also came with us to the studio when we took photos of some of the bikes we built.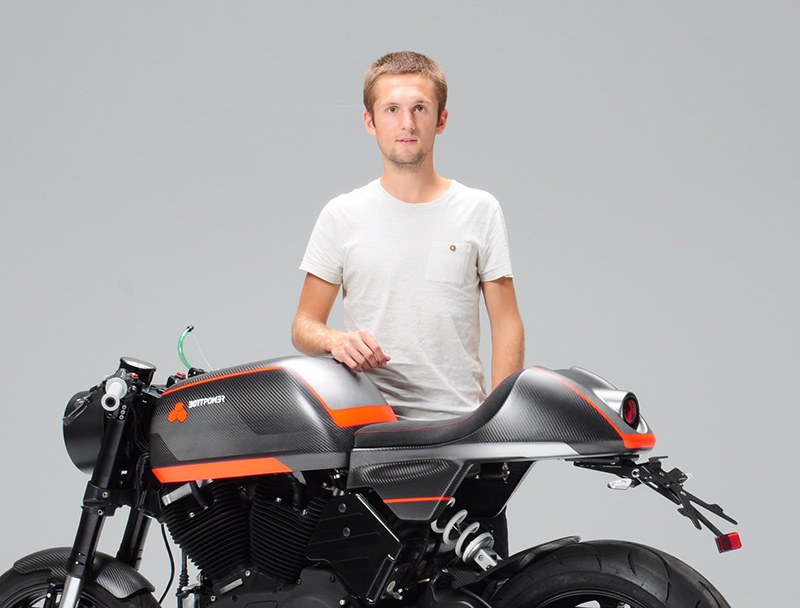 Time will tell if we finally build an electric race bike for Pikes Peak (we are exploring that possibility), and if we finally do it, we will see how much did Rémy's project influenced the final version.
Thank you Rémy, we miss you here, your internship was also a great experience for us! 🙂
By the way, Pipeburn has just published an article about Rémy's project. Check it out if you want to read more about it!