During the last days we have been working on the bike with the intention of having it ready to do a first shakedown test to check that everything is working properly.
We designed 2 conduits to feed the airbox with fresh air. These conduits are 3D printed.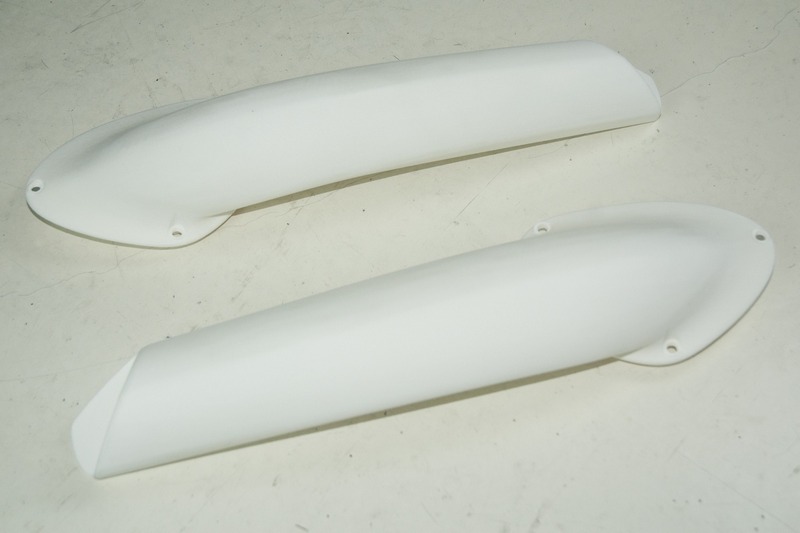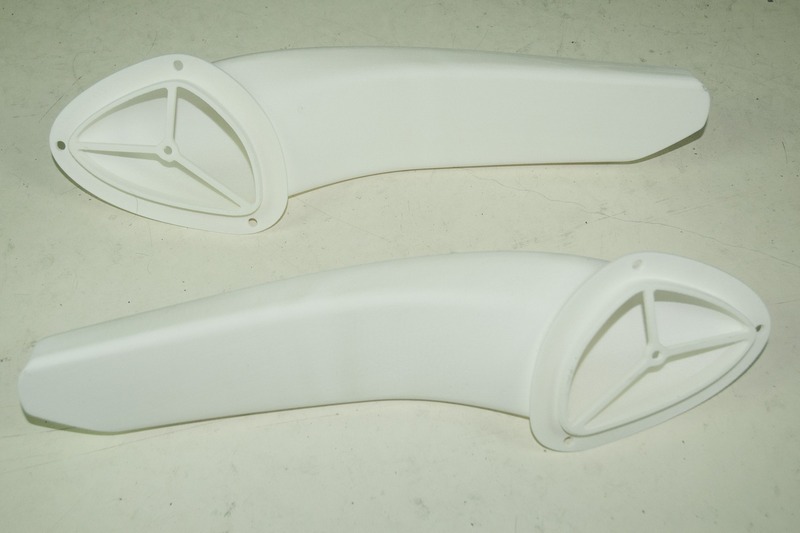 We also designed a display holder. This holder includes a housing for a Gopro Hero 5 Session camera. In this way the camera is more protected and integrated in the bike. This part has been also 3D printed.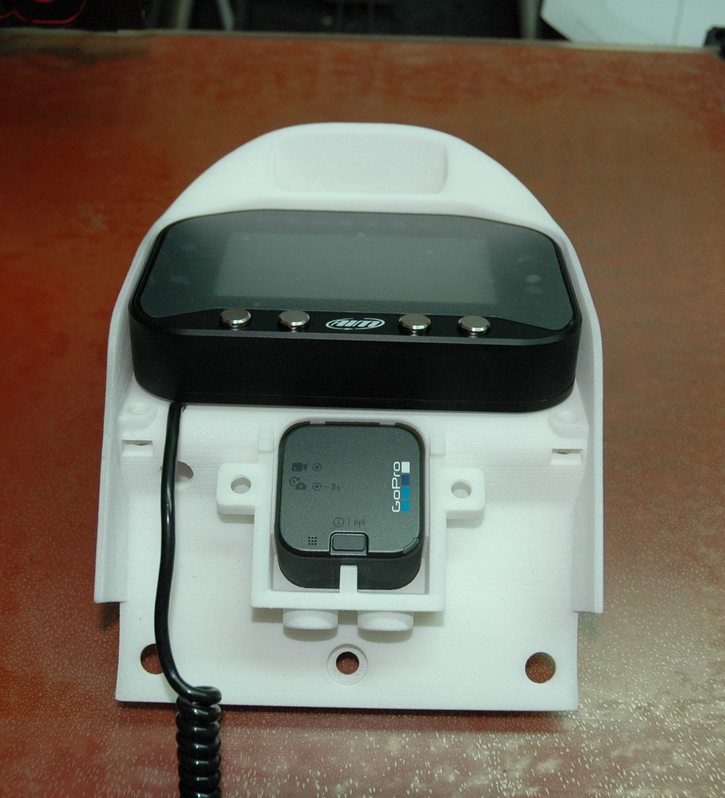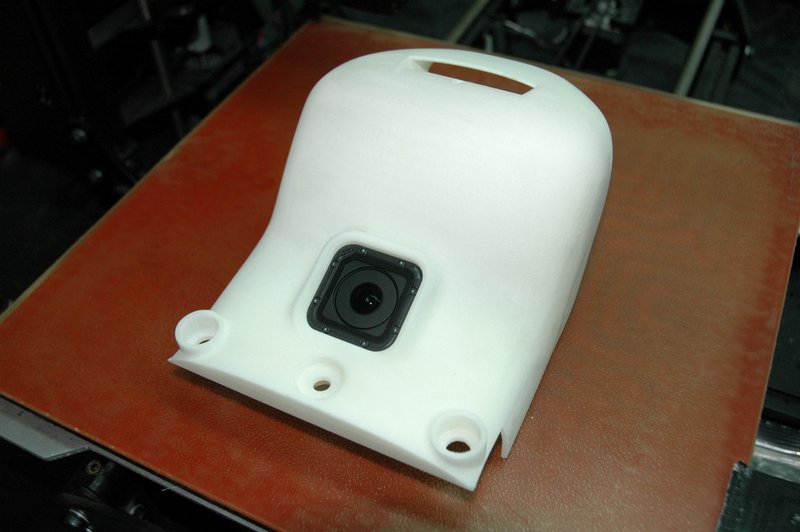 During the last days we also built a set of fuel tanks with more capacity than the tanks that we use normally in our XR1 and XC1 bikes. For the Pikes Peak bike we are also using an oil radiator much bigger than the unit that we use in the standard XR1.
Last Monday we started the engine for the very first time. It started perfectly, at first attempt. The XBRR works with high octane fuel. For these tests we are using Sunoco fuel with 110 octanes.
On Tuesday morning we were still building parts for the bike. In the afternoon we went to a big Go Kart track (Kartodromo Lucas Guerrero) which is not far from our workshop, to test the bike for the first time.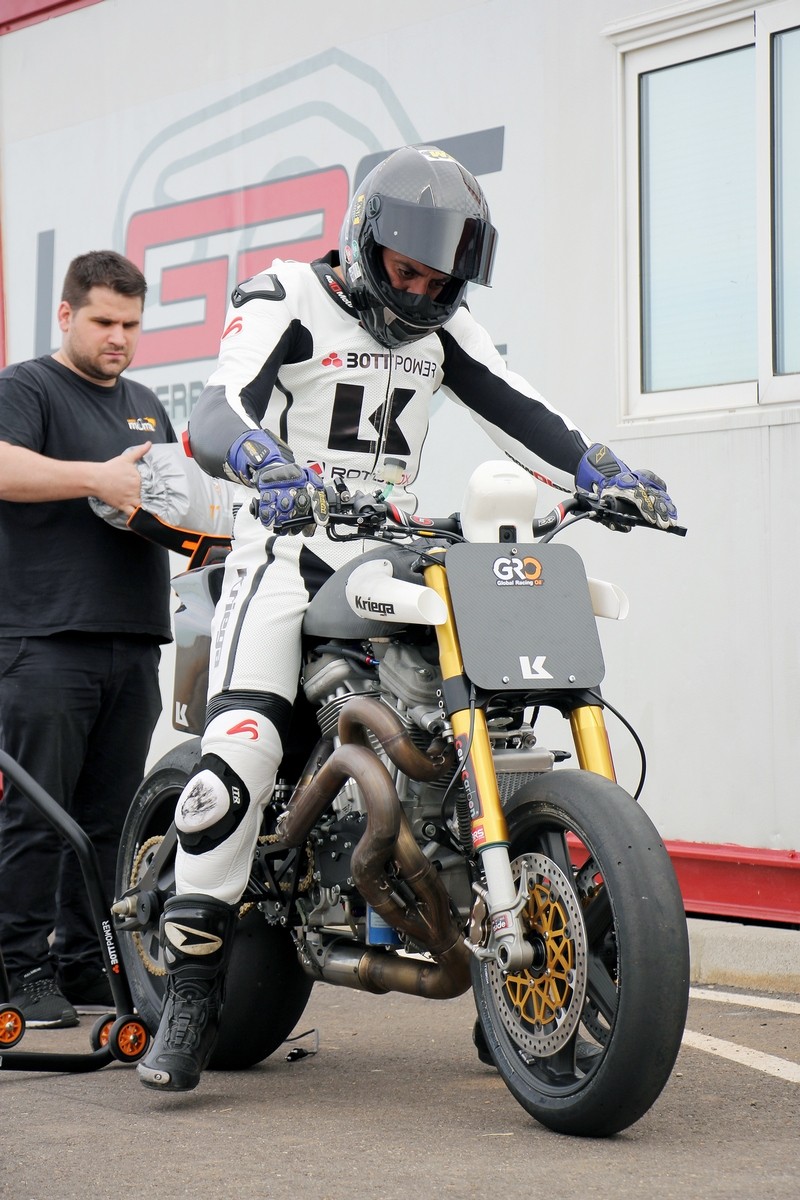 We counted with Sergio Fuertes as test rider. Sergio has a lot of experience (among many other things, he raced 41 races in WorldSBK some years ago).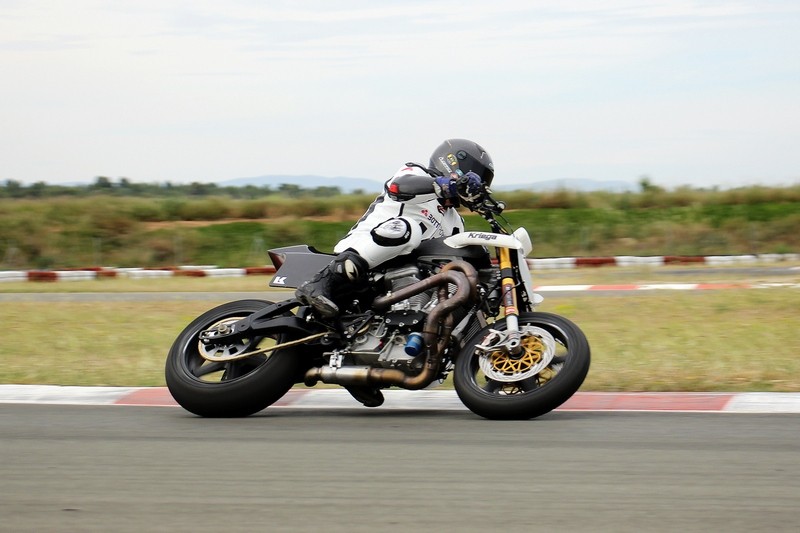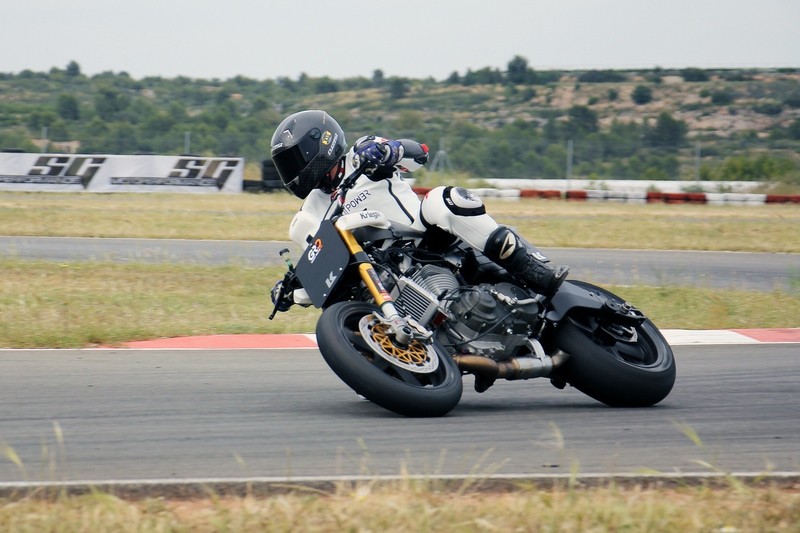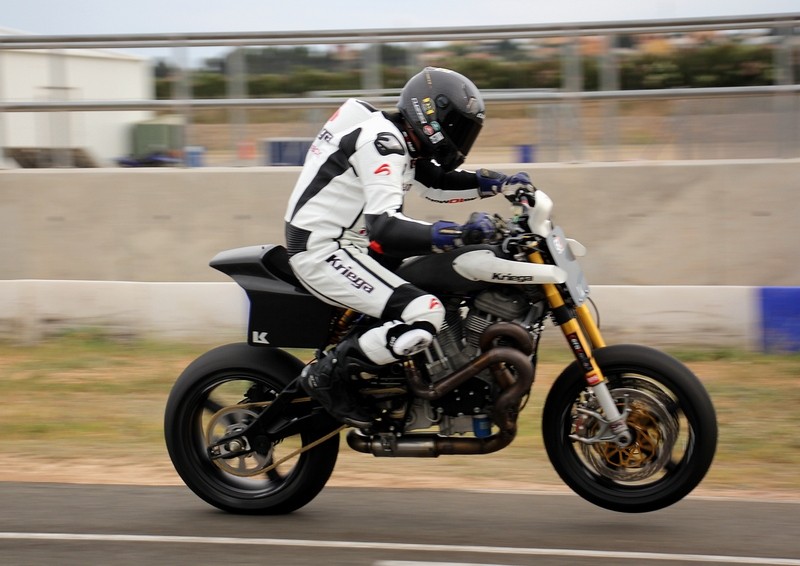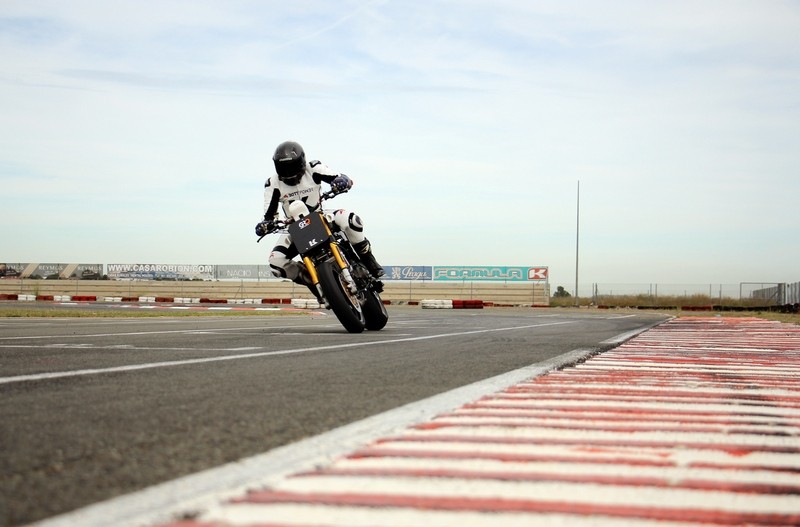 We had to make the engine running in, so the first laps were very quiet. Little by little Sergio was feeling more confident with the bike, and in the last runs he rode fast and having a lot of fun. He found the bike agile and he liked it a lot. We didn't have any problem, so we came back to the workshop with big smiles.
During the next two weeks we will make some tests more. Travis Newbold (the rider who will race in Pikes Peak) will come to Spain. It is very important that he rides the bike as much as possible before shipping it to Colorado. In this way, once we start testing in Pikes Peak, Travis will know the bike already, and he will ride it with more confidence from the beginning.
In the next days we will try to test the bike also in a bigger track, just to check how it behaves on fast corners.
We have only 2 weeks before shipping the bike, and we still have a lot of work ahead. We must paint the bike to show all the sponsors, add more sensors for the data acquisition, work with the engine mapping, prepare all the spare parts that we must ship with the bike, etc.
As always, we want to thank our sponsors: Kriega, Rotobox, CeraCarbon, Technical Composites, Continental Moto España, Global Racing Oil, Totimport, Derestricted, Husmee Studio Graphique, Sideburn Magazine, Motorbike Magazine, Newbold's Motorbike Shop, Intelligent Design Solutions (IDS), Team BRS / BRS Suspension Works, Work & Wear.
And thank you to Albert Bleda Sos for the action photos! 🙂