This is the latest BOTT XC1 cafe racer that we have built. The bike is for Paradise Motorcycles, our dealer in France.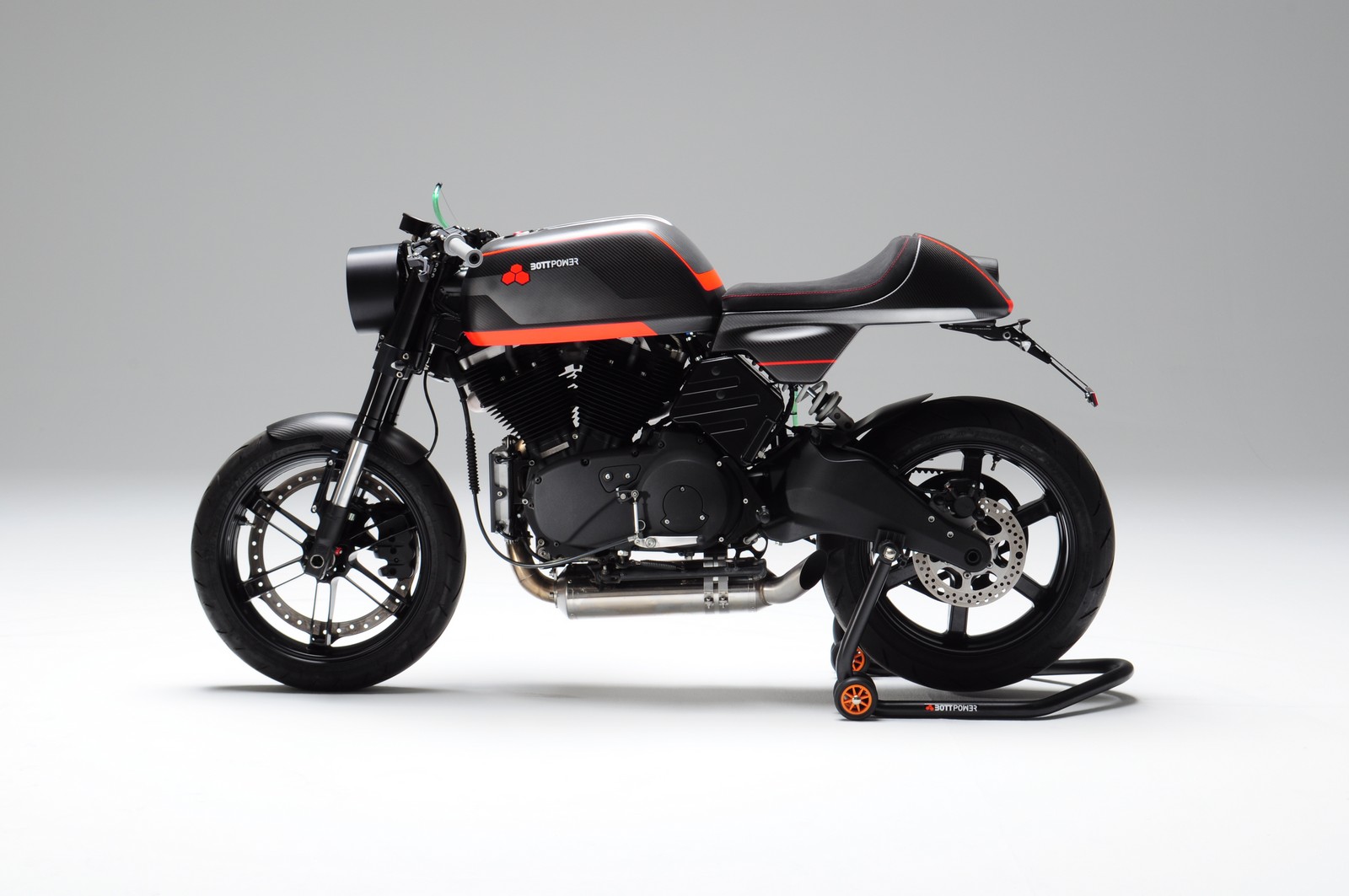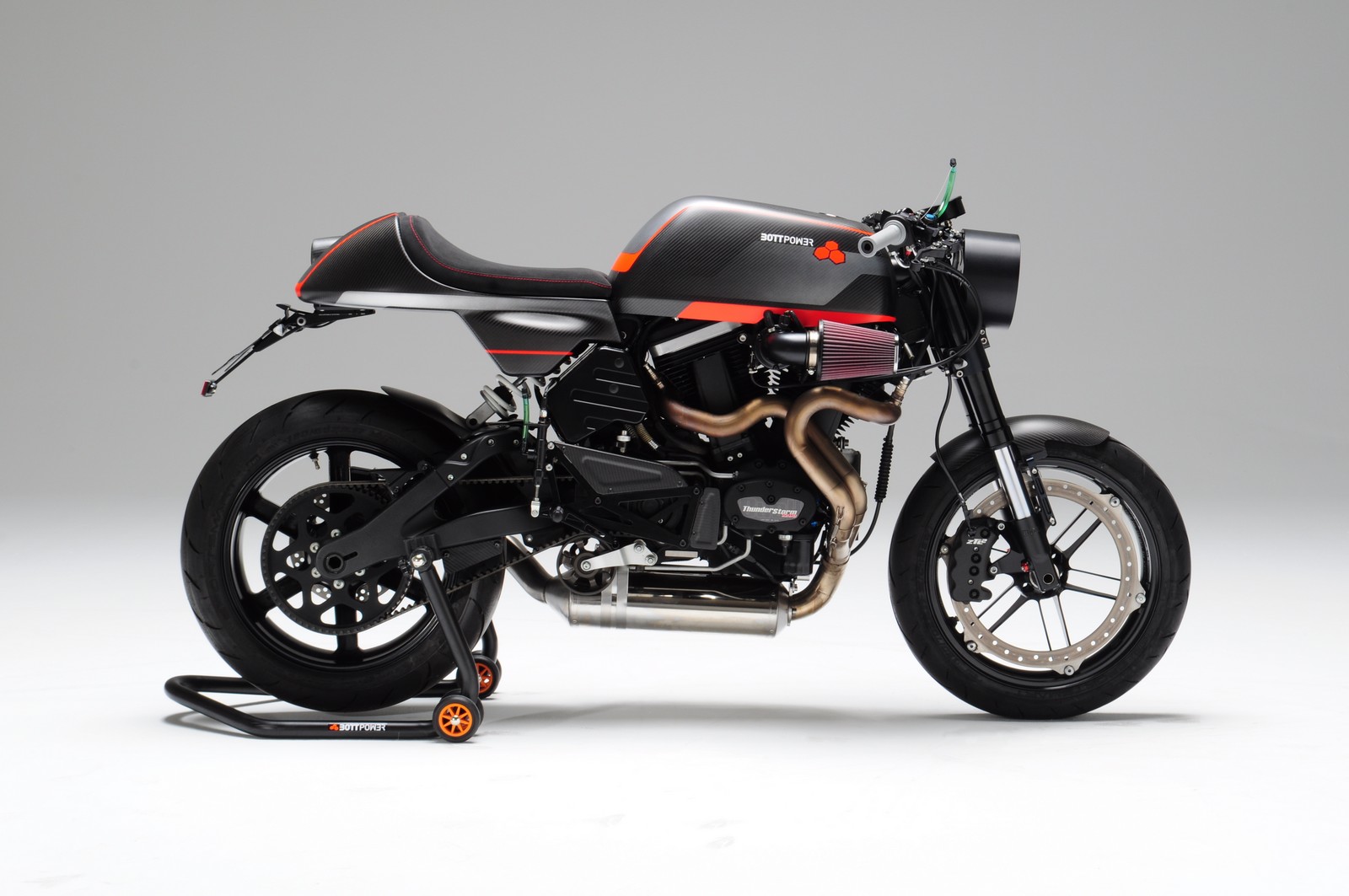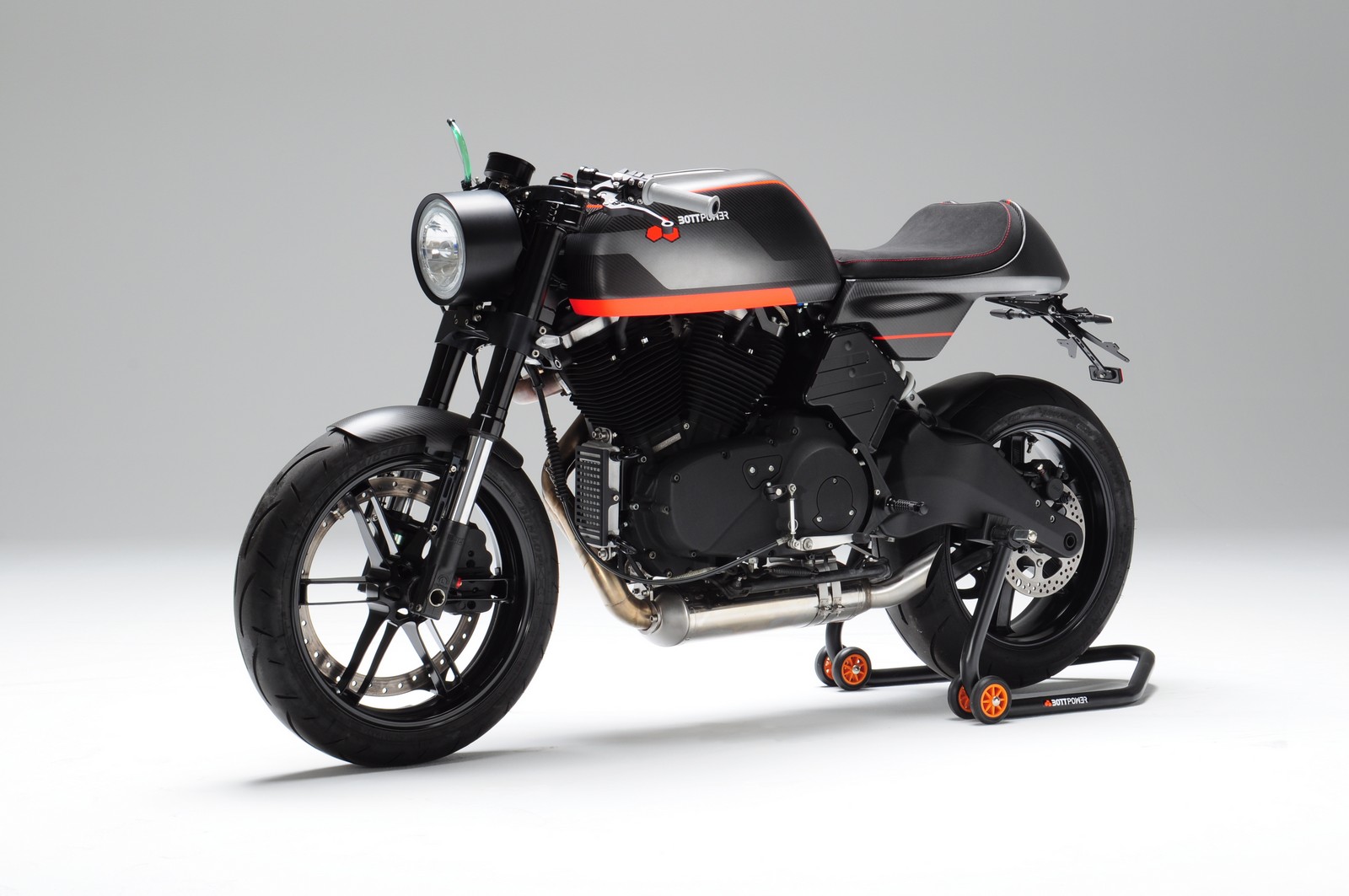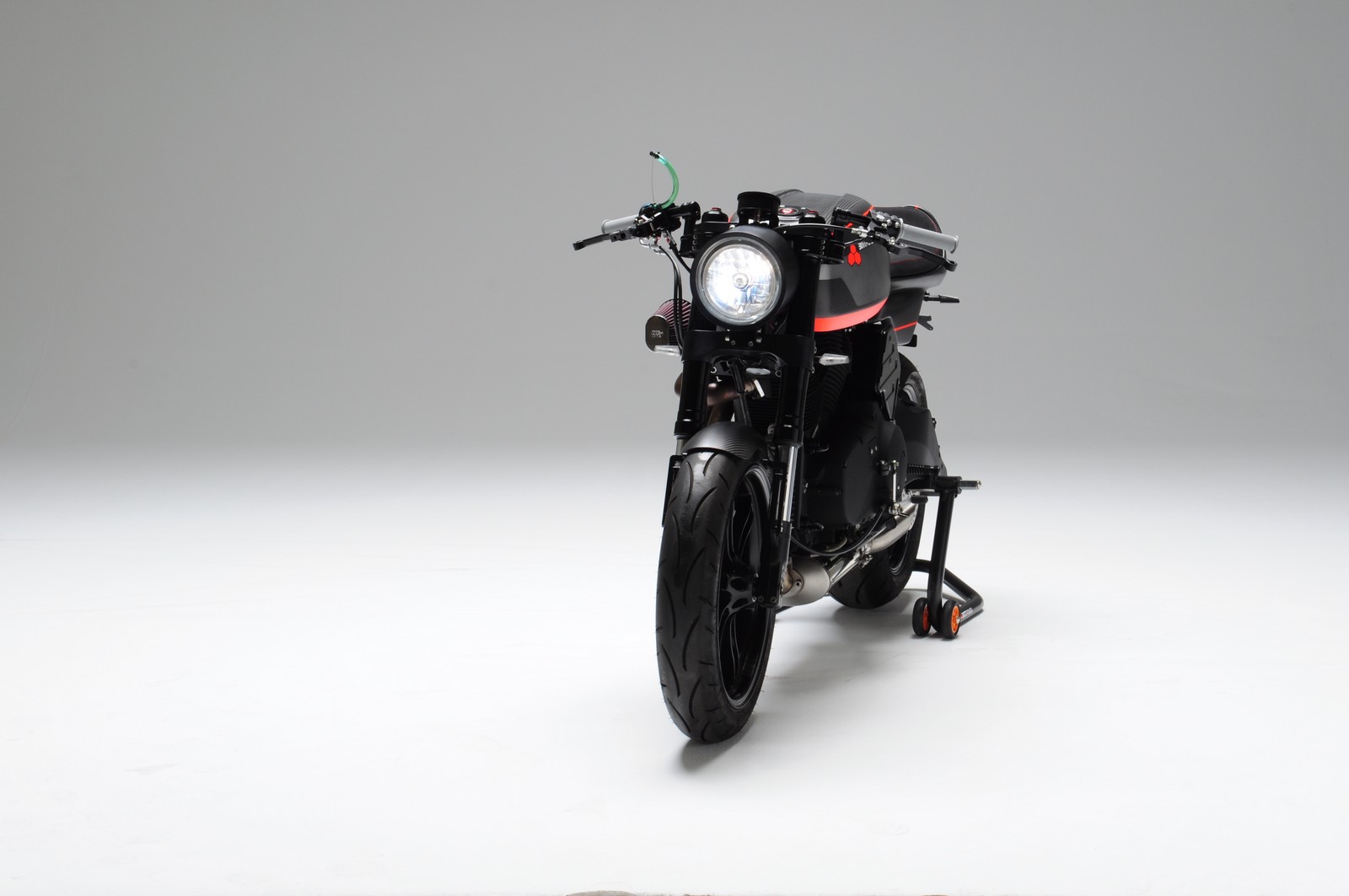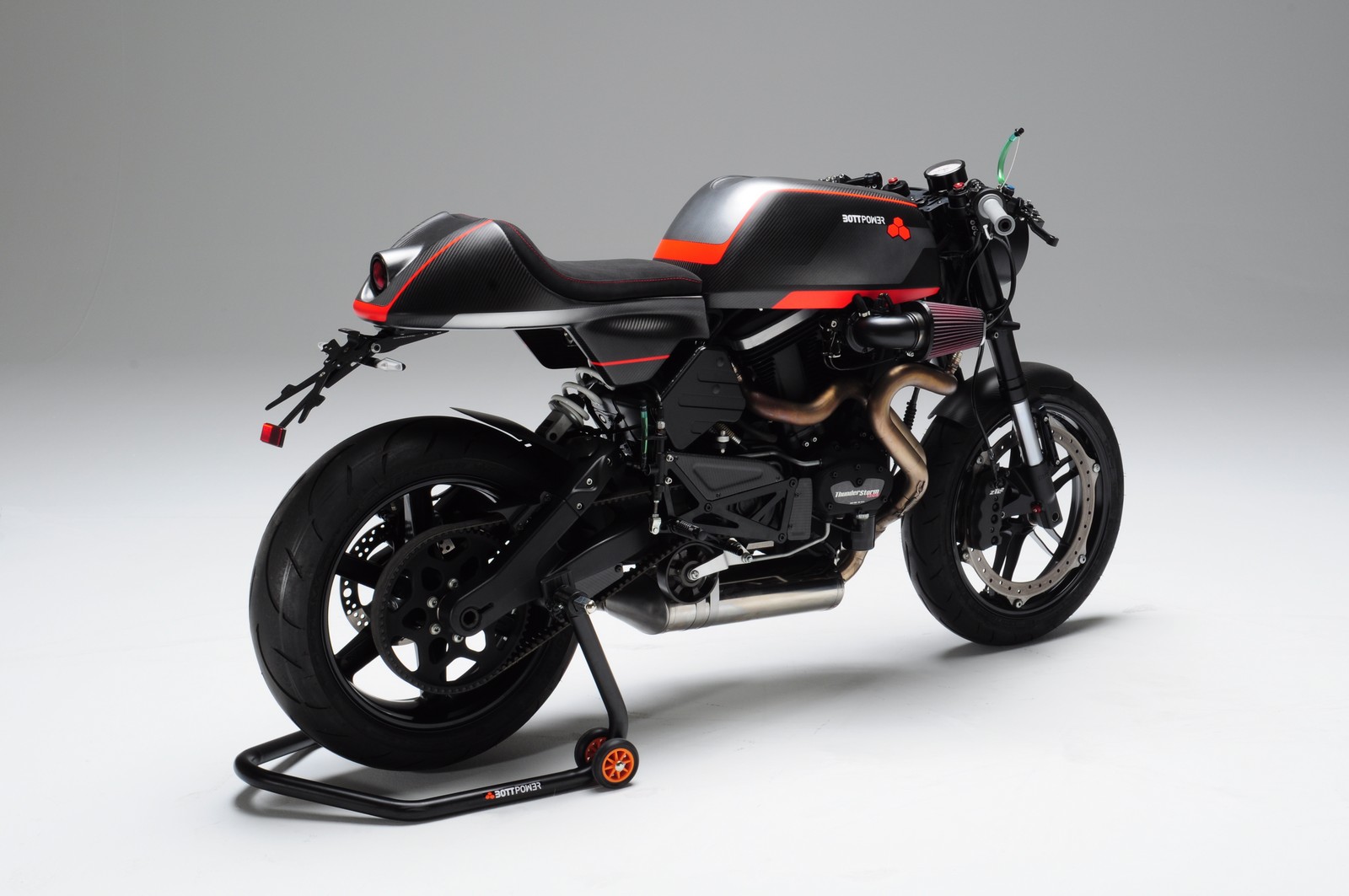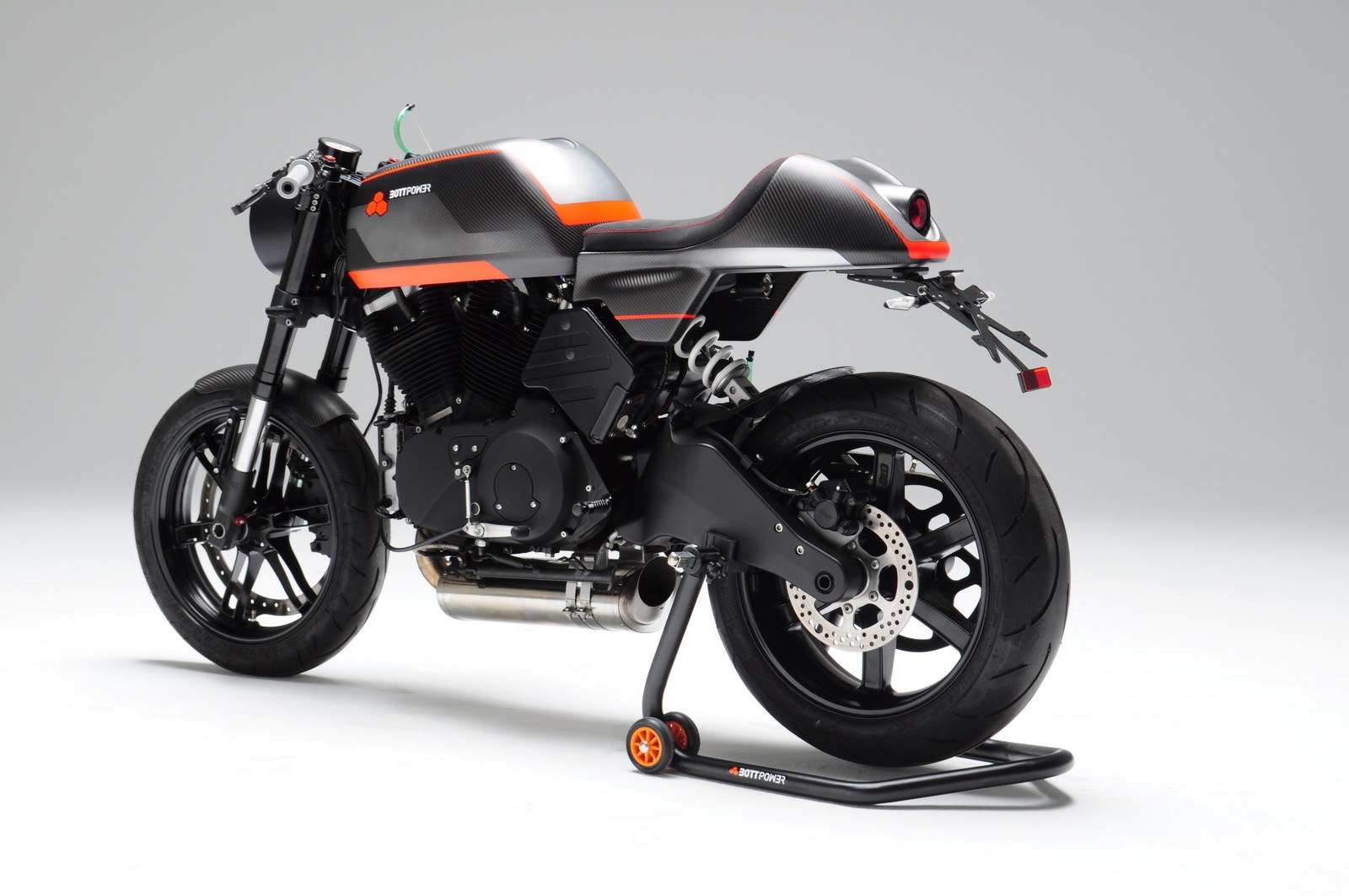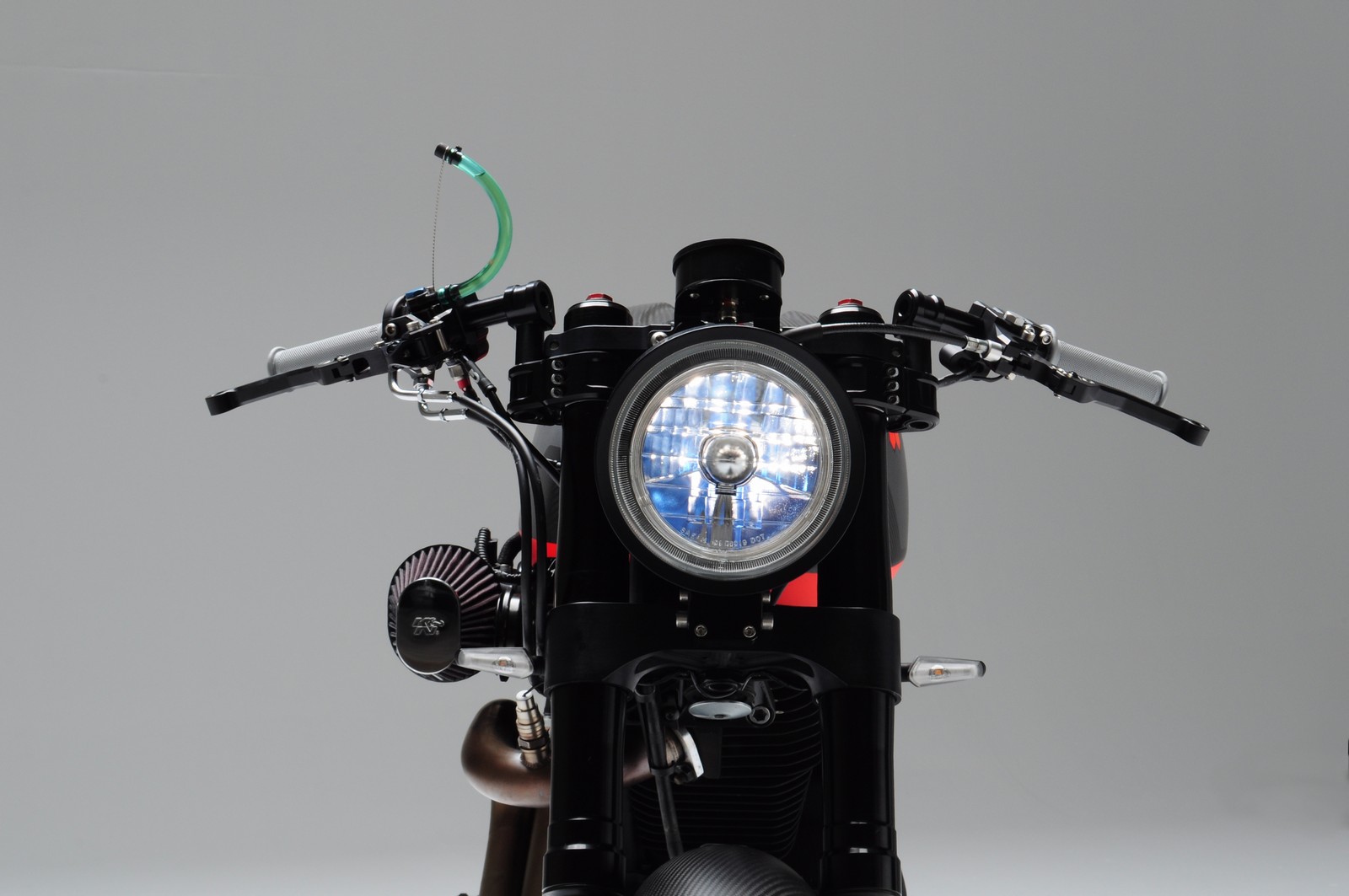 In this case the donor bike was a Buell XB12SS 2010, which is the last version of this model fabricated by Buell. The main differences with older models are that it has 2 oxygen sensors (one on each cylinder, previous models only had one in the rear cylinder) and a different injection body.
This XC1 has a carbon fiber fueltank and seat/tail. Paint colors and design are based on the BOTT XR1R.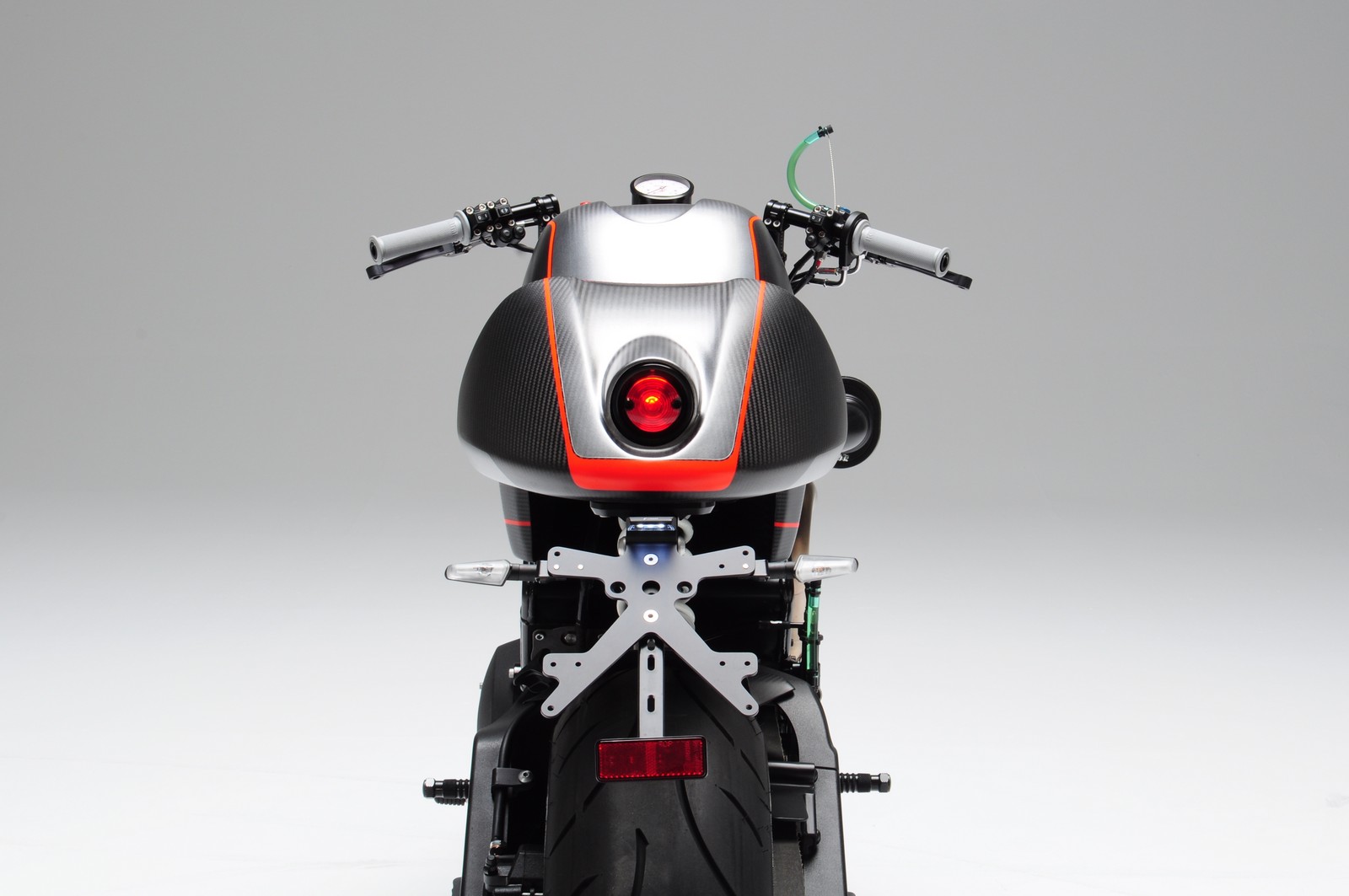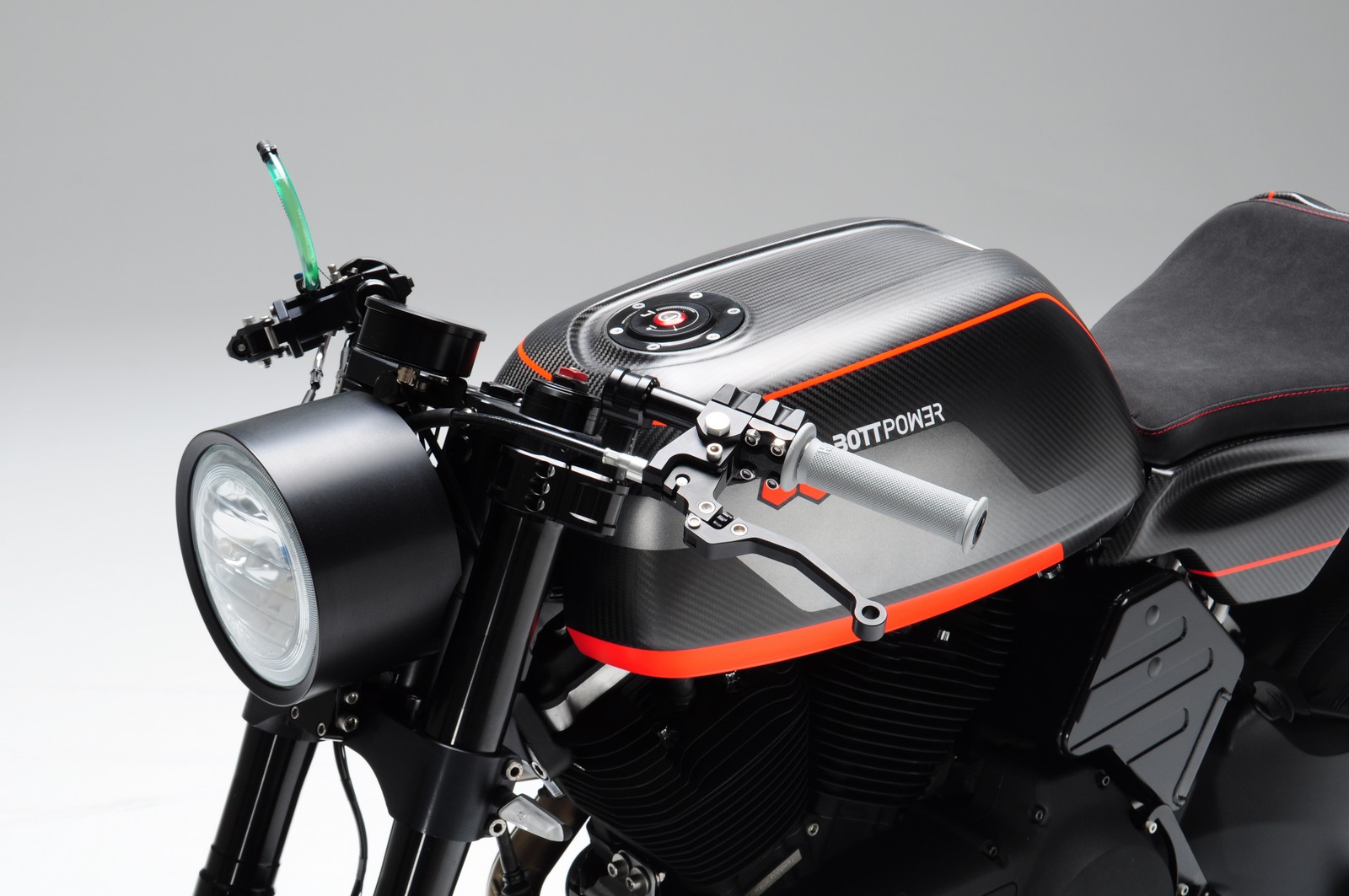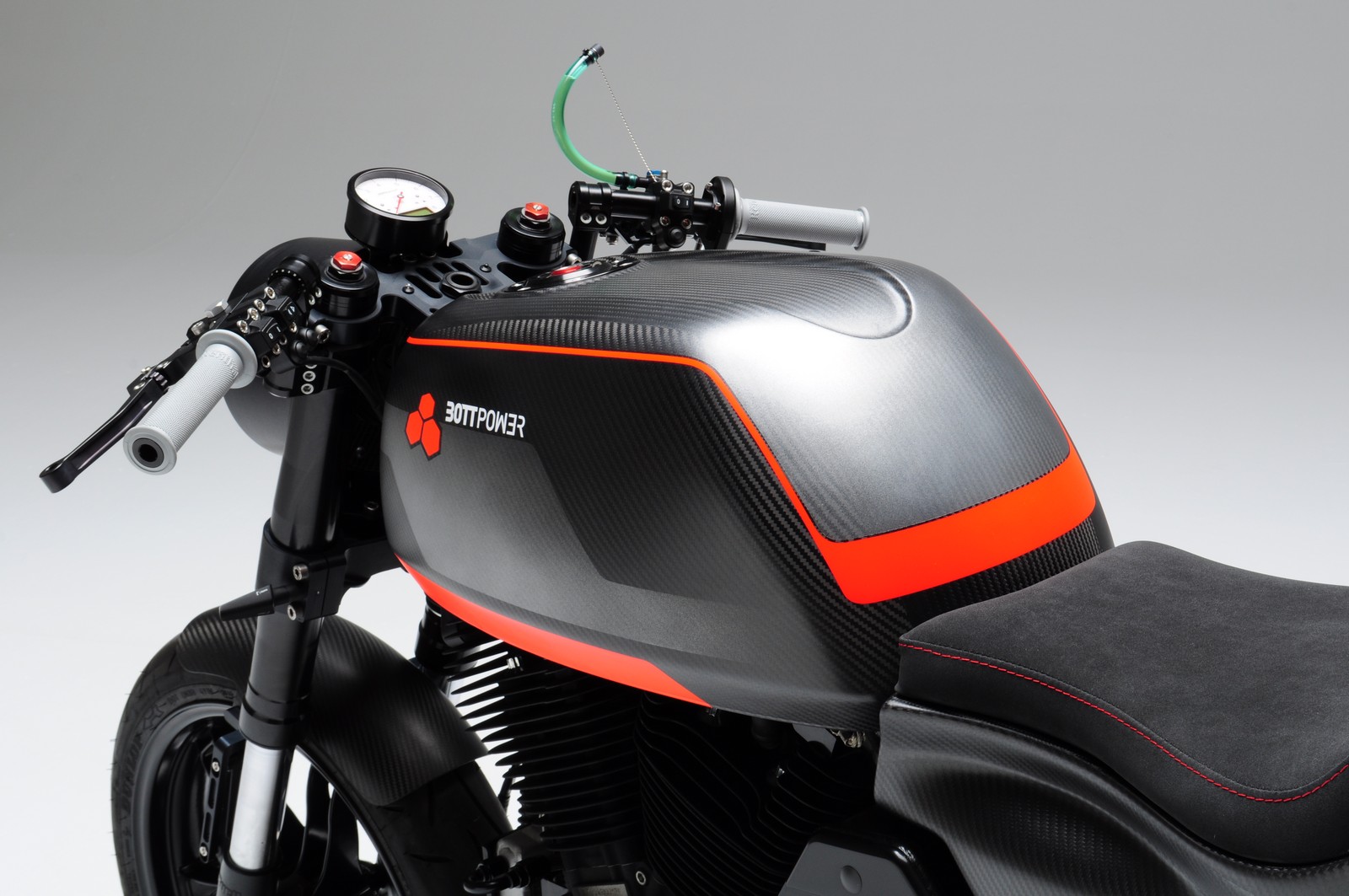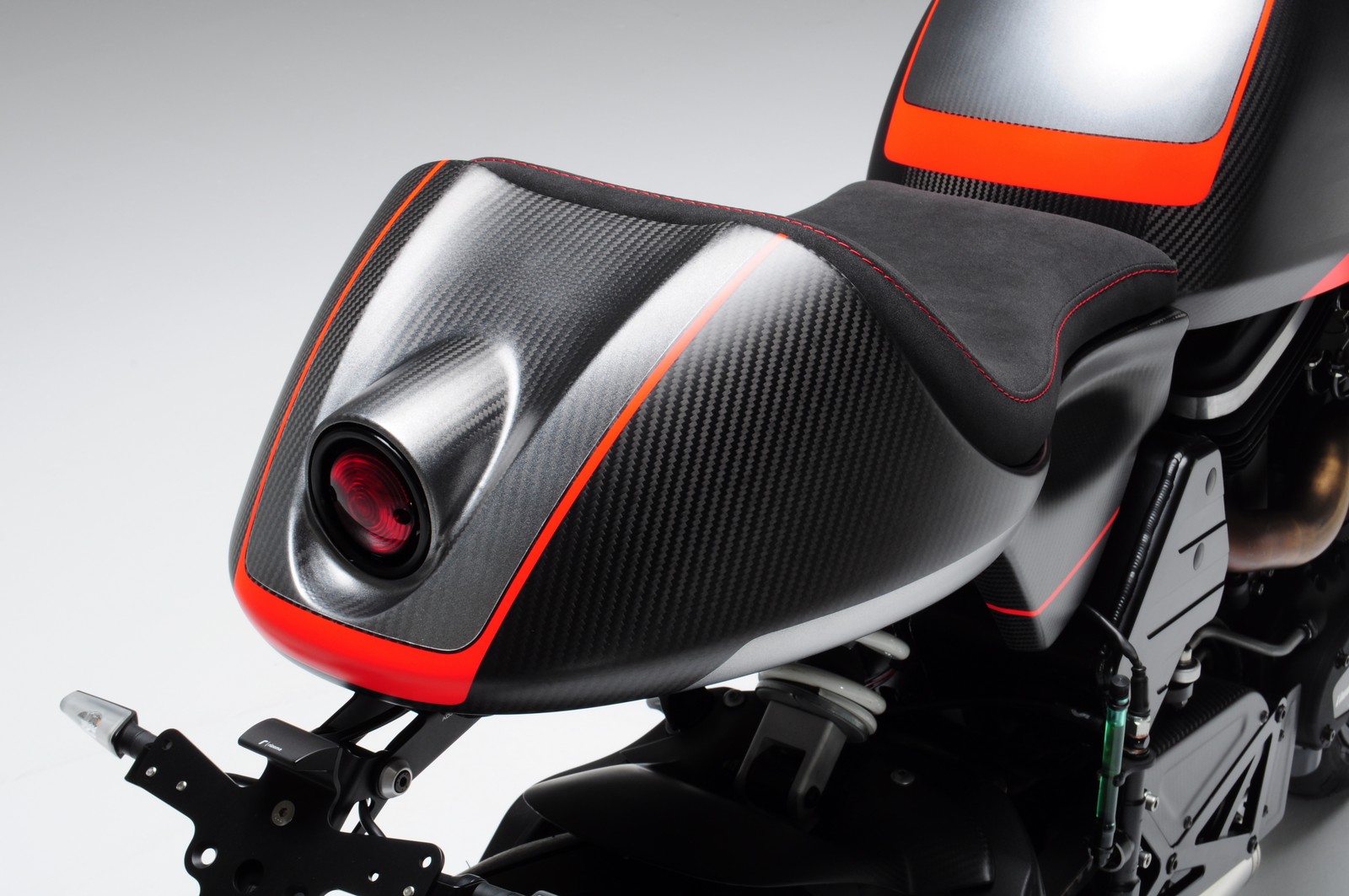 Of course we try to build nice looking bikes, and we also try to achieve a good handling, working on reducing the weight and centralizing the masses (with details as the secondary fuel tanks which are very close to the engine).
But we also want our bikes to be practical and comfortable on the road. For this reason we mounted over the triple clamp ABM clip-ons, adjustable both in height and angle. And of course the bike has elements like horn, license plate holder, side stand, etc.
The saddle has been upholstered with an Alcantara style material, specific for motorcycle.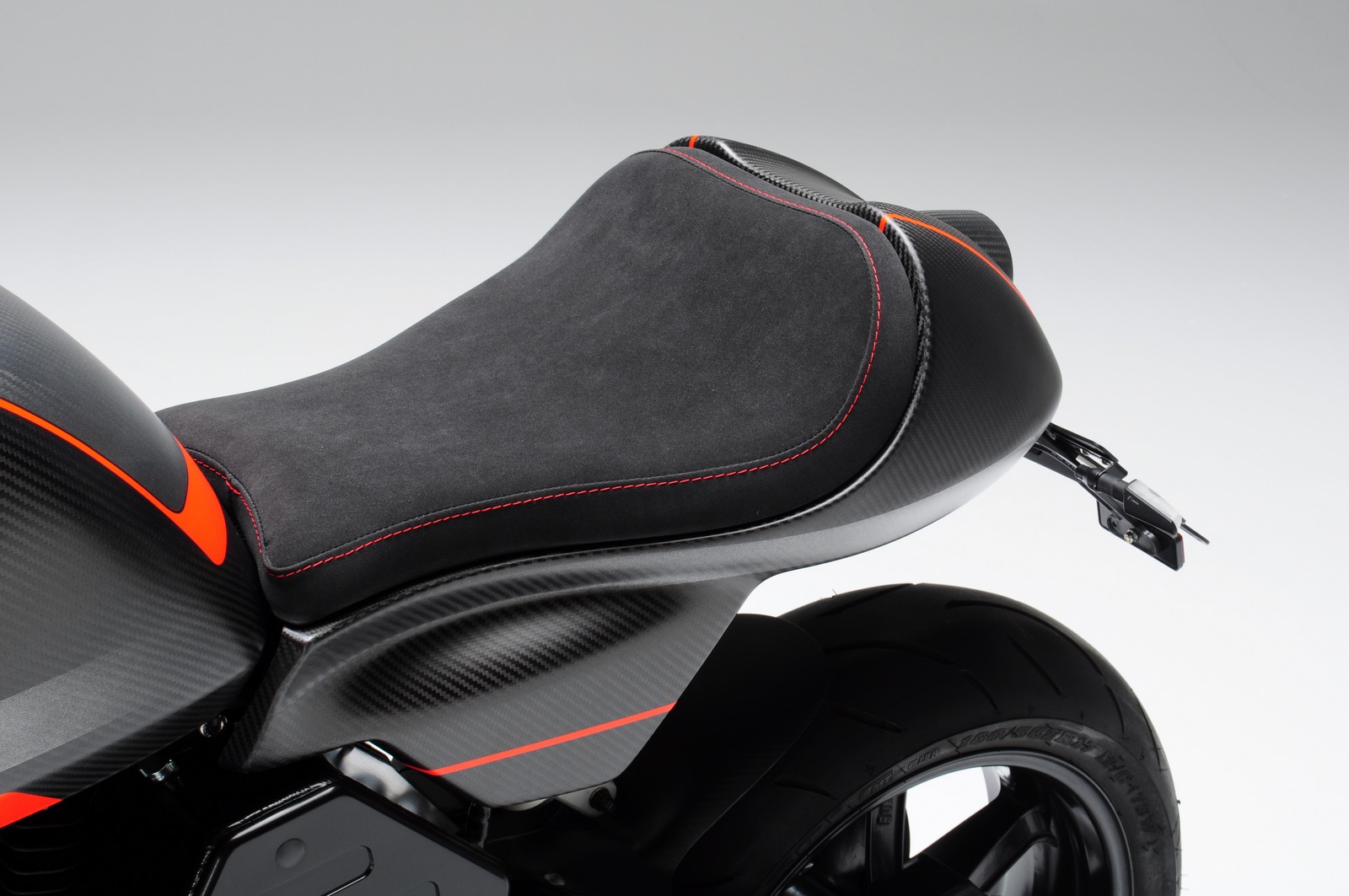 Bike controls (front master cylinder, clutch lever, buttons) are from ISR. Throttle is Active and signal lights, license holder, tank cap and swingarm oil cap are from Rizoma.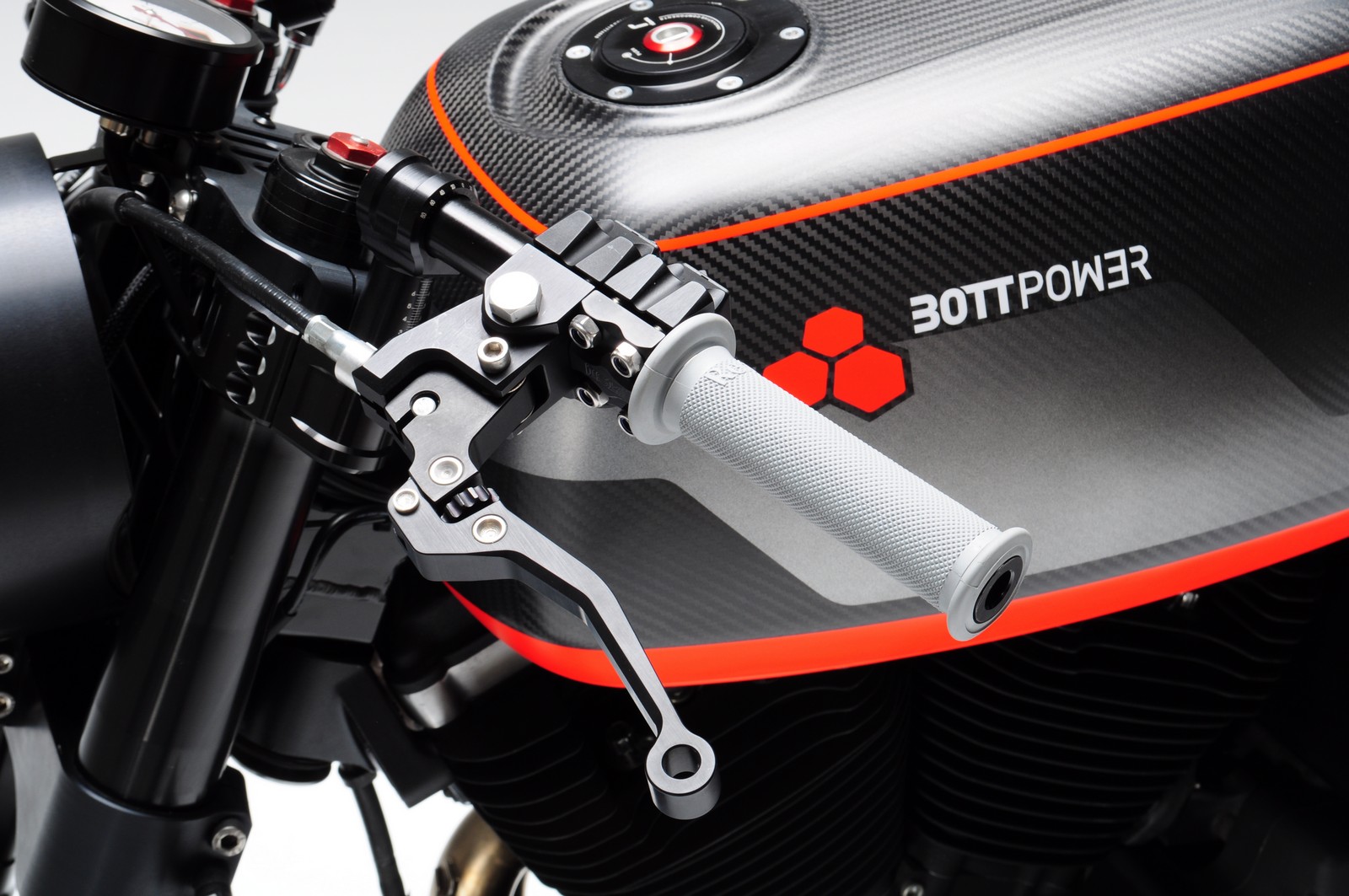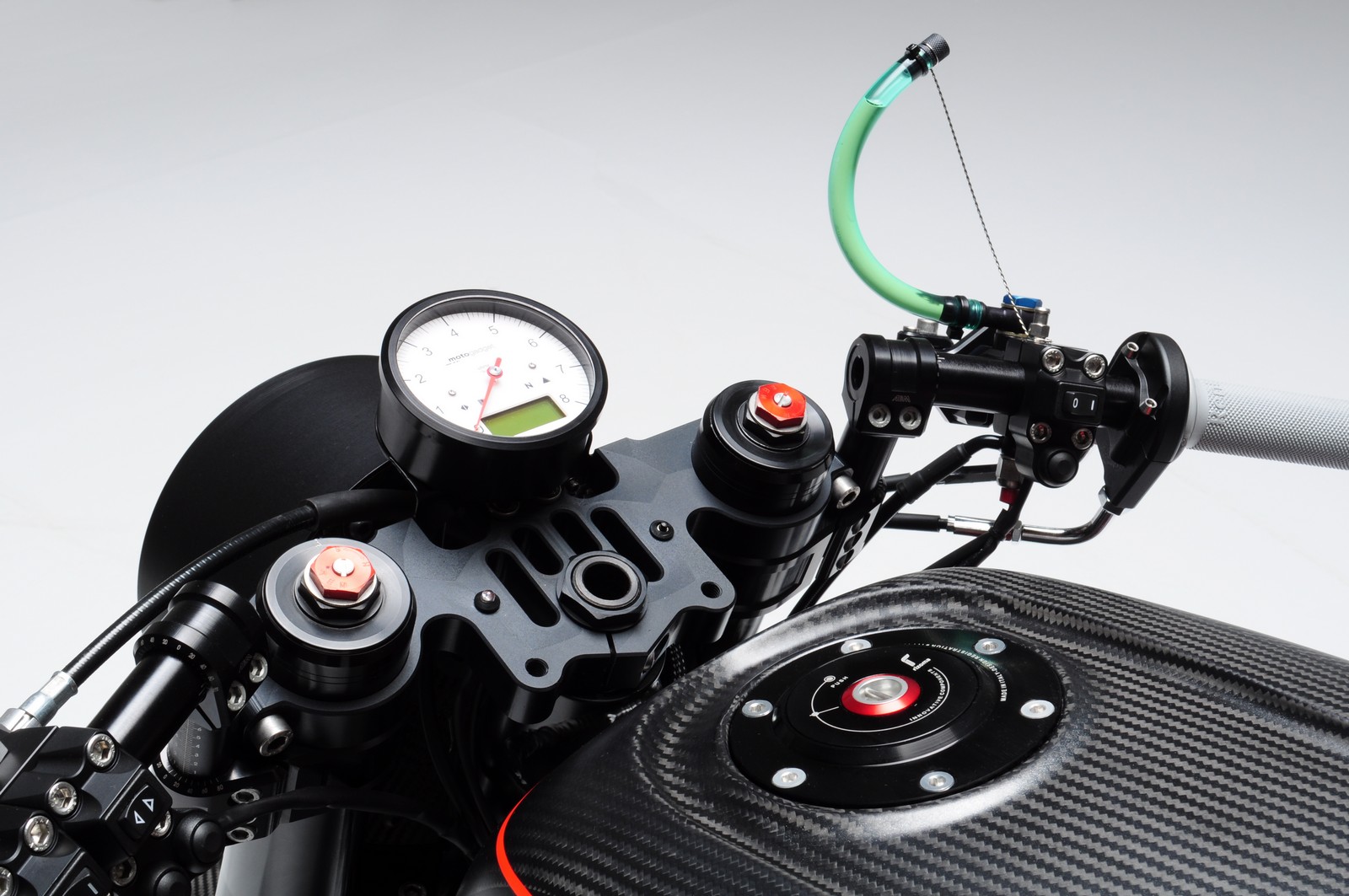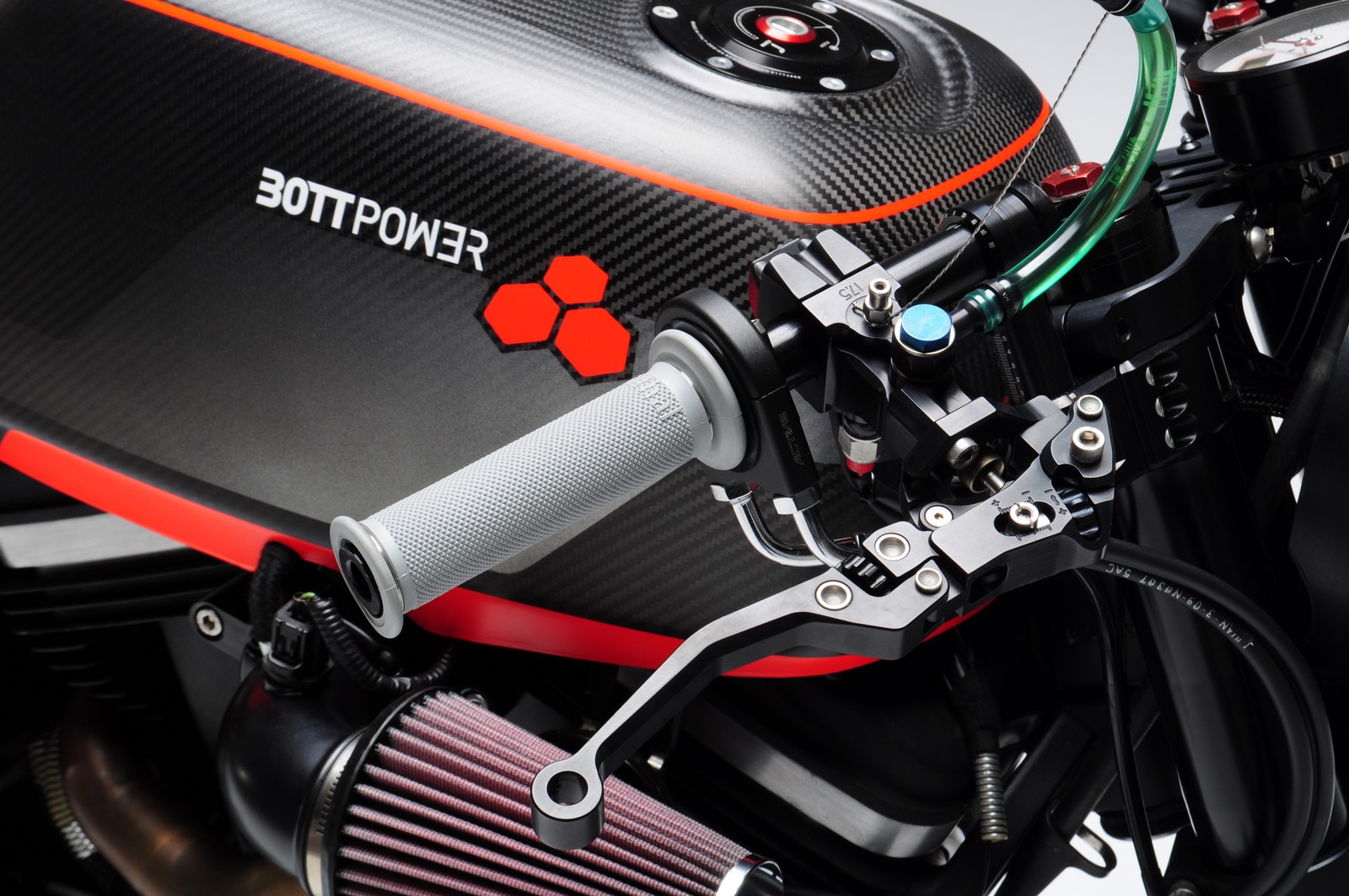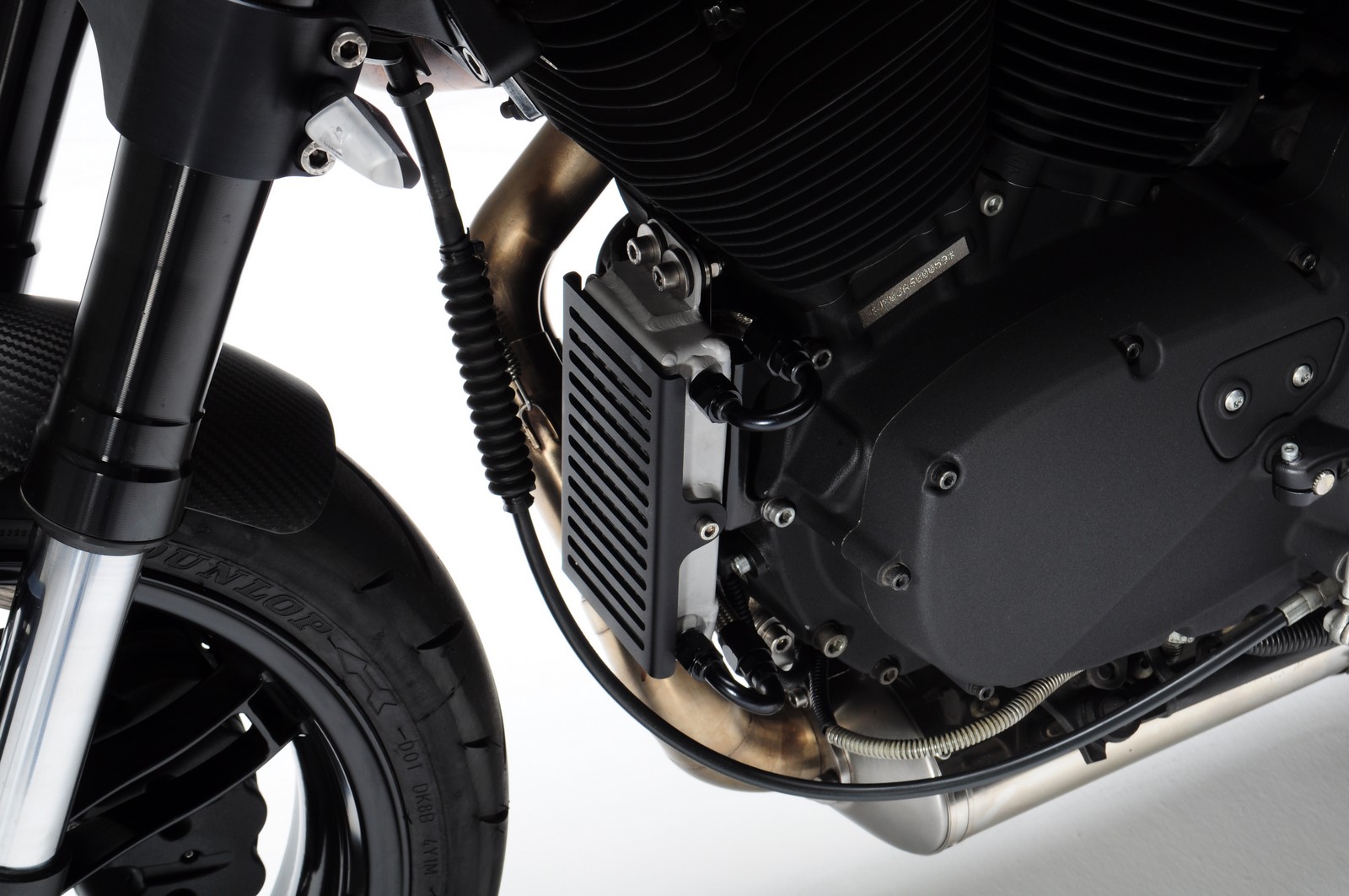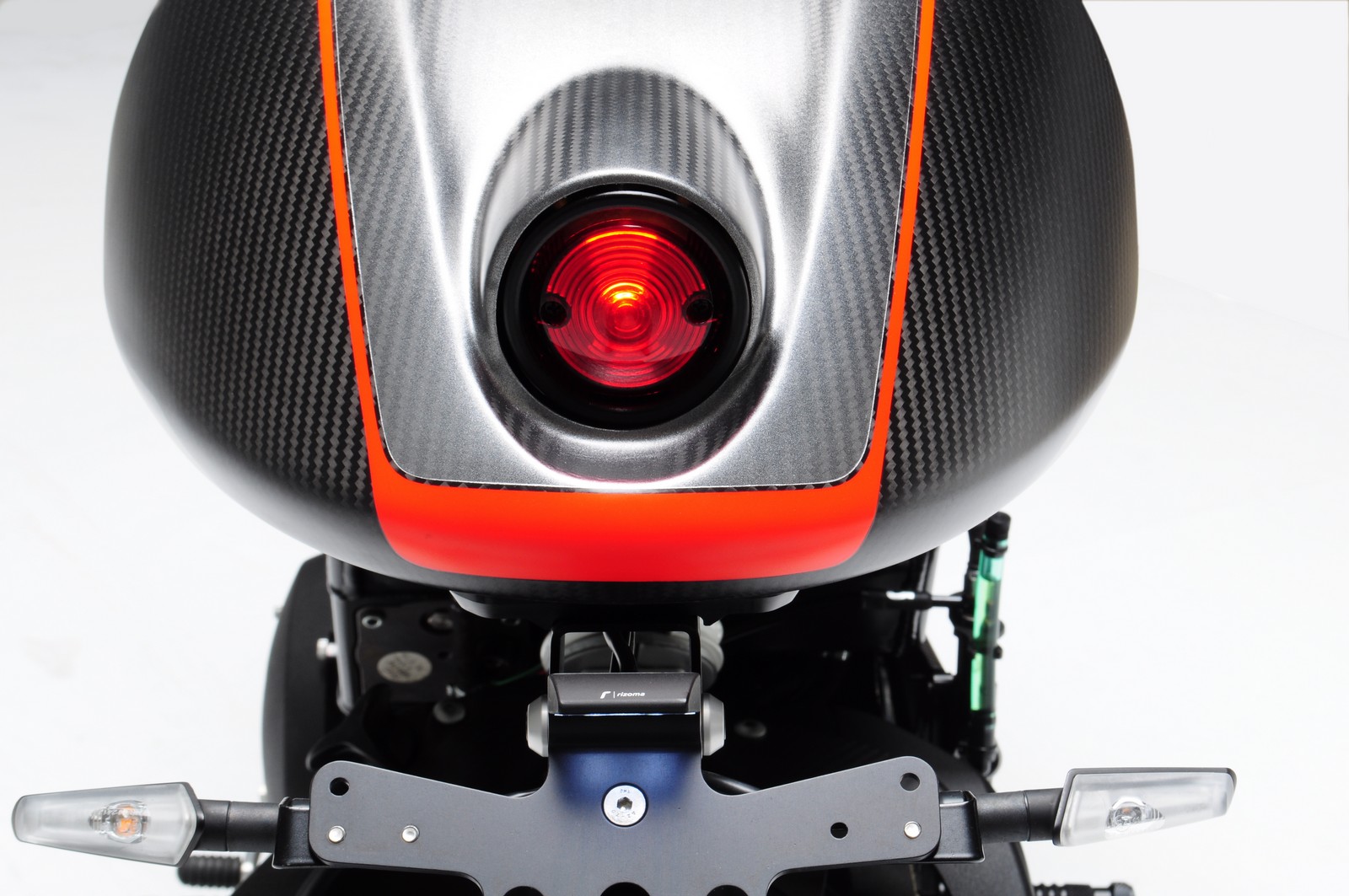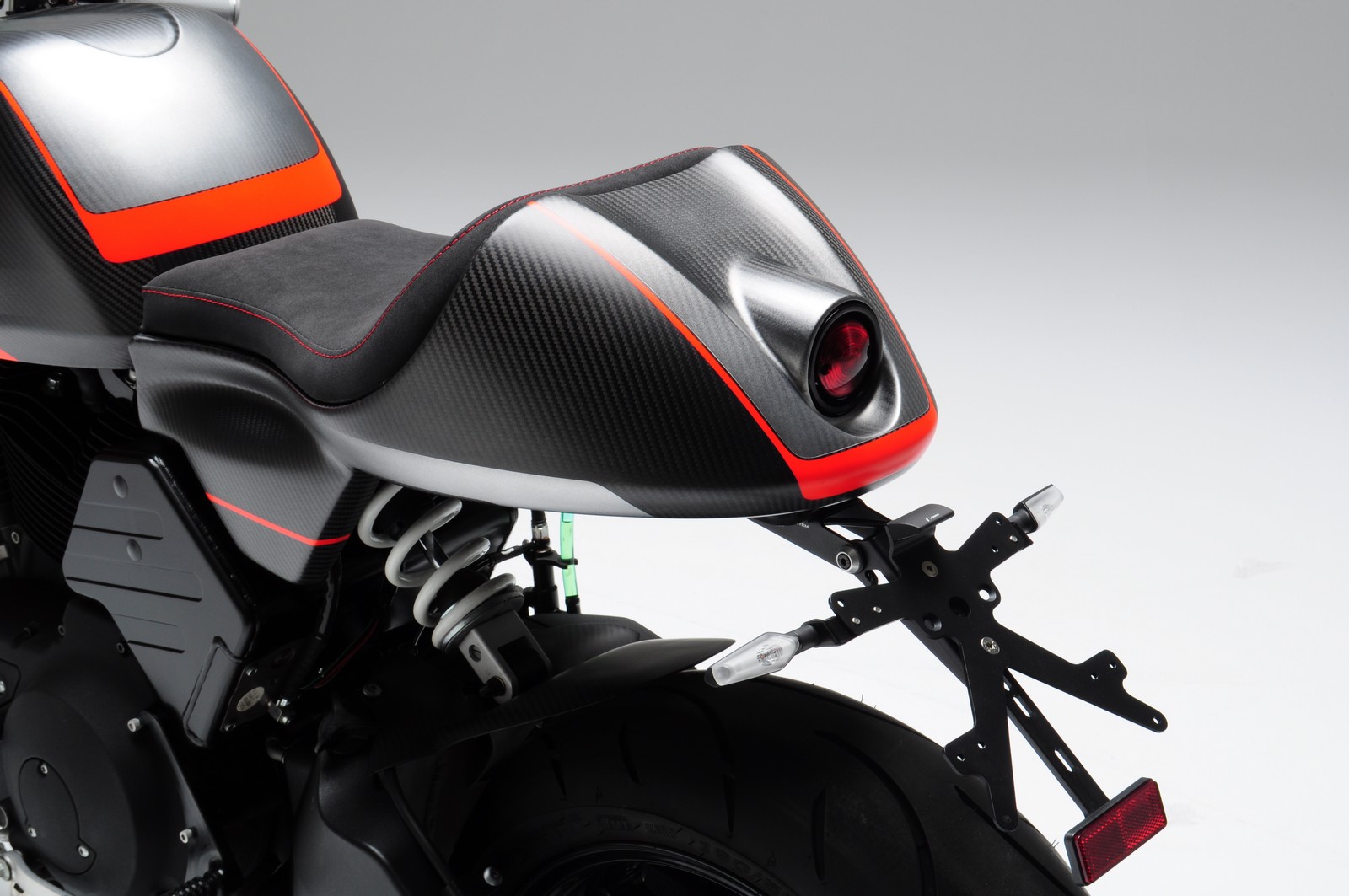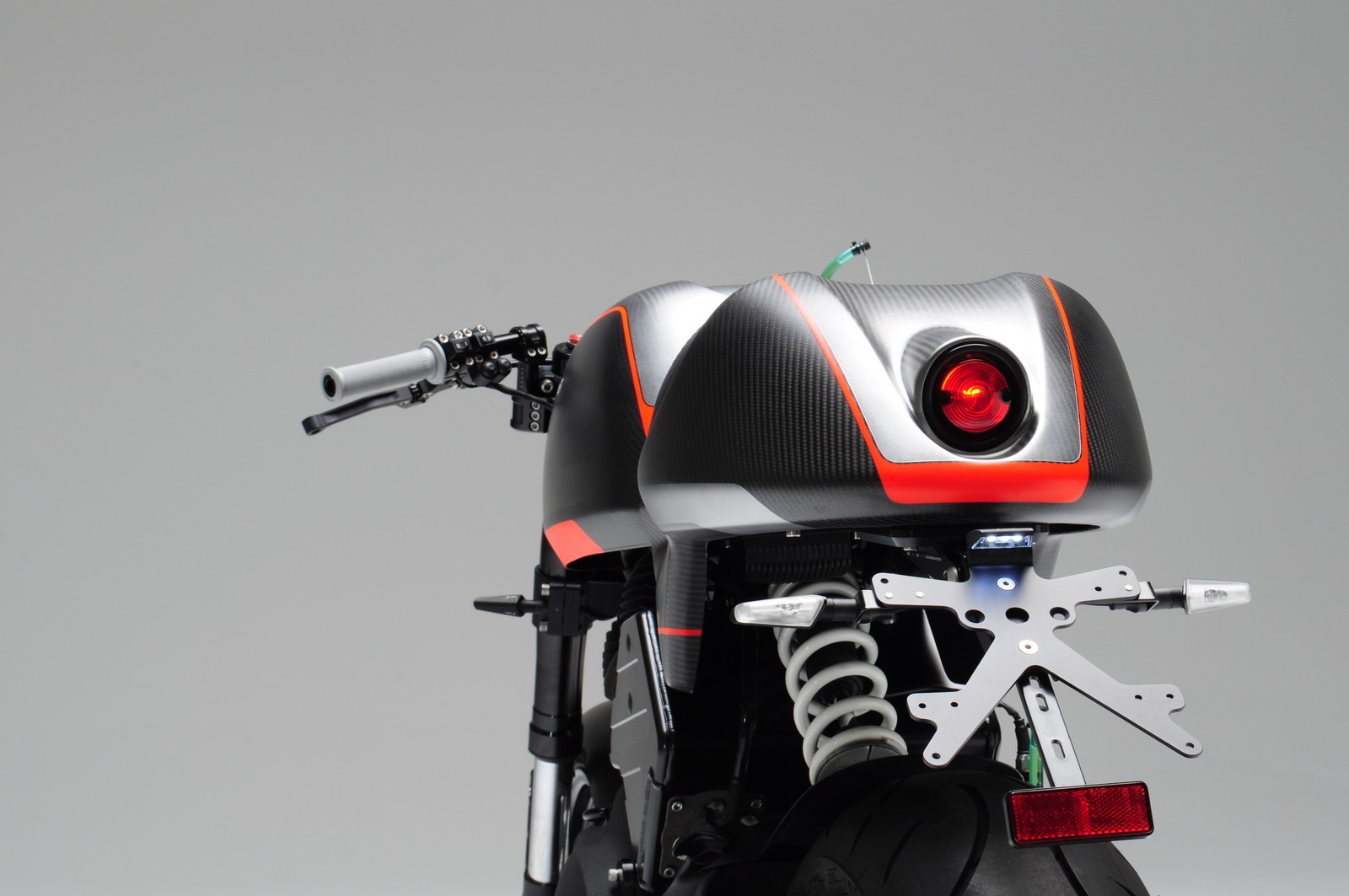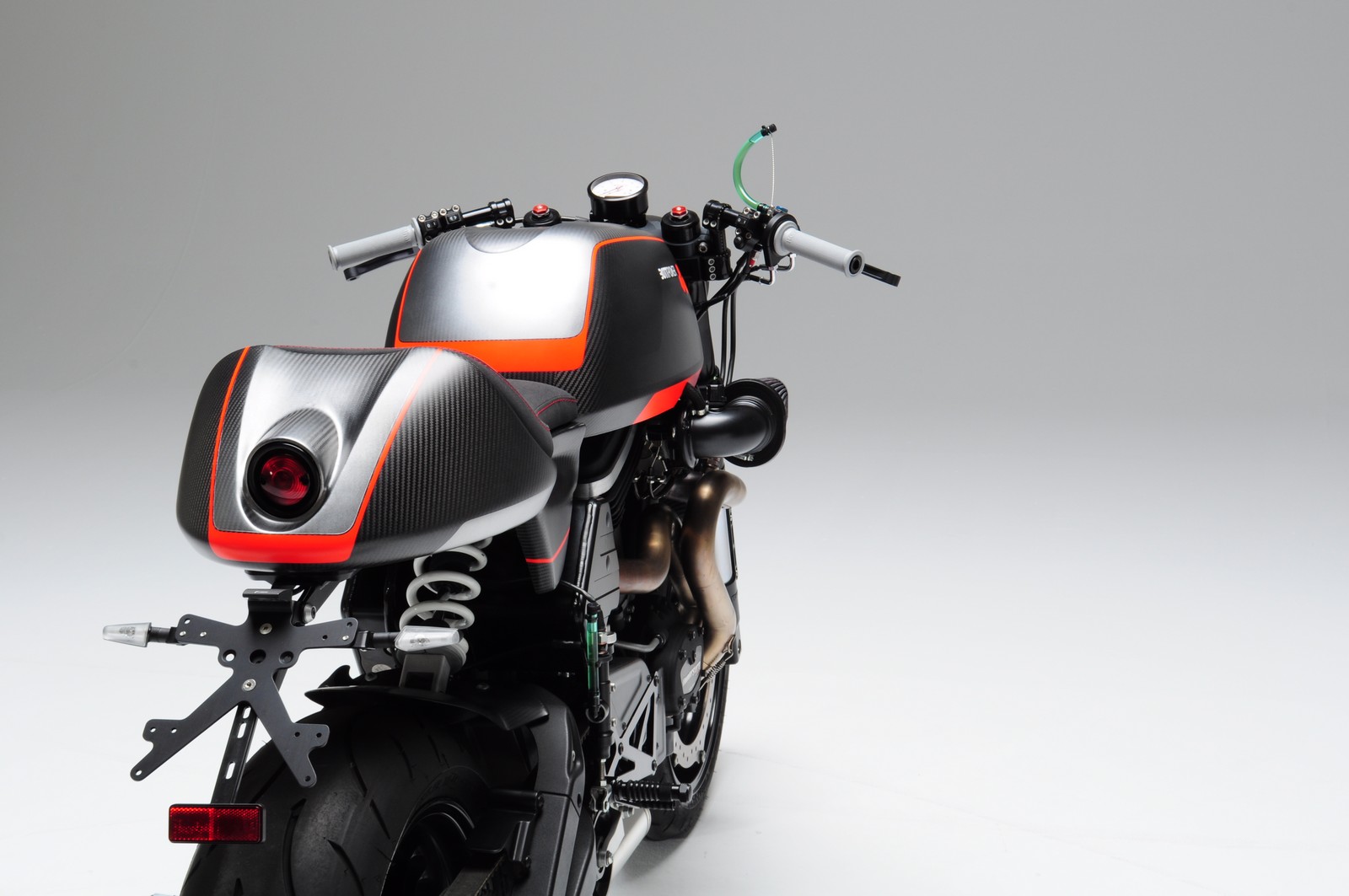 As we always do with our Buell based bikes, we kept the perimetral front brake system with 8 pistons caliper, we also kept the original belt drive system. We like it a lot because it is cleaner, lighter and more silent than a chain, it doesn't require maintenance, and because the belt has certain elasticity, the gearbox is less stressed every time that we accelerate hard.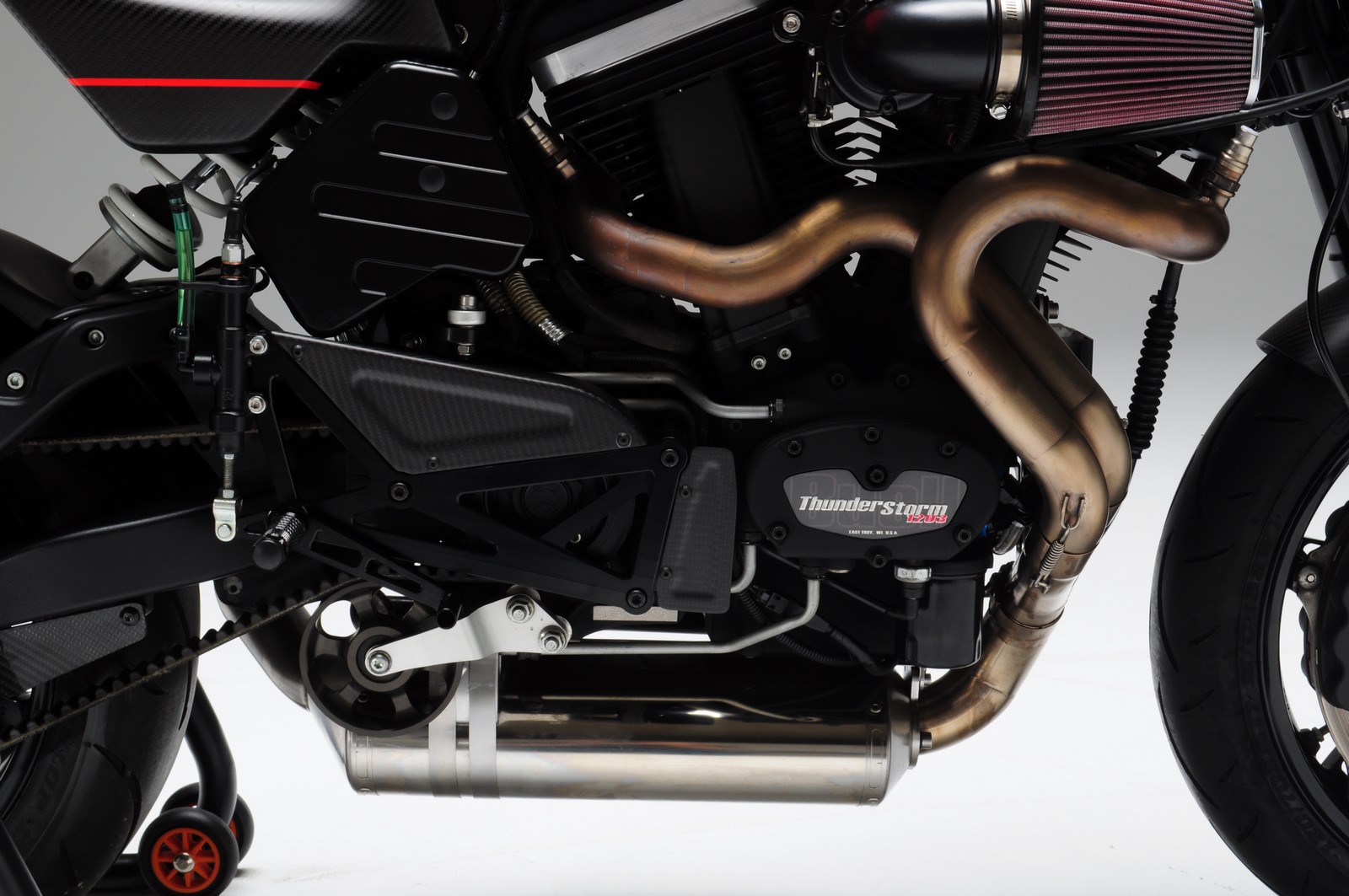 Front fender is Bottpower, it is fabricated in carbon fiber, and it has two aluminium CNC brackets that allow to adjust the distance between the fender and the front tyre.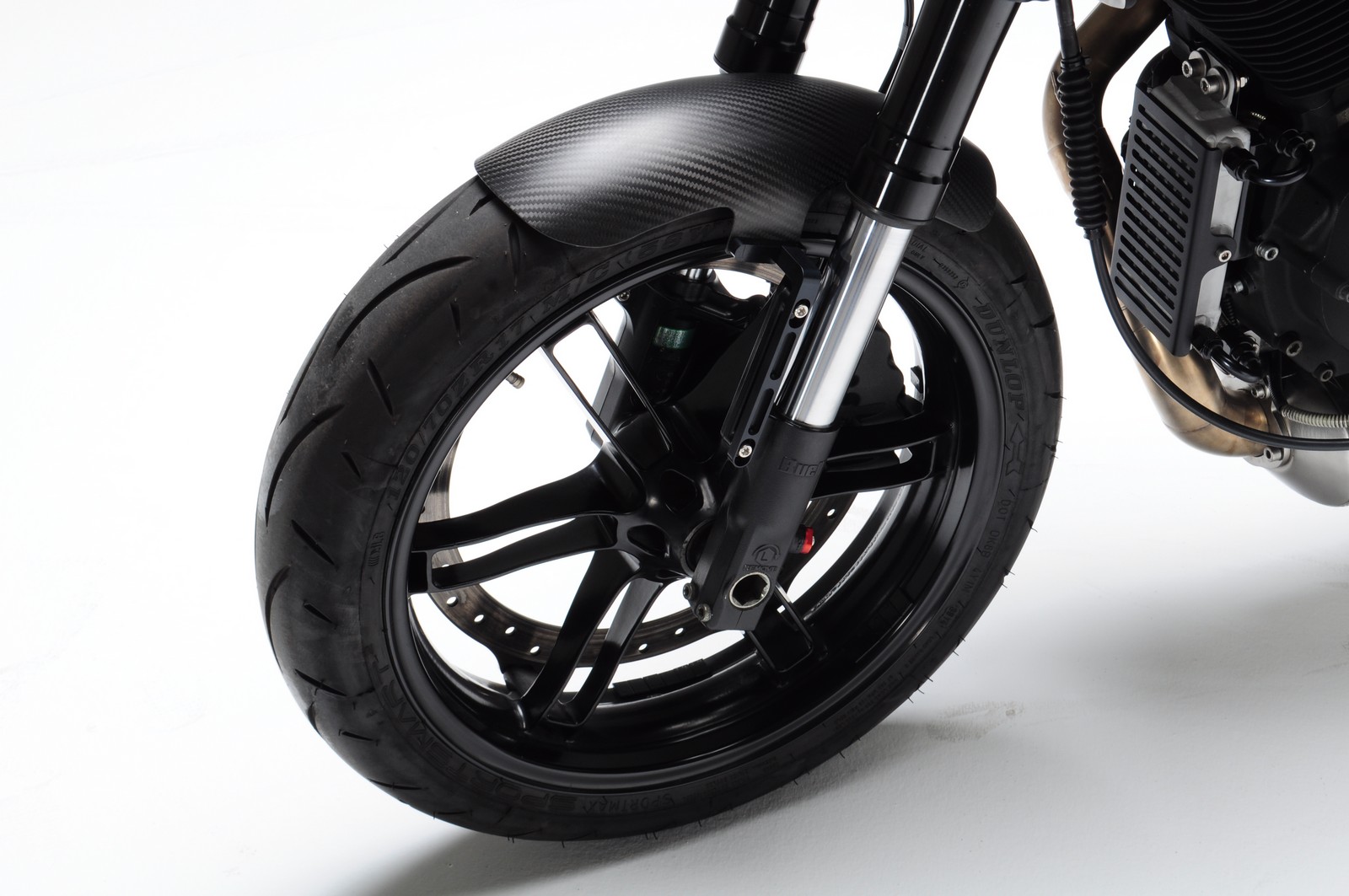 If you want to read more about this bike and Bottpower, check this cool article published recently by Pipeburn.