Last 14th of February we took profit that all the World Championship Moto2 and Moto3 teams were testing in Valencia (they spent 3 days training there) to organize a small test with Anthony West riding the BOTT XR1 in Cheste circuit.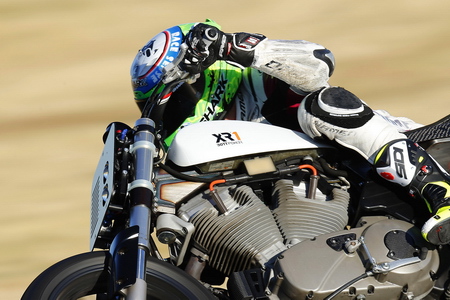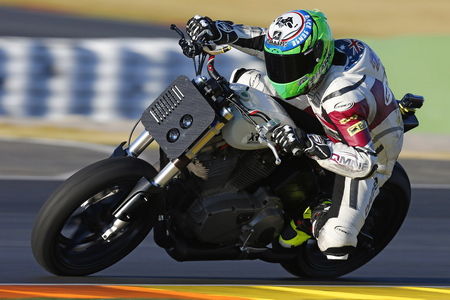 We arranged the test at 5 in the afternoon, once the official IRTA tests were finished. We rented the track for half hour, it wasn't possible to rent it for more time because there was not enough sunlight.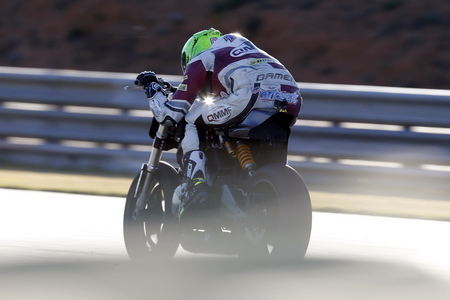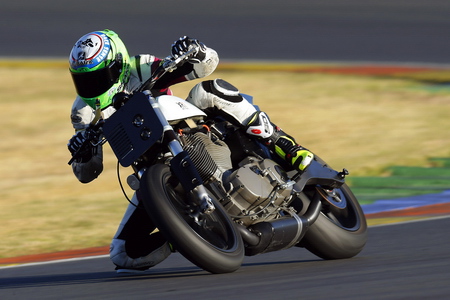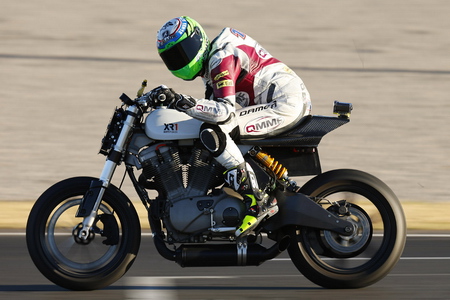 Of course with such a short test the objective was not to break the lap record, or to push the XR1 to the limit. We just wanted Anthony to ride some laps and give us his opinion about the bike behaviour. Anthony made two runs of 5 laps each one. The bike worked perfect again and we didn't have any problem. Anthony's comments about the bike were very good, so we went back home very happy one more time.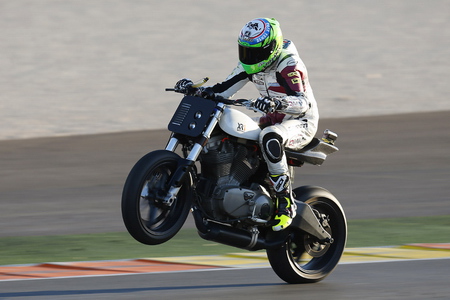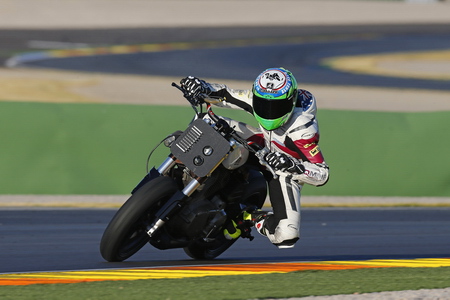 We want to thank Anthony West for testing the BOTT XR1 (he also tested our moto2 bike some time ago). Also to the QMMF (Qatar Motor and Motorcycle Federation) Team for allowing West to ride our bike. To the track for allowing us to lap once the IRTA tests were finished. To Jaime Olivares for taking these cool action photos. And to Ramon Bellosta for allowing Anthony to ride his beloved bike (and also for all his help, ideas and for his collaboration in this project helping us to making the XR1 come true).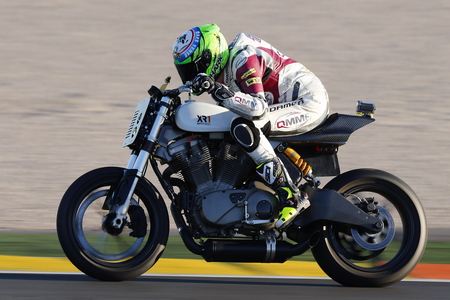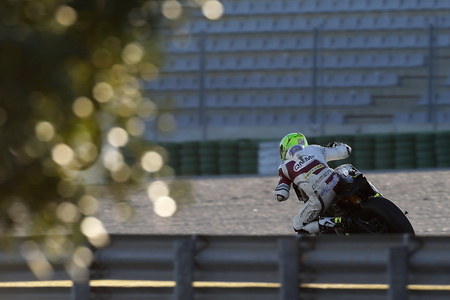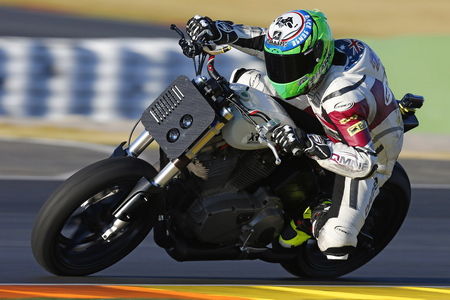 In Cheste we had also the guys from Agarra Aire filming again, so in a few weeks we will have another video in which we will give more information about this test, and we will listen Anthony feelings just when he get off the bike.