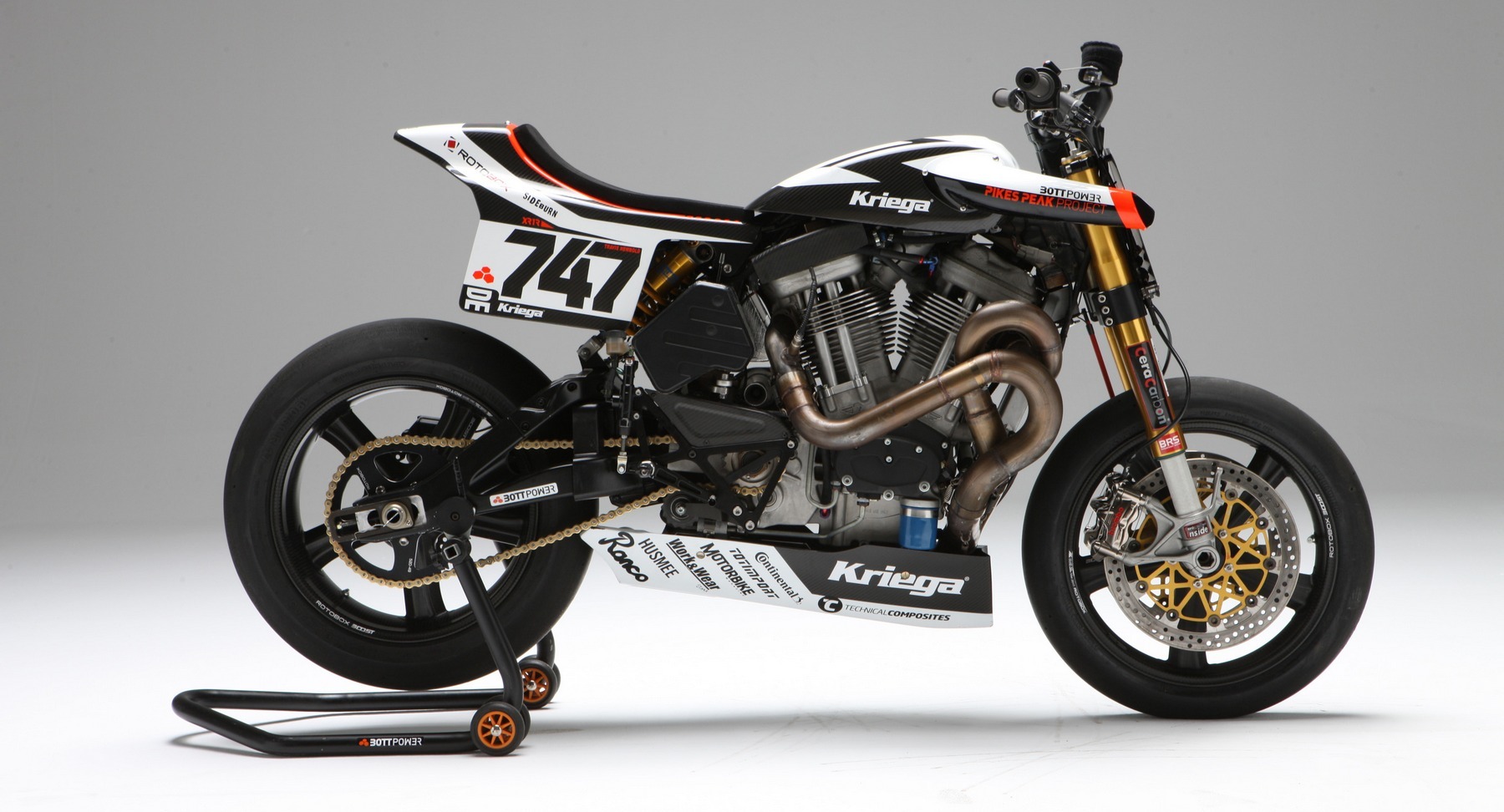 The Pikes Peak International Hill Climb is a race that has taken place since 1916 in Colorado (USA). The track ascends the Pikes Peak mountain along 12.42 miles (19.99 km) over 156 turns, with the finish line at 14,110 ft (4,300 m). It is a legendary race, which supposes a tremendous challenge for Bottpower. We will compete there next June with our race bike prototype: the BOTT XR1R.
Pikes Peak is also one of the very few motorcycle races that allows true prototype machinery to compete, and probably the only big international race where a tiny 2 persons company as Bottpower can compete head to head with big companies official teams.
In 2017, with Travis Newbold as rider, we finished 4th overall, and we won  in the "Challenge Exhibition Powersport" and "Challenge Motorcycle" categories.
We plan to come back in 2018, this time our rider will be Rennie Scaysbrook, one of the few riders who has stopped the clockwatch under the 10 minutes mark.
You can follow the project in our blog:
Kriega, our main sponsor for this project, has created a limited edition range of BOTTPOWER branded products, with the income from all sales going directly to our team to finance this major assault on the mountain.