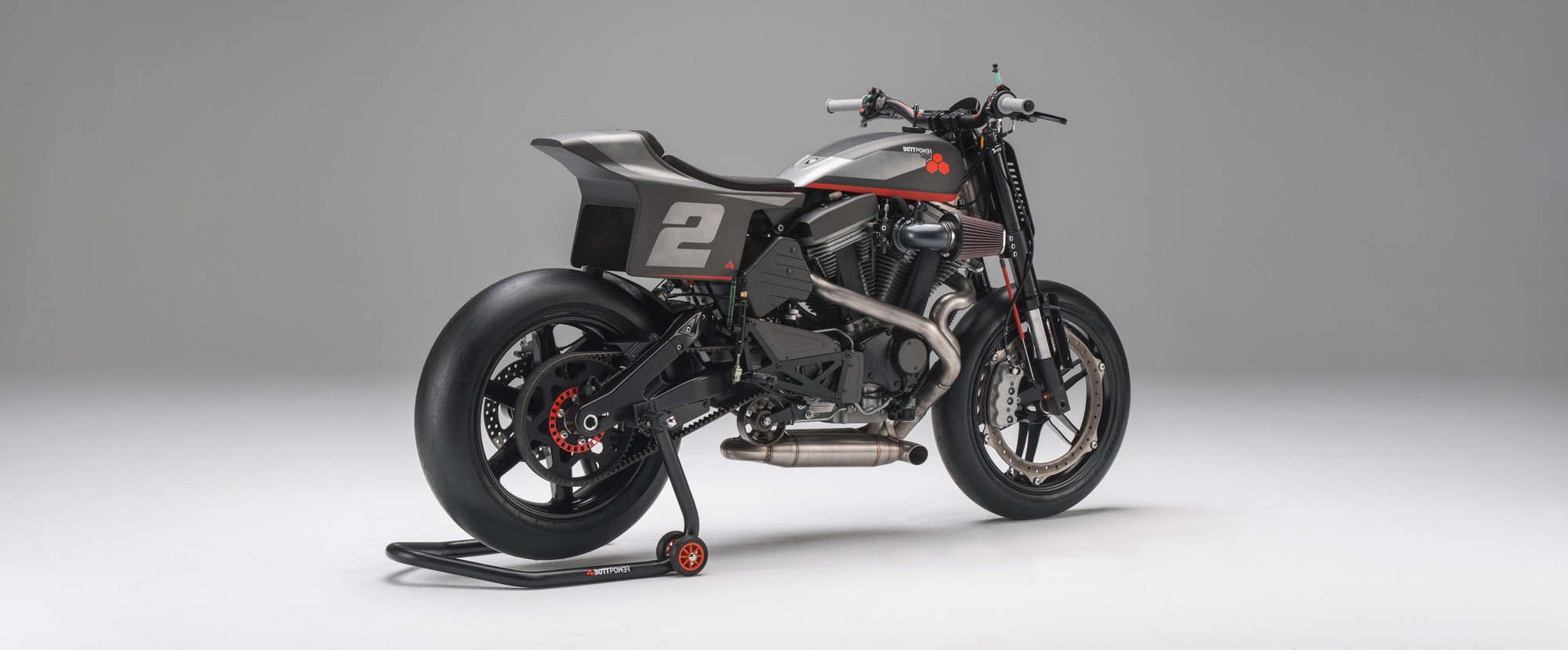 The Pikes Peak International Hill Climb is a race that has taken place since 1916 in Colorado (USA). The track ascends the Pikes Peak mountain along 12.42 miles (19.99 km) over 156 turns, with the finish line at 14,110 ft (4,300 m). It is a legendary race, which supposes a tremendous challenge for Bottpower, a tiny (2 persons) Spanish motorsport company. We will compete there next June with our race bike prototype: the BOTT XR1R.
Pikes Peak is also one of the very few motorcycle races that allows true prototype machinery to compete, and probably the only big international race where a tiny 2 persons company as Bottpower can compete head to head with big companies official teams.
Currently we are working on the design and build of the BOTT XR1R prototype. We have also signed Pikes Peak regular and class winner Travis Newbold to pilot the BOTT XR1R. Newbold, a motorcycle shop owner from nearby Denver, narrowly missed winning the Pikes Peak motorcycle class in 2015, when the Erik Buell Racing V-twin-powered Ronin he was racing was just pipped by the HRC-supported American Honda Fireblade.
You can follow the project in our blog:
Kriega, our main sponsor for this project, has created a limited edition range of BOTTPOWER branded products, with the income from all sales going directly to our team to finance this major assault on the mountain.