Finally we received the two Buell XBRR that we will use as donor bikes for building our XR1R Pikes Peak racer.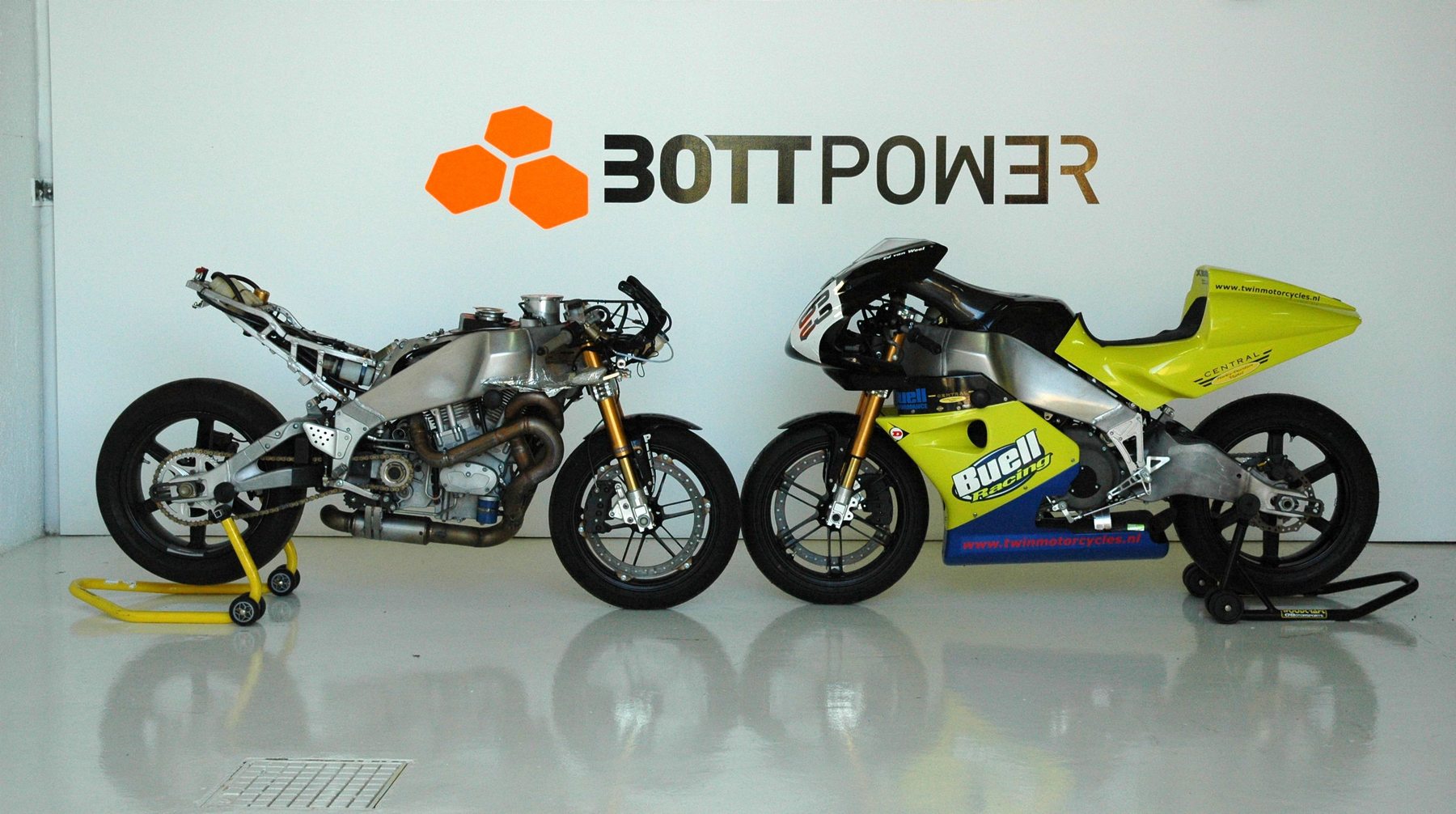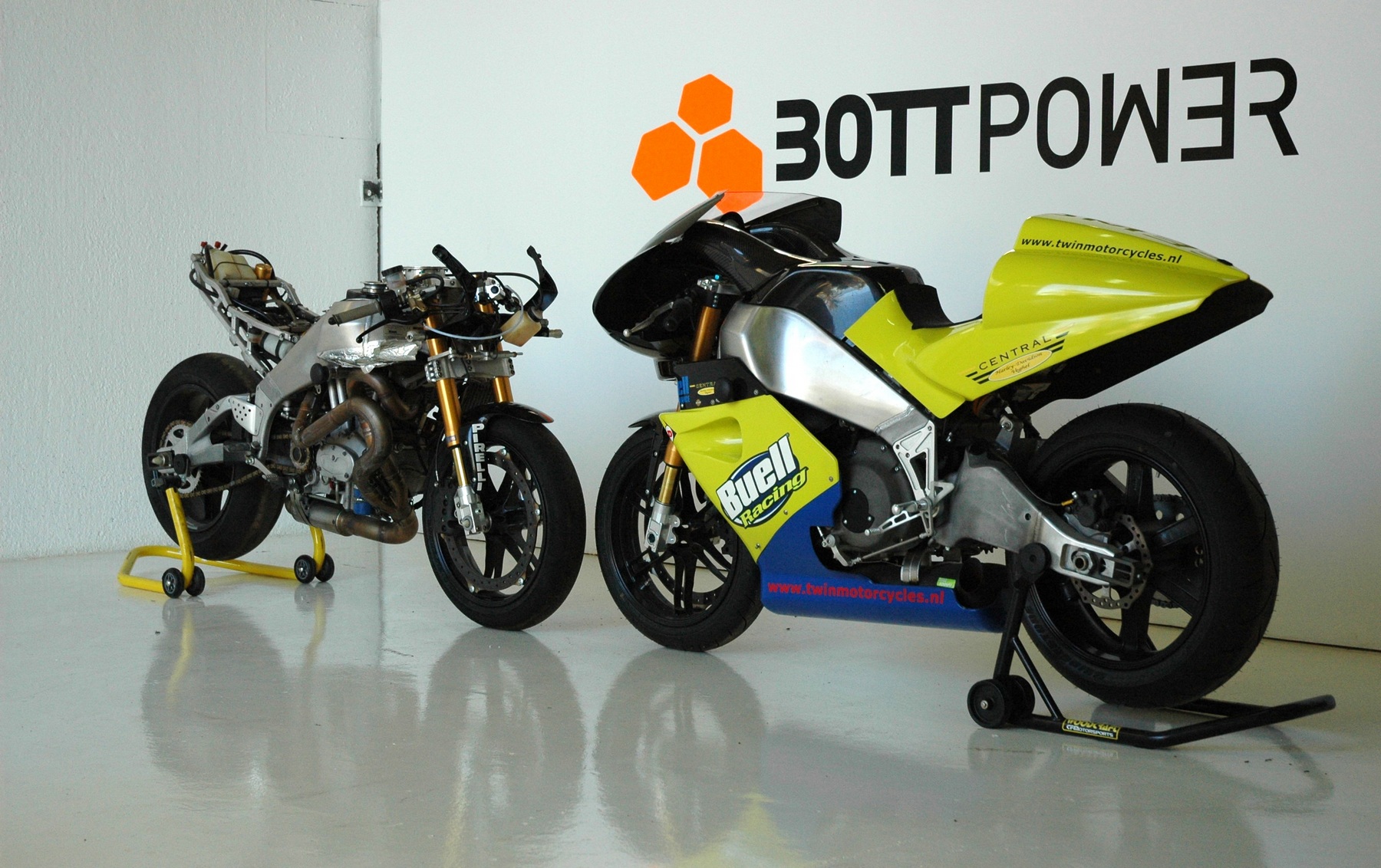 We have these bikes thanks to two of our best customers.
Andreas Kuehnle from Germany helped us to buy the XBRR number one (the one we will use for the race) and Peter Buedts, from Belgium, loaned us his XBRR. We will use it as a backup bike, this means that we would use its engine only if something happens to the engine of the bike number one.
As you can imagine, we are very grateful to Andreas and Peter. They show us that the best active that Bottpower has are its customers. We hope to meet with them in June in Pikes Peak!
Once we finish the race, we will assembly again both XBRR bikes. For building our XR1R we do not need to modify any XBRR component, so it will be very easy to rebuild the XBRRs. In fact both bikes needed a good review, so once the race is finished they will be much better than they are now. In fact they should be as new.
First step has been to disassembly bike number one to check that our frame fits correctly in the engine. I was worried because the heads could be higher than the ones of the standard XB engines, causing some kind of interference with the frame. Fortunately that was not the case and the frame fitted perfectly.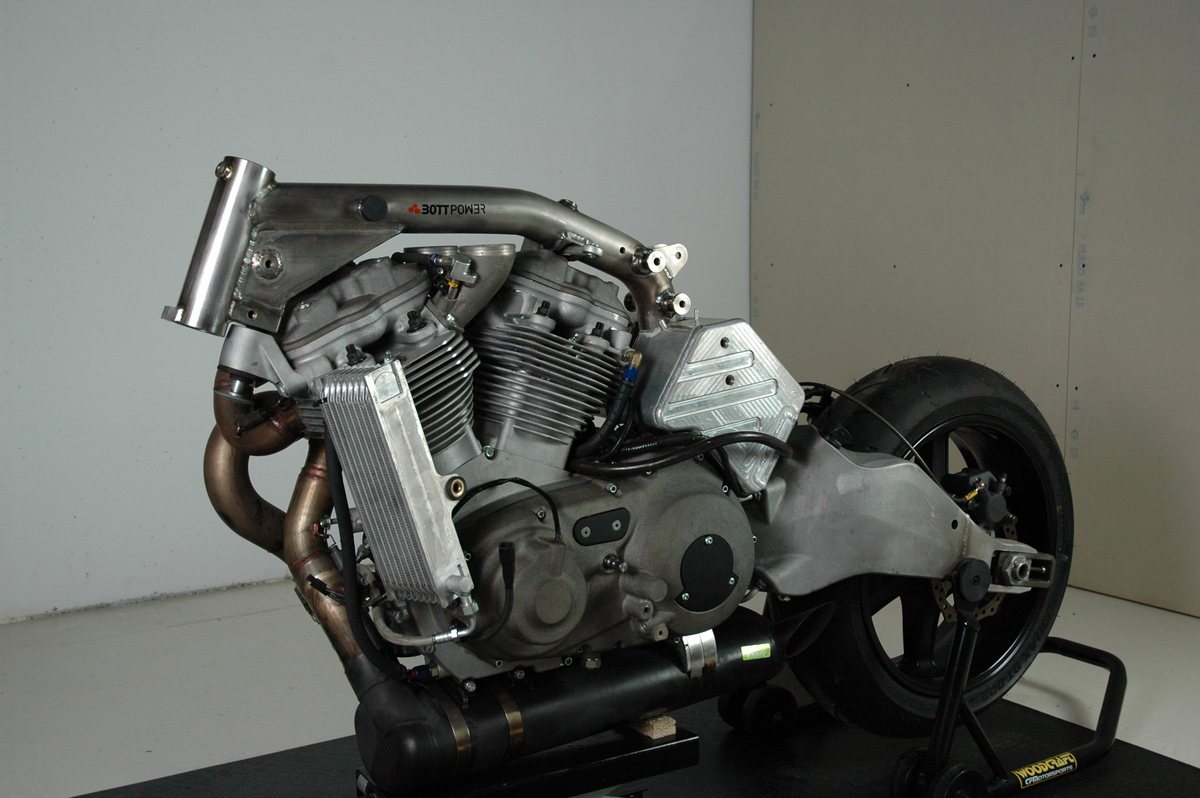 In the XBRR, the engine intakes are vertical, with two huge throttle bodies. As you can see in the next photo, it is necessary to move them away from the middle plane of the bike, because we want to keep our frame in between.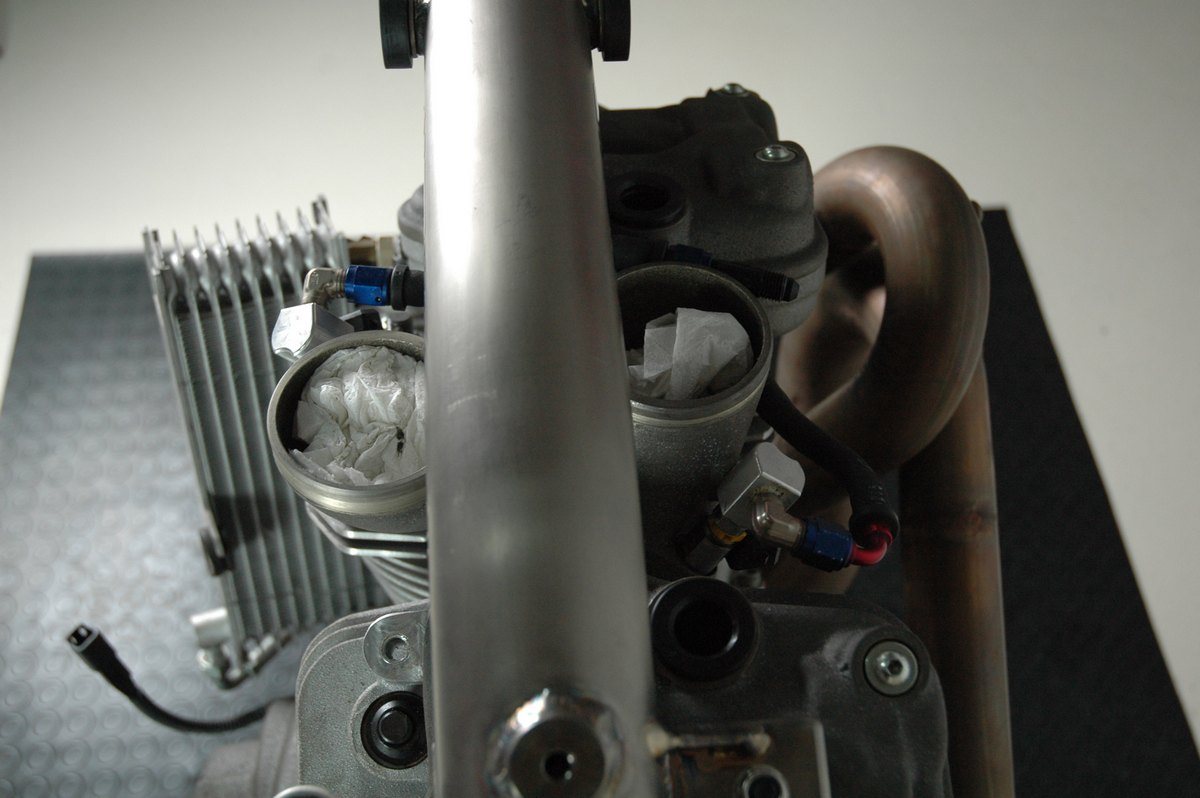 In order to do it, first step has been to scan the original XBRR conduits. There are two, one for each head, and both are exactly the same. This is the real conduit: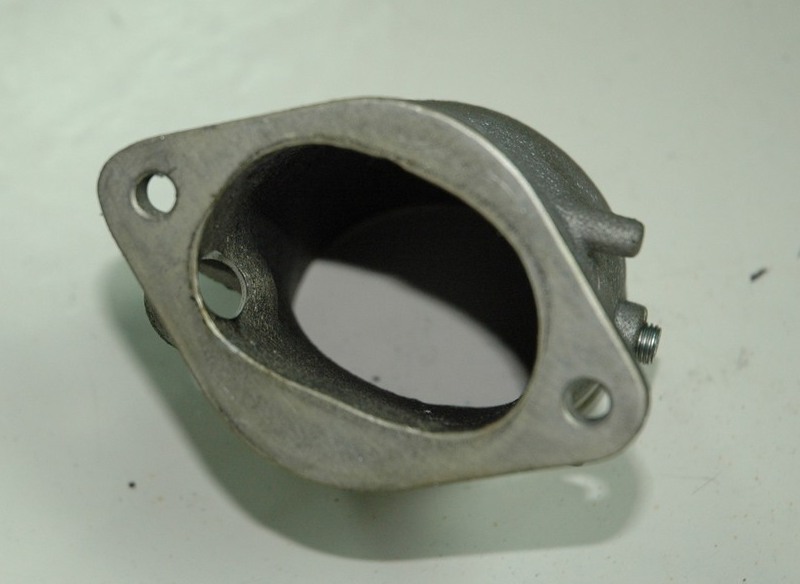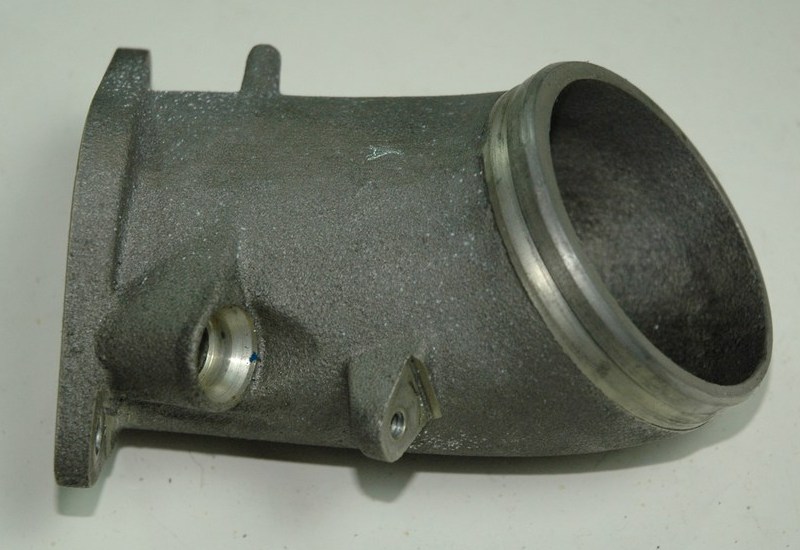 And here you have a couple of images of the scanned one: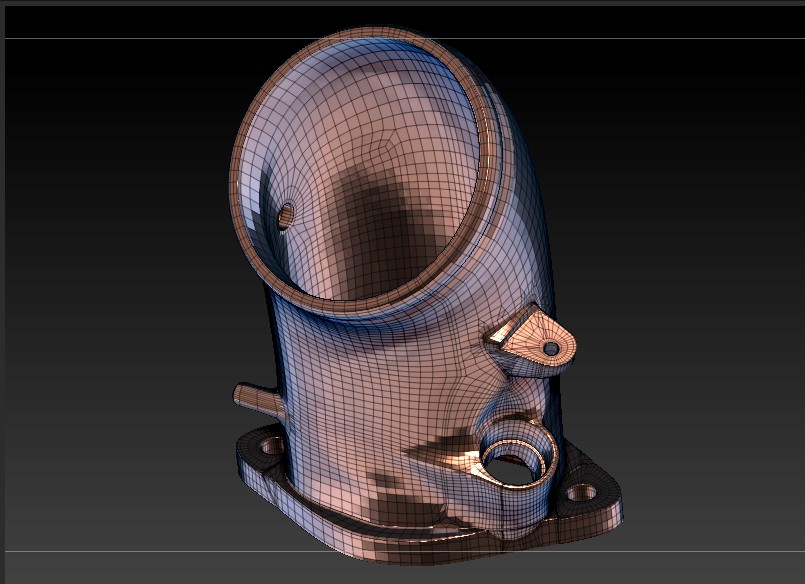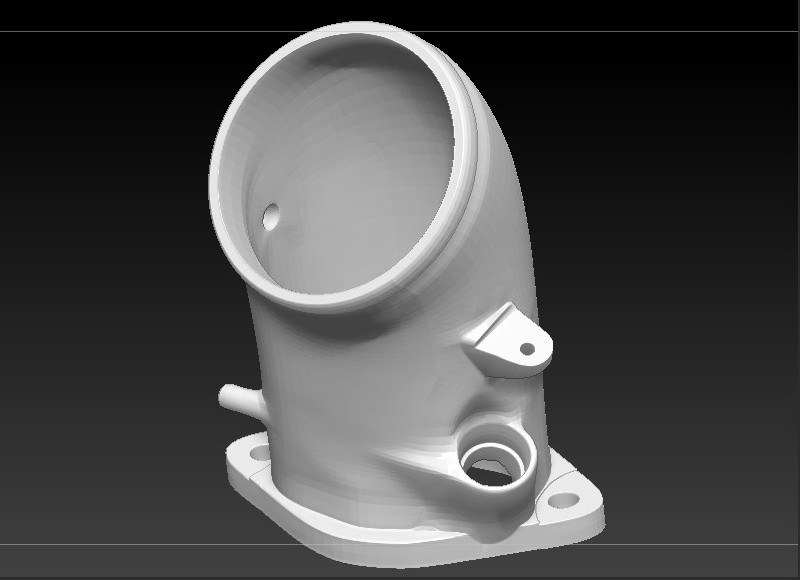 Using these scanned conduits as a reference, we will design the new ones that will allow to place the frame in between both throttle bodies. We won't change the angle and position that the injectors have with respect the engine head.
Once we have the new conduits designed, we will print them in plastic to check that everything fits correctly and if everything is OK, we will build the final conduits in metal. We still must decide which material and manufacturing process we will use to build the new conduits. The XBRR ones are made in magnesium.
Meanwhile we have disassembled the engine number one to check that everything is correct, and to replace whatever is necessary in order to keep the engine in perfect running condition.