As we already mentioned in previous chapter, as we are getting closer to the race date (in June), there is more and more activity related with this project.
We have received several sets of Continental tyres. Continental is sponsoring us for Pikes Peak, and as part of our agreement, we are also using their tyres with the bikes we build for our customers. The XR1 212 we built for the Verona show was the first unit in which we mounted Continental tyres, in particular a set of ContiSport Attack 3, which have an excelent behaviour.
Regarding the slicks, we know that these tyres work well in Pikes Peak because Bruno Langlois, the rider who won last year in the mountain, was using the same ContiTrack slicks that we will mount in the XR1R.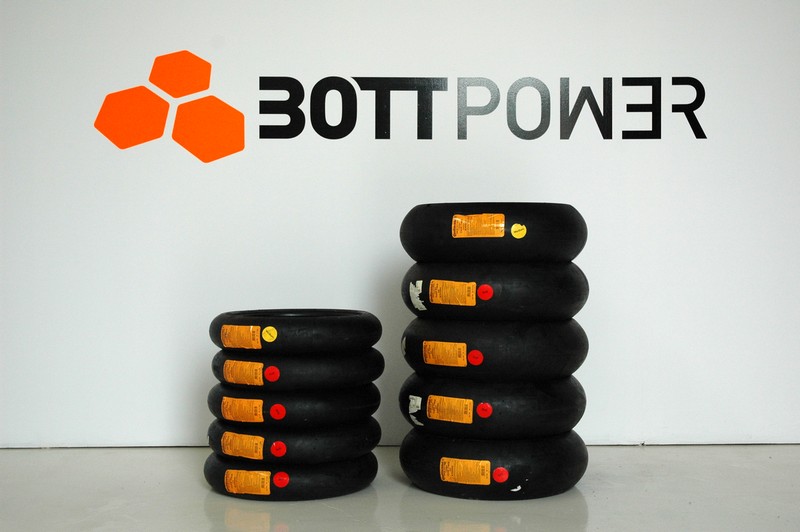 Another brand we are going to work with (both in Pikes Peak and also with our street bikes) is Global Racing Oil (GRO), a Spanish brand who has developed an oil range with a very high quality. Most of the top teams in the Spanish Championship are using GRO, and I know the brand very well from my years working in the Spanish Championship. For example last year the team 42 Motorsport won the Moto3 championship using GRO oil, and Gerard Farrés was 3rd overall in the Paris Dakar using also their oil.
Some days ago we received the oil that we will use in Pikes Peak, together with a wide range of GRO products.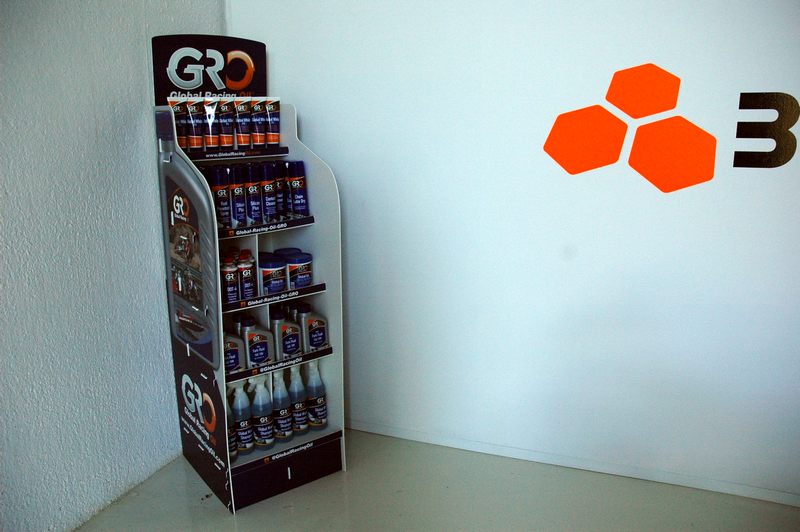 We also have received the fork that we will mount on the XR1R. It is a very special fork developed by CERACARBON, a Dutch company.
The starting point is an Öhlins fork from a Ducati Panigale. In this fork they have mounted a pressurized Öhlins TTX 25 cartridge.
But the real interesting part of this fork are the inner tubes, which are fabricated with carbon fiber and have an external white ceramic coating. These carbon fiber inner tubes save 1.5 kgs compared with the standard steel tubes. This weight reduction is very important because it is non suspended mass, which is the area in which weight reduction is more interesting.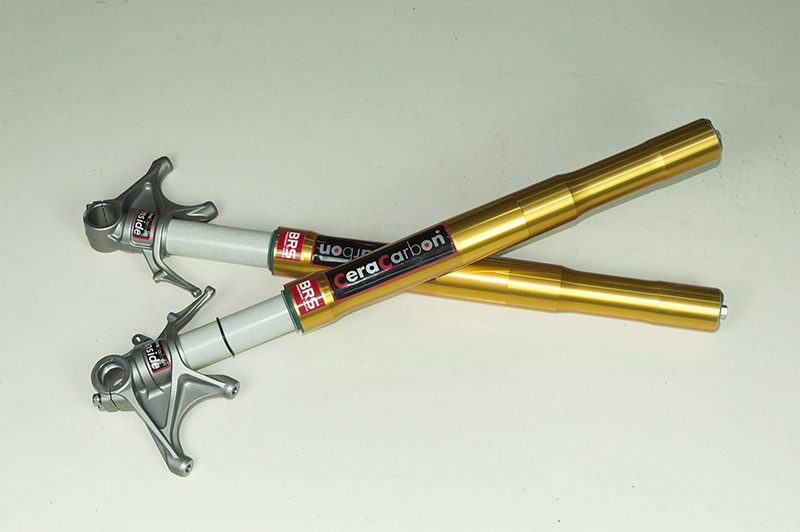 In addition, the ceramic coating has a lower friction coefficient than the titanium nitride coating which is used on most of top quality forks.
Ceracarbon is also developing a set of carbon fiber upper tubes for this fork. If there are not delays with the development program, the intention is to test these tubes before shipping the XR1R to Colorado. With these upper tubes we could save around 1 kg more.
I think that this Ceracarbon fork is a really interesting product because it has several important advantages over the forks that top teams are using currently in different championships. I am convinced that this technology will spread in a short time, both for racing and for top level street bikes.
With this really light fork, plus the Rotobox carbon fiber rims, and a titanium wheel axle, we have a super light front end. We will see which are the feelings on the track.
In Pikes Peak we will race against motorbikes more powerful than the XR1R. The XBRR engine gives around 150 HP, while most of the top bikes racing there are above 200 HP. This is a problem, but it is not an insuperable problem. It would be a very serious issue if we were racing in a closed track with good asphalt, but in Pikes Peak there is not too much grip, and the asphalt is normally quite cold. For this reason it is very difficult to apply all the power to the tarmac.
If we want to compensate this lack of power, it will be very important to transmit the power in an effective way, and also to have a very light bike. Weight reduction is more interesting than power, because power is useful only in acceleration, while weight reduction is useful accelerating, braking and cornering.
Talking about weight reduction, in the standard XR1 we use a steel subframe. For the XR1R we have built a prototype in aluminium. With this subframe we save 2 kilos.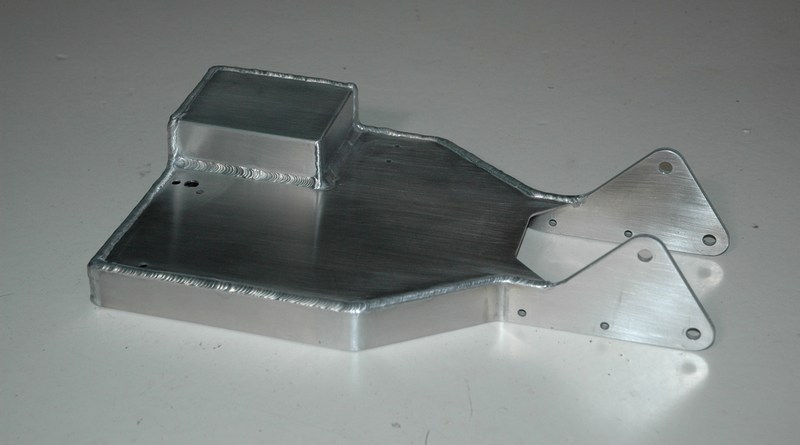 We are not using the electric starter, which weights more than 3 kilos, instead we will use an external starter which allows us to eliminate some "thick" cables from the wiring loom. Also, without electric starter we can can use an even smaller and lighter lithium battery.
In previous chapters we already commented that in the XR1R the top tank acts as an airbox. We must design 2 conduits to direct fresh air from the motorbike front area to the airbox. Our designer Hugo van Waaijen has created some sketches to show a little bit the idea.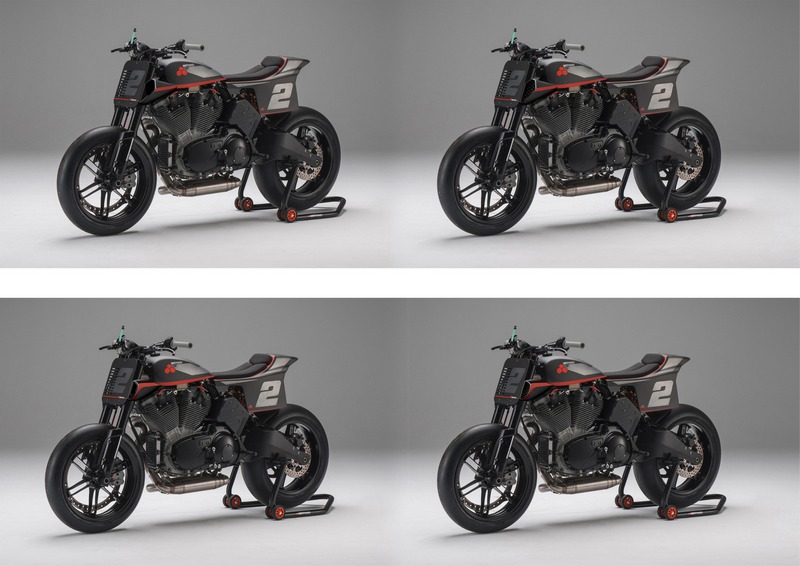 For sure that the final design will look quite different. We will make these conduits using 3D printing because we do not have enough time to make them with other methods.
Another subject, we recently bought a "flight case" to ship the bike with all the spare parts to the USA. This box has also the advantage that the top cover has legs and can be used as a working table to put the bike over it.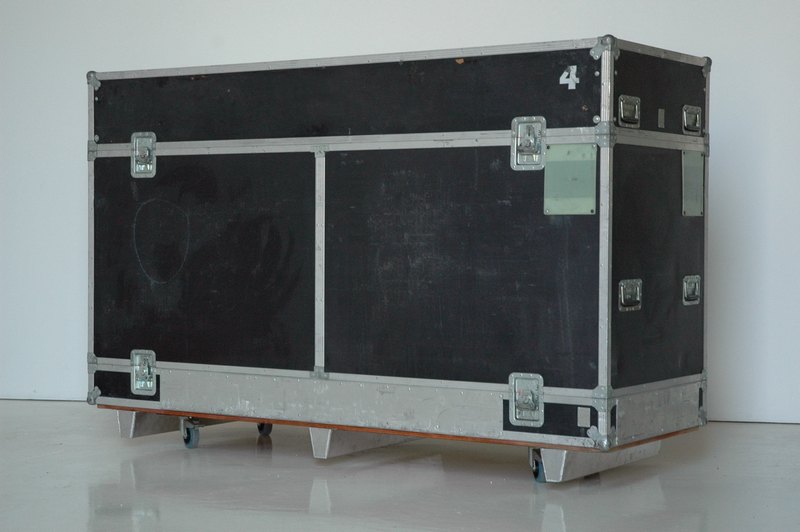 You already know it, if you want to support our project, you can do it buying one of the top quality products that our main sponsor, Kriega, has created for this project. The income from all sales is going directly to our team to finance this Pikes Peak challenge.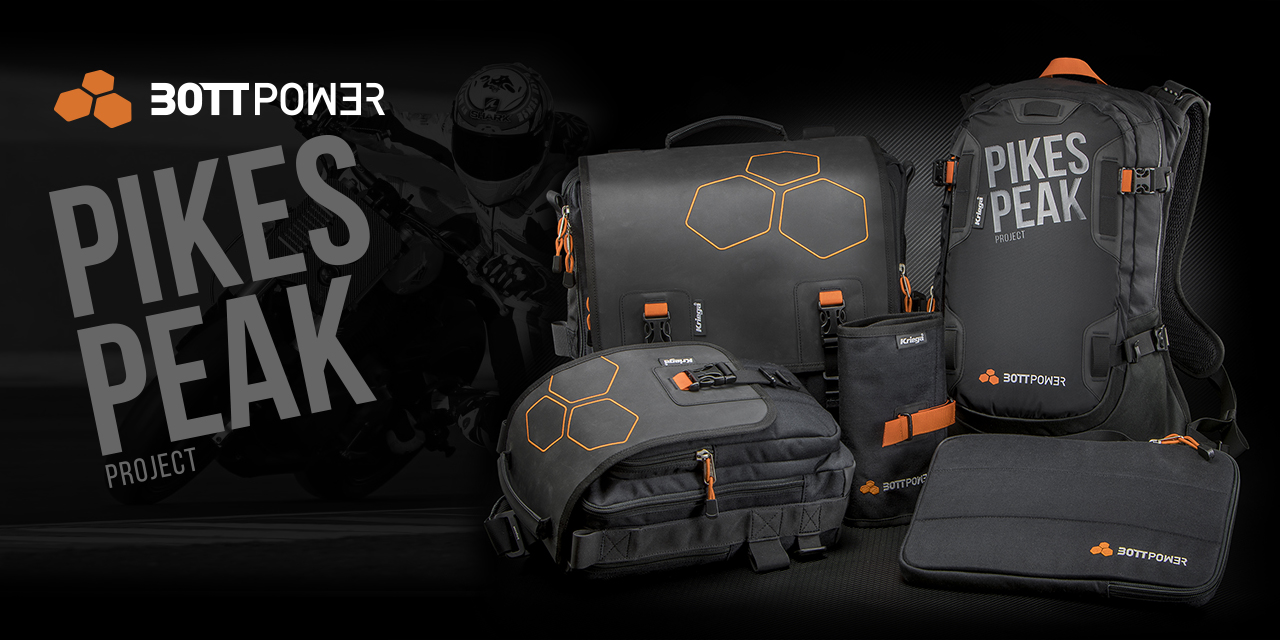 From now on we will keep updating the blog more often, because everything will be going on faster and faster. The truth is that we have a big delay. We only have 2 months before shipping the bike to the USA!