Well, 2014 is already here!
During this year we want to concentrate in developing some options for the XR1, and in creating some very special versions of this bike. We also will work on going to market with this project and in looking for Bottpower dealers in other countries.
In adition to it, we are going to create a cafe racer (by the moment we will name it XC1). Most of the parts will be the same for both bikes (XR1 and XC1), in such a way that a customer who owns a XR1 will be able to transform it into a XC1 just changing a few parts.
The XC1 project is very advanced, in fact we are already building the first unit for a customer. This unit will be very special because the quality of its components and because it will have some very special extras that we will explain in the next weeks.
As we did with the XR1, the XC1 standard version will use rims, brakes and suspensions from the donor Buell XB.
But the first prototipe we are working on is a commissioned bike which will have chain instead of belt, BST carbon fiber rims, K-tech suspensions, Brembo discs and callipers, and ISR master cylinder and clutch lever.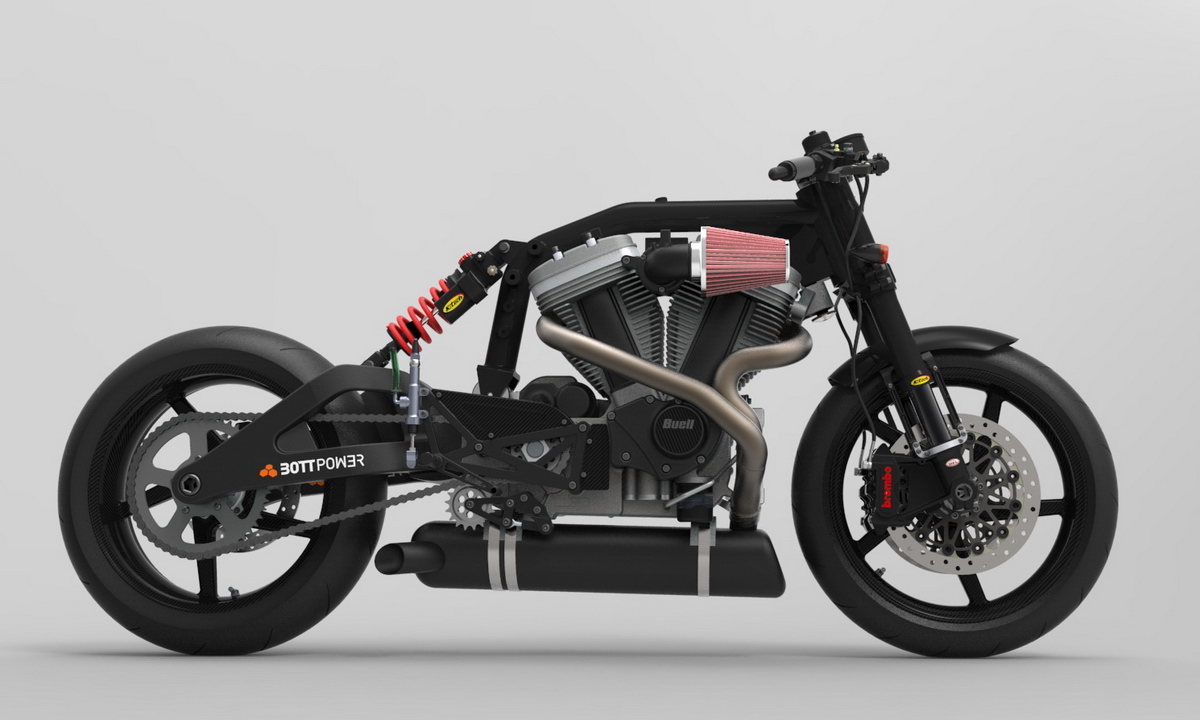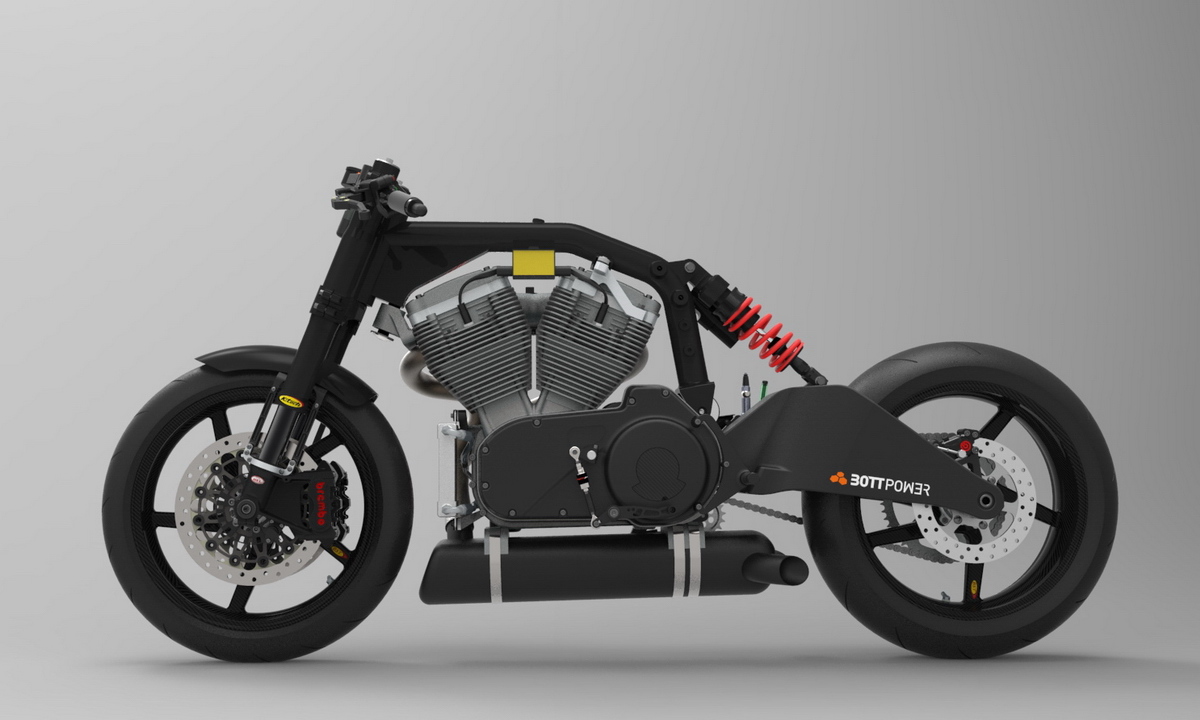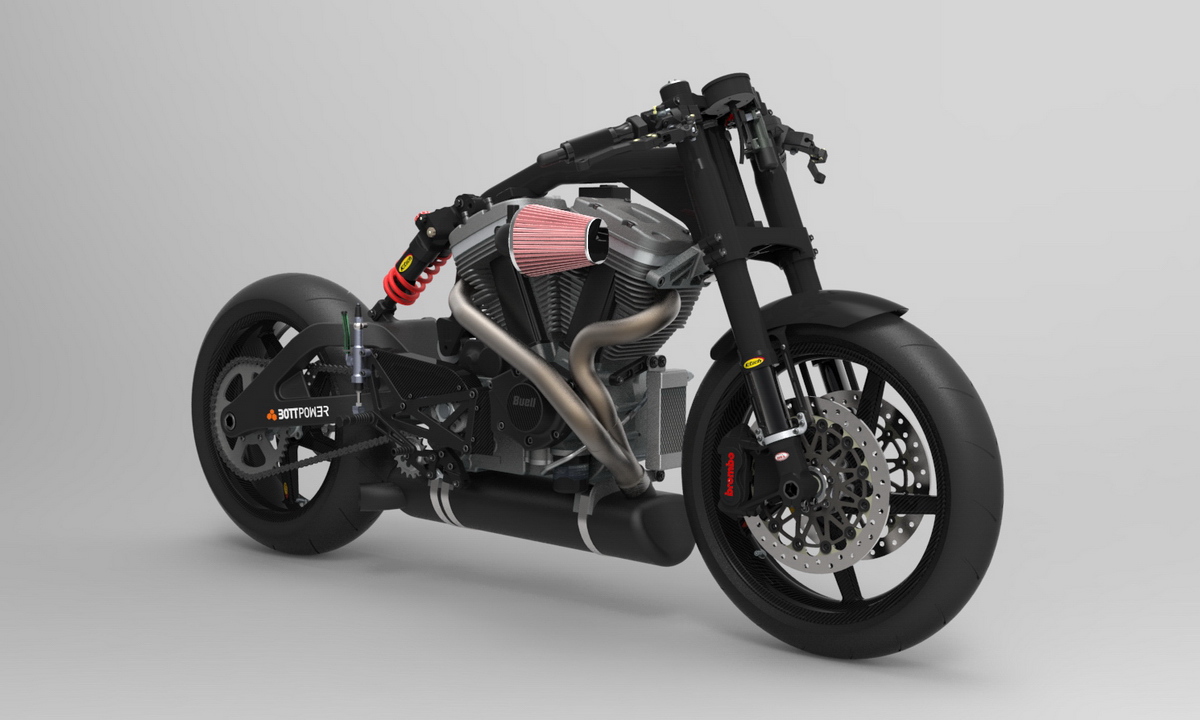 In the above images the bike is using the original Buell swingarm, but we are also working on a special Bottpower swingarm that will be valid for the XC1, the XR1, and of course for any Buell XB.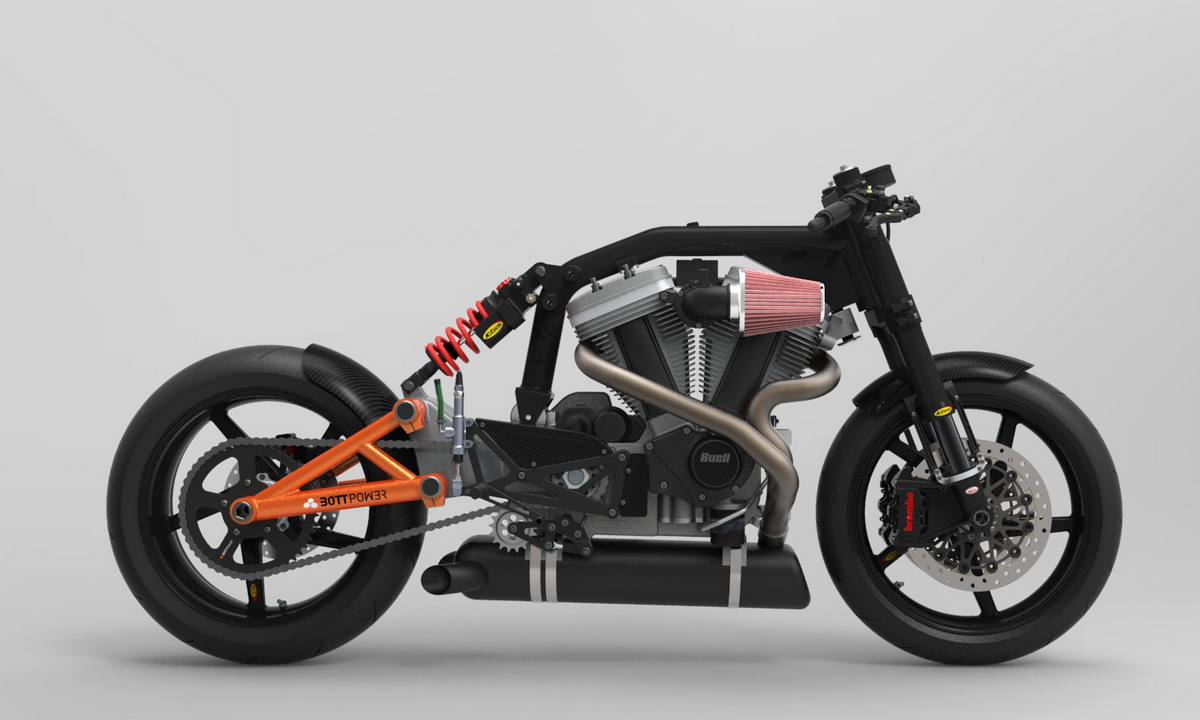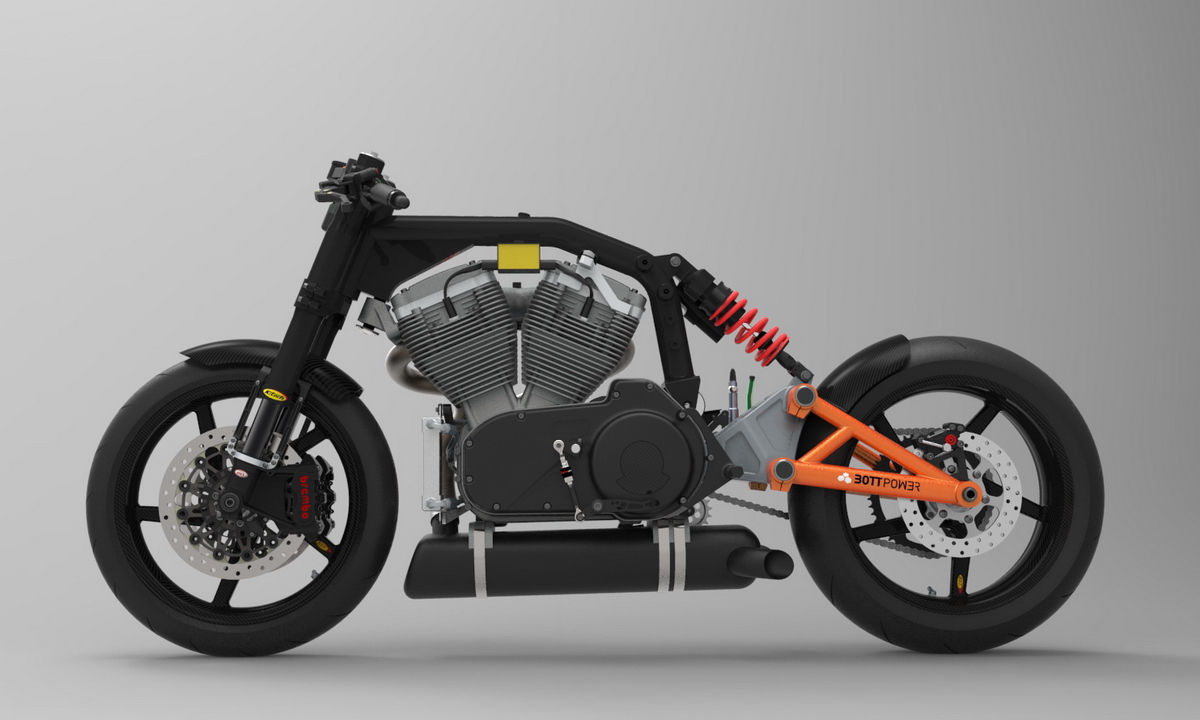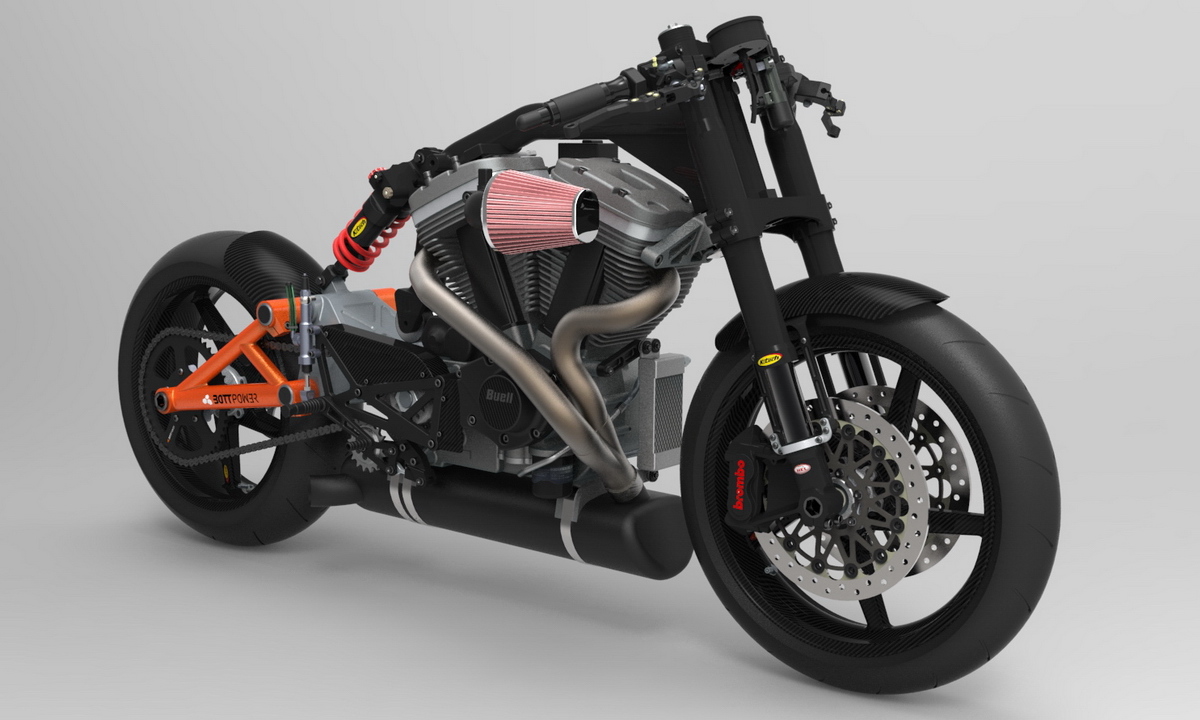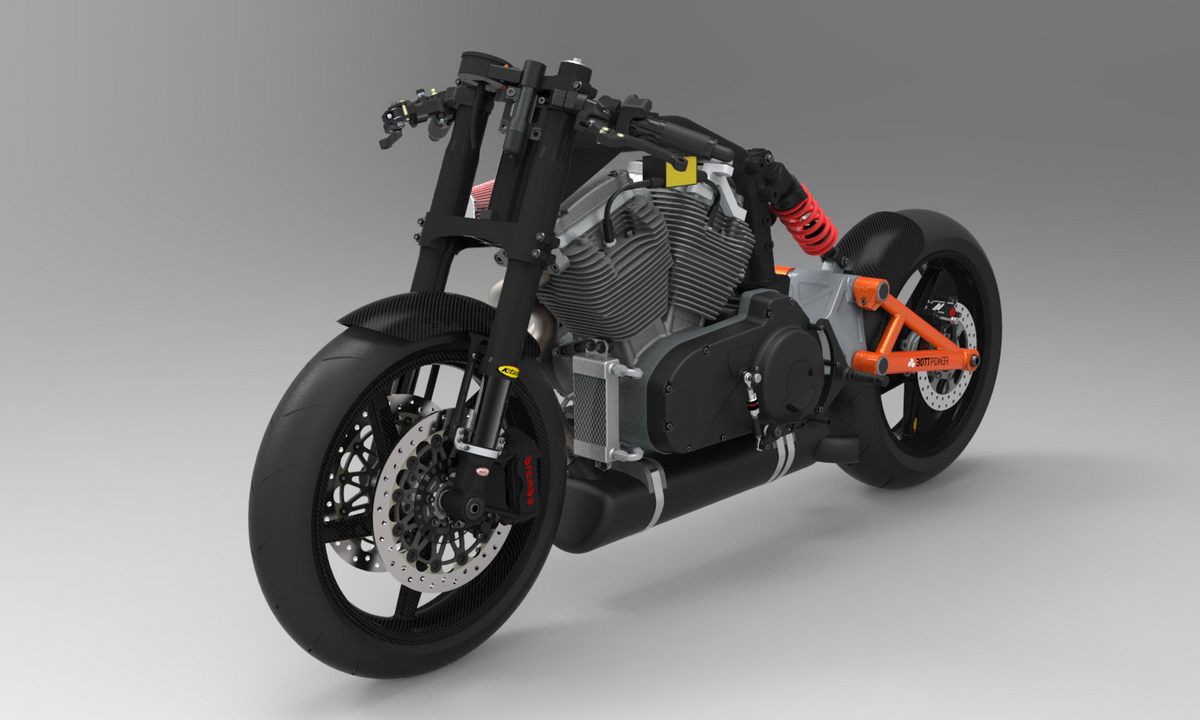 In future posts we will show you several ideas we are working on regarding the aesthetics of the XC1 (headlight, fueltank and seat/tail). As always, it will be very important for us to have your opinion and feedback about it.
And of course, before finishing this post, we want to wish you a very happy 2014, we hope that this year will be very fruitful for you, and that you can accomplish all your projects!