After several months working hard on this project, finally we can show the first BOTT XR1 pictures!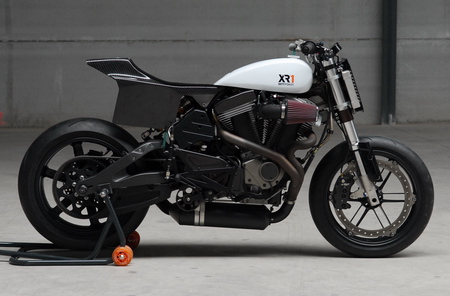 As you already know, this project started when Ramón Bellosta ordered us to build this bike. He had a clear idea of the aesthetics the bike should have. I think that the final bike is quite close to the first renders we made months ago.
Here you can compare a render with a real photo of the bike. The main difference is in the silencer, finally instead of the original one we used a Torque Hammer which is smaller, lighter and improves the engine performance a little bit.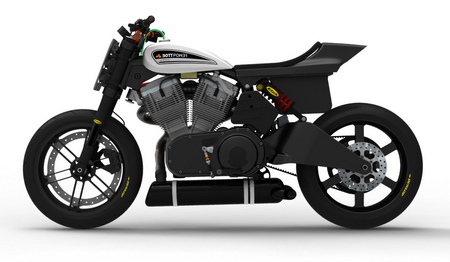 Both the chassis and the subframe have been clear coated in such a way that you can see the welding cordons.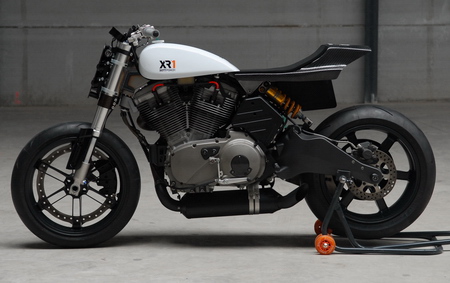 This first XR1 for Ramon has been customized with a lot of elements. Besides the silencer, the front fork and 8 pistons brake caliper are from a Buell 1125. Front master cylinder and clutch lever are from ISR (including the push buttons). The bike aslo has a Motogadget display, and an Easton handlebar. Rear shock is an Öhlins from the Buell 1125 race kit.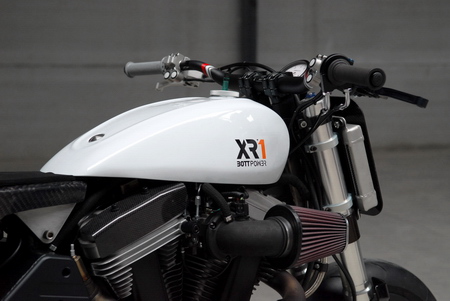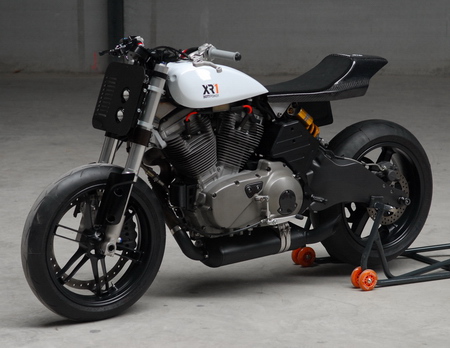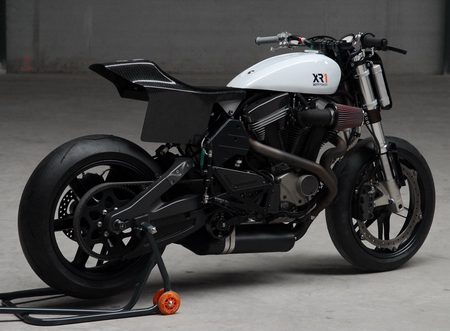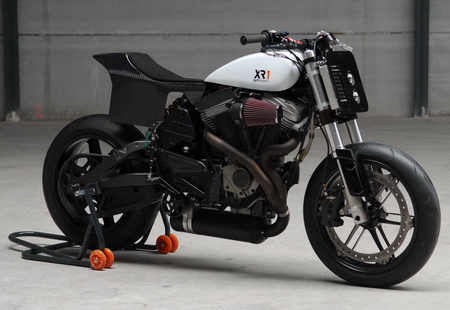 More photos, showing some details.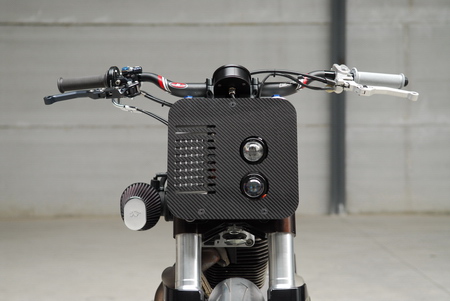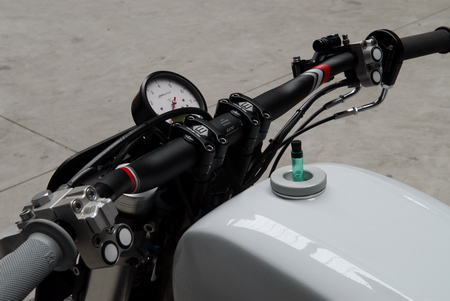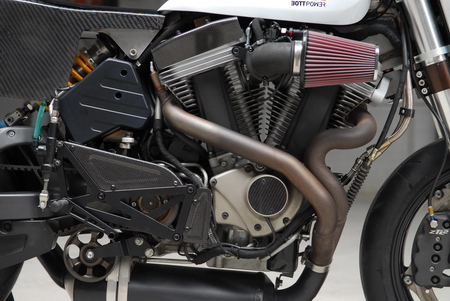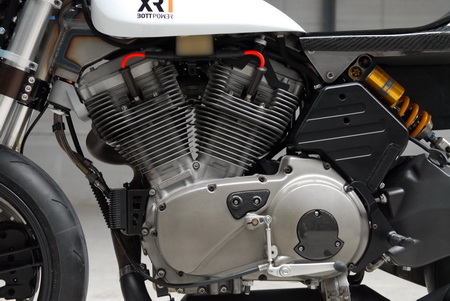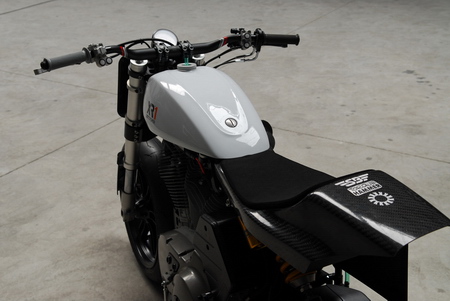 We also have been working on the kit that we will start selling very soon. With this kit it will be possible to convert a Buell XB into a BOTT XR1. We will sell the complete kit and also all the parts in a separated way. Shortly we will publish a post talking about this kit and some more options that we are going to sell for this bike. Those of you interested on the kit, or those who want to ask something about it, please write us to info@bottpower.com.
The final version of the bike will have also signal lights, rear brake light and license plate holder.
In some weeks we will publish a video showing the BOTT XR1 in action.
Meanwhile, we wish you Merry Crhistmas and a nice 2013!