Probably the final resoult will be quite different to what you can see in these images, but looking at them you will have a good idea about what's going on with the BOTT XR-1 project.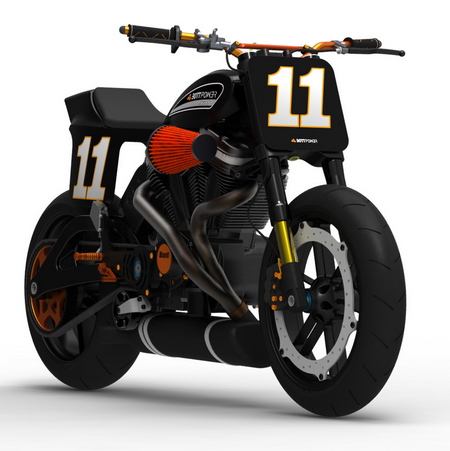 The BOTT XR-1 is a bike based on a Buell, who acts as a donor of wheels, suspensions, brakes, engine and swingarm. The intention is to create a motorbike with flattrack aesthetics, based on the Harley XR 750 racers. To build this bike we had to design a central spine chassis. We will give more details about this chassis in following posts.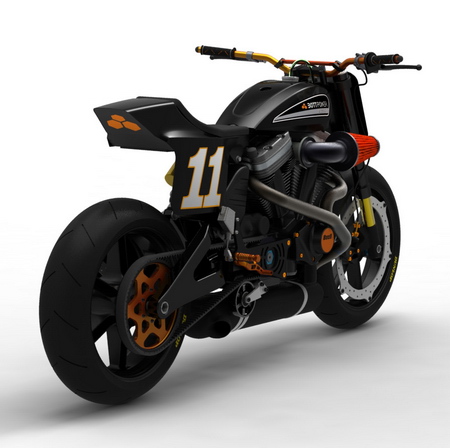 The idea about building this bike is from Ramón Bellosta, the guy who asked us to build this chassis. I think it is a very good idea because the BOTT XR-1 will be very funny to ride. The Harley XR1200 is the most similar thing you can find on the market, but while the Harley weights 250 kgs and has 85 HP, the BOTT XR-1 will weight 170 kgs, will have more than 100 HP, and it will have much more agressive geometries, so it will be a much more agile bike.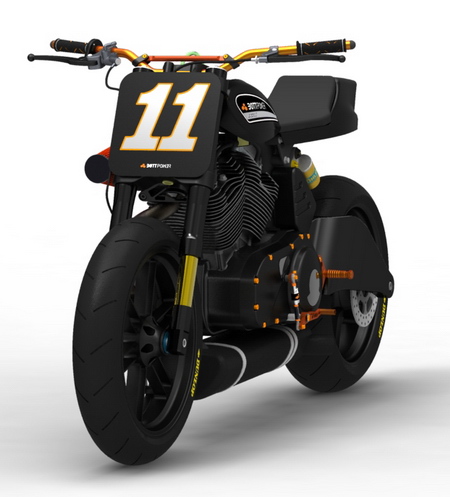 Ramón will finish the bike following his taste, but in Bottpower we couldn't avoid to make some renders to explore the aesthetic possibilities of this concept. It is very probable that we continue making renders during the following weeks, testing different ideas.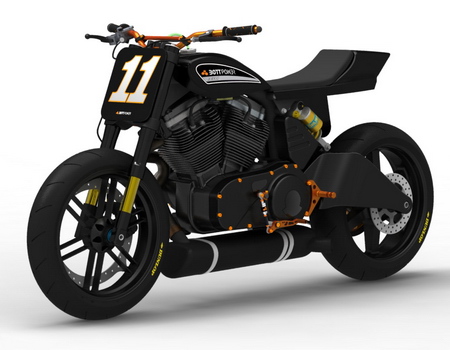 If the project stirs up enough interest we will think about making a kit, so anybody interested could be able to build a BOTT XR-1 starting from a Buell.
Here
you can see the images at higher resolution.