We had sometime without talking about the BOTT XR-1. The project is very advanced, the main parts are already fabricated and currently we are assembling the bike and finishing all the details. This is a task that takes time if you want to do a quality job.
The next photo shows the XR-1 front, we already placed the oil radiator, the lights and the steering lock, which is located in the same position than in the original Buell XB.
You also can see that we assembled an Easton handlebar and CNC machined triple clamps.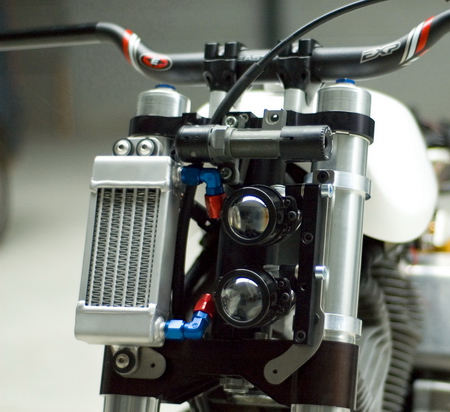 The bike already has its fueltank. We developed it in collaboration with Technical Composites, the same company that fabricates our Moto2 bodyworks. This fueltank is glassfiber, but taking profit of Technical Composites last generation autoclave, we are working also in a carbon fiber version.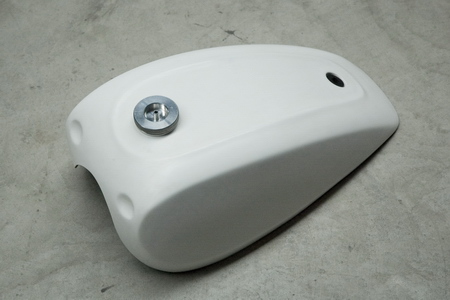 The lower face of the fueltank is designed to adapt to the shape of our chassis and the Buell engine, in order to maximize the fueltank capacity.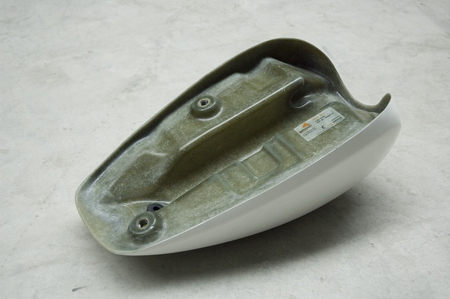 The fueltank is clamped to the chassis through 3 rubber silentblocks, to avoid any possible problem due to vibrations. We use only one bolt to fix it, located in the rear area of the fueltank.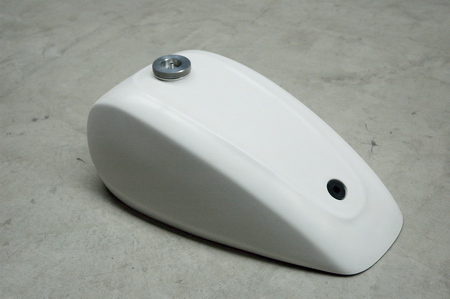 During the next days we will show more pictures of the bike assembly process. As always you will find bigger size photos in our Flickr Gallery.