Here you have some "work in progress" pictures of our cafe racer. The clutch cable is hanging, it has no front brake discs, the rear brake master cylinder is not in place, etc, etc. This is just how the bike was today in our workshop.. still very far from finished.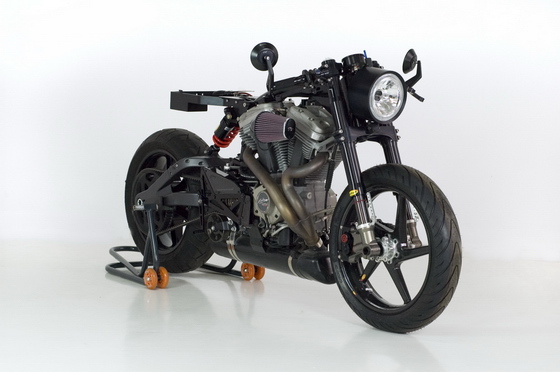 This first unit will have many special parts, and many things will be different once the bike is finished.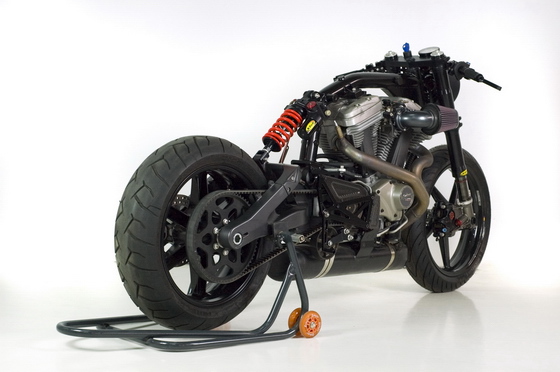 This bike will be very close to the first version we showed in the renders.
By the moment it has K-tech fork and shock, Brembo calipers, ISR front master cylinder, clutch lever and buttons, BST carbon fiber rims (we still must mount the rear one), Rizoma mirrors and grips, Active quick throttle, Motogadget display.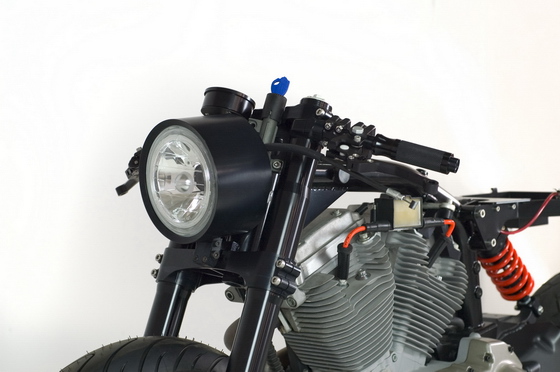 We still must change the exhaust, put a chain conversion kit, add the front discs, make some work in the engine to improve the performance, add the special electronics, add a carbon fiber tank and seat and many small details.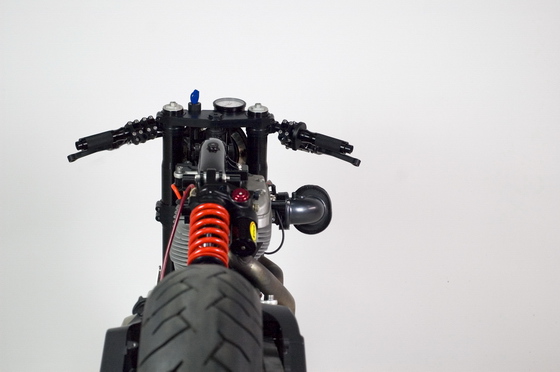 We painted our workshop white, and now it is quite easy and fast to make this kind of clean photos.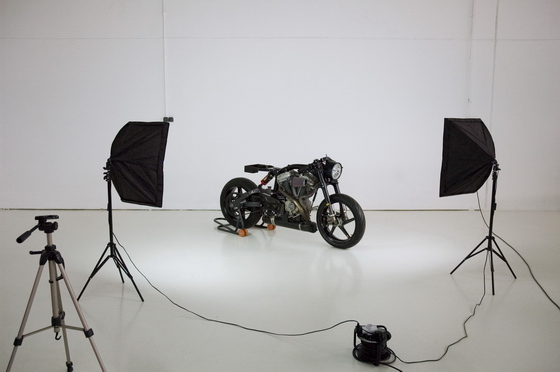 We will keep you updated as the project moves forward!