These renders show what will probably be the final design of our new cafe racer, although we are also working on other variations of this design that we will show in following posts, with the intention of knowing which is your favorite one. Please click on the images to see in full size.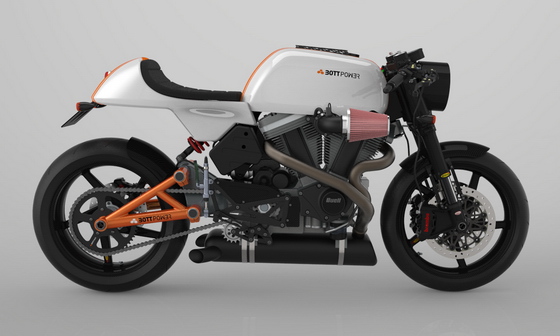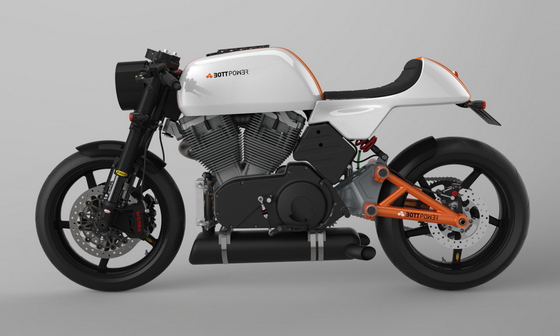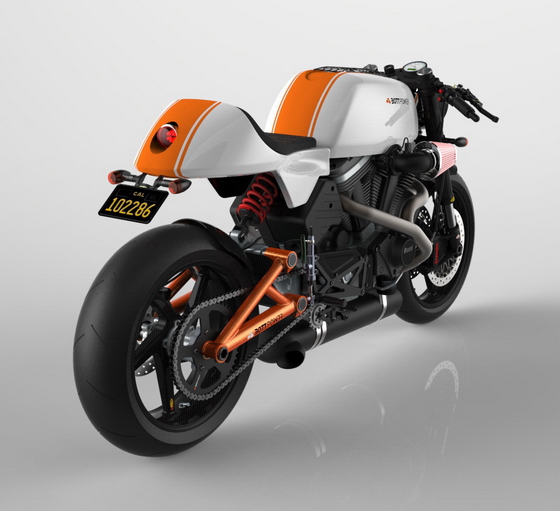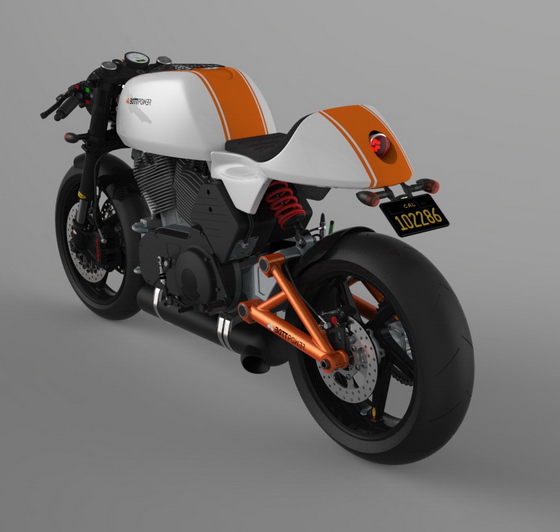 We are also designing some special parts, like a "cupolino" and another version which keeps the two headlights and the oil radiator from the xR1, instead of the round headlight of this one.
As we already said in previous posts, this bike shares a lot of parts with the BOTT XR1 (frame, subframe, footpegs, secondary fueltanks, display, etc).
The bike of the renders has a special Bottpower swingarm, but of course it will be possible to build the bike using the original Buell swingarm (and also the original rims, brakes, suspensions, and belt drive).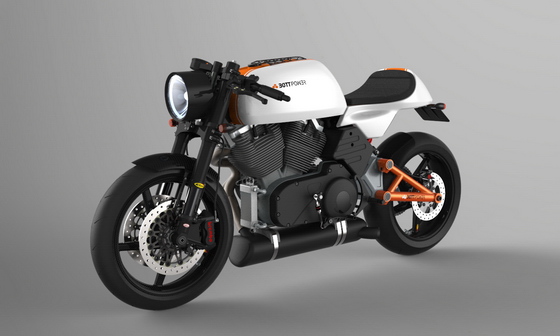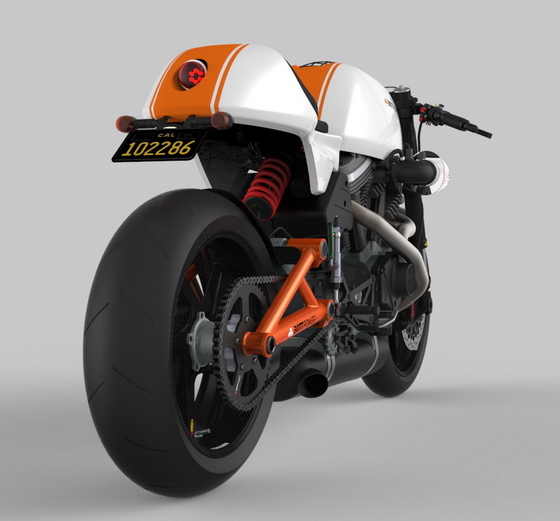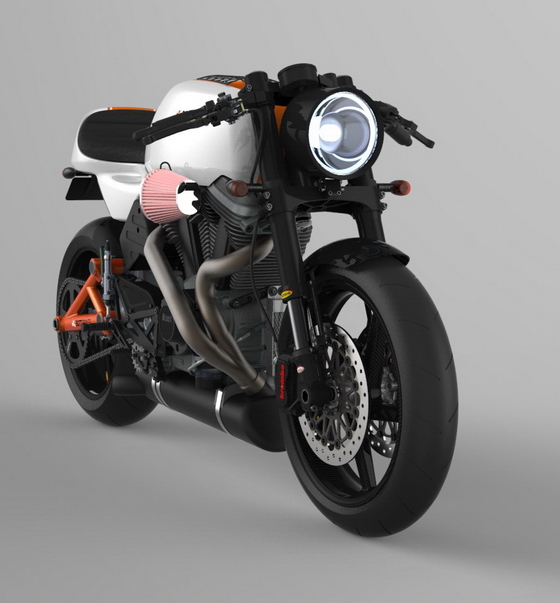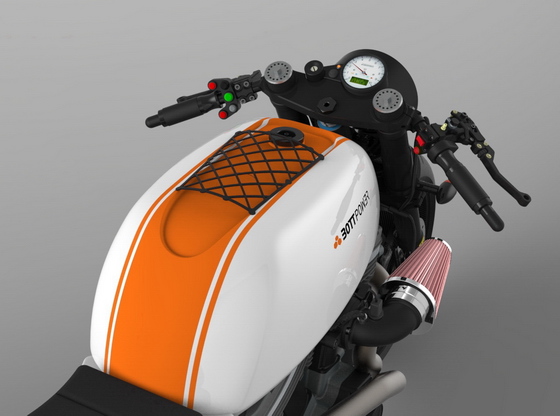 In the last image you can see that we will also build a carbon fiber fueltank and tail.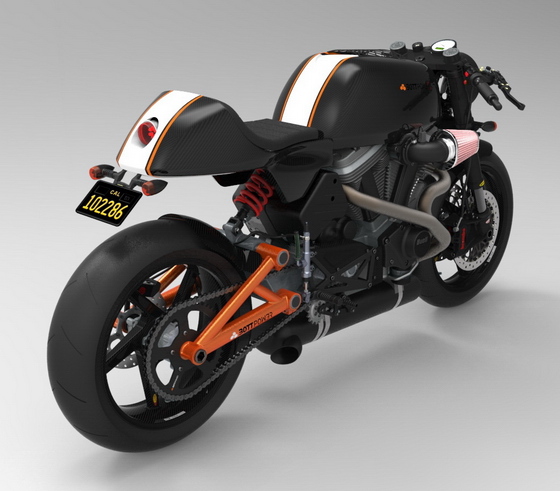 As we did with the XR1, we will create a kit to convert a Buell XB into this cafe racer.
We already started the building of the first unit. We will show very soon how the building is going on!