Our previous post about the BOTT XR-1 was covered by a lot of webs and blogs, these are some expamples: The kneeslider, Hell For Leather, trendsnow.net, autoblog.com, asphaltandrubber.com, visordown.com, etc.
The XR-1 also appeared in Spanish paper magazines like Motociclismo or Solomoto30. Spanish magazine Formula Moto is also writing a good article about the XR-1, that will appear in their next issue.
The project generated quite interest so, like we said, we are working on a kit that will allow to transform a Buell into a BOTT XR-1. The chassis design is finished and we already started building the first unit, we will show some photos soon. Meanwhile, because in the previous images the chassis was almost no visible, we have created some new renders to show the chassis details.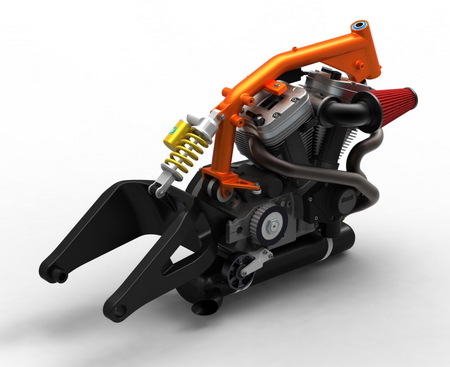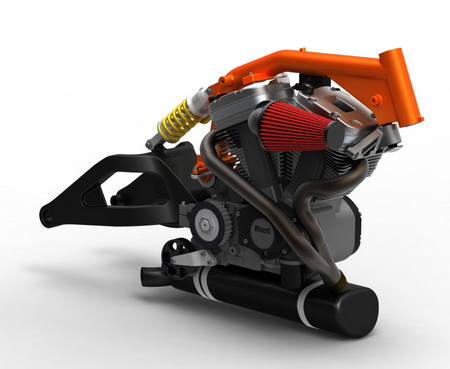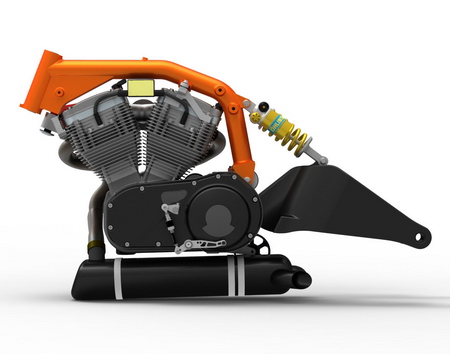 If you look carefully the original Buell chassis, you realize that a lot of thought has been dedicated to minimize vibrations going from the engine to the chassis. In the XR-1 chassis design we tried to keep this philosophy, for this reason the main engine clamping points (first one just behind the steering head, the second one at the rear end of the chassis, just above the swingarm) are not stiff, they are made through rubber, just like in the original Buell. There are also two secondary mounting points made using rod ends.
The chassis is prepared to hold a third secondary mounting point in the steering head area. We don't know yet if we will use this third mounting point, we will decide it depending on our feelings after the first test ride of the bike.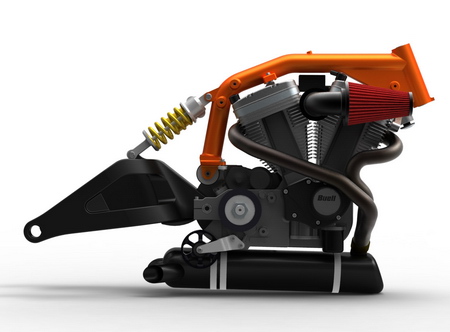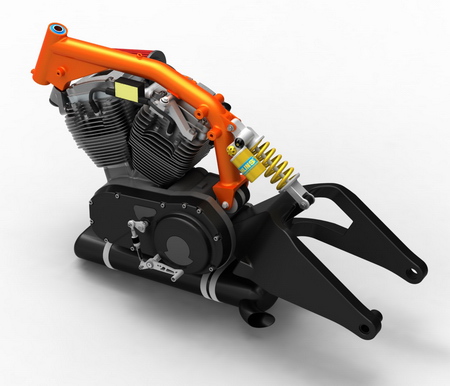 The chassis is made out of steel, and it weights around 10 kgs (22 pounds). The subframe will be bolted to the main frame through four mounting points.
We will keep informing about this project as we keep going ahead. Like always, you will find higher resolution photos in our Flickr gallery.